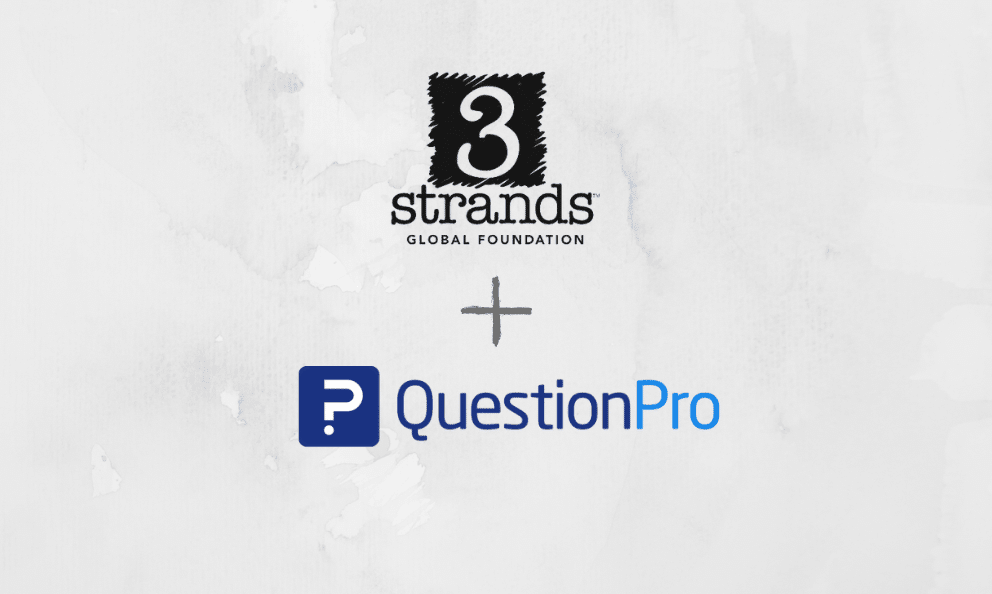 3Strands Global Foundation is a national nonprofit whose mission is to mobilize communities to combat human trafficking through prevention education and employment initiatives. 3SGF provides Human Trafficking Prevention Education curriculum for students from 5th grade through high school in several states around the U.S.
Each year, thousands of students are trafficked and exploited in the U.S. 3SGF felt a strong need to find a solution to the problem and prevent the crime before it happens. They started by raising money for organizations that were helping to recover victims. Ultimately, they set up a nonprofit in 2010, created a one-hour anti-trafficking lesson and started teaching at a local high school in Sacramento. The program that initially started at one school in California is now running in five states including Texas, Utah, Michigan, and Georgia.
What do they do?
Educate
In collaboration with two other nonprofits, 3Strands Global Foundation, Love Never Fails and Frederick Douglass Family Initiatives,  launched PROTECT (Prevention Organized to Educate Children on Trafficking), through which they have educated over 500,000 elementary, middle and high school students. They teach students how to protect themselves and others from exploitation and also how to spot the warning signs of trafficking. They have reached over 60,000 adults and trained teachers to understand when a child is at-risk and also how to connect that child to the right resources. Importantly, PROTECT helps establish response protocols and encourages ongoing conversations about protecting children.
Employ
While educating children about trafficking made an impact, 3Strands Global Foundation understood that prevention also reaches those financially unstable individuals who are vulnerable to trafficking. To make sure survivors can live a life free from exploitation and full of self-worth, 3SGF created a program, Employ + Empower to meet their basic needs, get them stable resources to succeed, and place them into trauma informed sustainable jobs with employers who understand their unique needs. Employ + Empower has served more than 300 survivors and at-risk individuals.
Engage
3Strands Global Foundation gathers communities to fight human trafficking across the United States. 3SGF believes that everyone can Become One that prevents trafficking in their community. With that in mind, we have a monthly donor survey program that supports our initiatives and allows us to continually be innovative in solving the problem of human trafficking. 3SGF also has events like the Break Free Run, which pulls communities together to stand up against trafficking. They also support strong legislation that focuses on survivor support and resources as well as prevention. They co-sponsored a bill, AB 1227, that requires Human Trafficking Prevention Education to be taught in California Schools.
How does QuestionPro help 3Strands?
From the beginning, evidence based research was foundational to 3SGF. They started using Qualtrics to collect data and conduct surveys. However, they found that the cost of each data point was high and prevented them from scaling their program cost-effectively. Eventually, the cost began to outweigh the benefits and they were paying for functionality they did not need.  
Training teachers
Using QuestionPro, 3SGF is able to survey teachers before and after the training to find out what they have learned. Each teacher, administrator and counselor that receives 3SGF's training takes a pre and post-survey to determine their increase in knowledge. They conduct similar pre and post surveys to gauge student learning and behavioral change, which can be transformational in the life of a child who may be experiencing trauma or human trafficking.
Collecting program data
With the ability to send hundreds of surveys each month to teachers and students, 3SGF measures the difference in teacher awareness and knowledge, student awareness and knowledge, and student behavioral change. 3SGF protects the privacy of the minors while collecting data that gives insights into risk areas. This allows them to adjust the curriculum as needed from data points, not just intuition.
Employ + Empower program
3SGF also designed surveys for their Employ + Empower program. In some cases data must be HIPPA compliant and are very careful to de-identify any data before analysis. QuestionPro helps the Employ + Empower team measure, not only the effectiveness of the program for our survivor clients, but also measure knowledge gained about resources and individual confidence levels. The 3SGF team has been able to analyze the data and pivot where necessary to create the strongest program while having the greatest impact on change in our clients lives.
What do they like most about QuestionPro?
URL Customization
3SGF program managers can shorten the survey URL while editing the questionnaire to create a simple survey link.
Before moving to QuestionPro, 3SGF was using a 3rd party URL shortener to manage the lengthy survey URL's. With every new survey iteration, they had to generate and new shortened URL losing historic traffic data and adding time to the staff when the outdated shortened link was embedded in several locations. With QuestionPro's URL customization feature, 3SGF can do it all within one tool! Students can quickly type the link on the phone and take the survey. They no longer need to type 1000 characters (or more!) to access the survey.
QuestionPro saves them 20 to 40 person-hours across all the surveys in the downloadable curriculum for all the geographies.
The Road Ahead
3SGF's team and board of directors are delighted with the value that QuestionPro offers. They love the interface and scalability that comes with QuestionPro surveys not to mention the support of the CEO and entire QuestionPro team.
3SGF considers QuestionPro as a valuable part of their software stack and QuestionPro is committed to supporting Nonprofit organizations like 3SGF's with the tools they need to be empowered with data and insights. 
If you are a Nonprofit organization looking for a partner? You can sign up for free here!