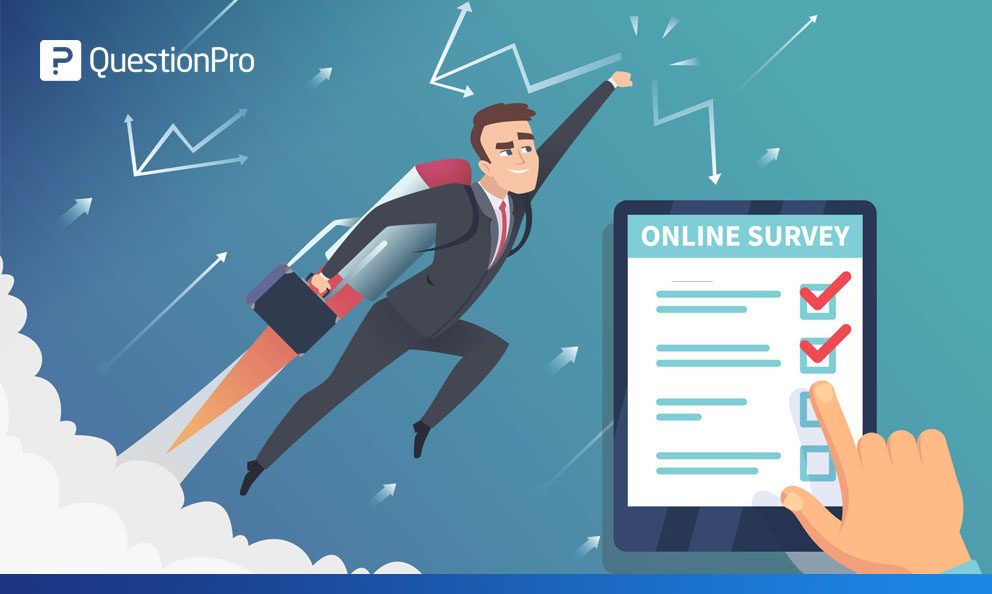 Good market research is one of the important factors behind the success of any organization, no matter what the size is – be it a lean startup or a large-scale enterprise. It is necessary to analyze whether the new product or idea will be accepted by the people or not. While there are a number of ways to collect feedback, online survey app provides an easy and affordable solution. This makes it an apt choice for startups to find the probability of their success.
Unless you know what your customers are looking for, it's hard to succeed in a cut-throat competitive market. A startup must be aware of its customers' choices, likes, dislikes, and tendencies to make sure that their business is in line with what they expect.
How a survey app can help startups in market research
Demand forecast
Ask questions that will explore the preferences and tap the pulse of your target audience. The survey will help you to know whether the customers are likely to buy online or offline, around which time of the year, factors influencing their decisions, how much are they likely to spend, etc. Considering most people browse the web on smartphones, a mobile survey app can help a startup to collect data from respondents on their chosen platform.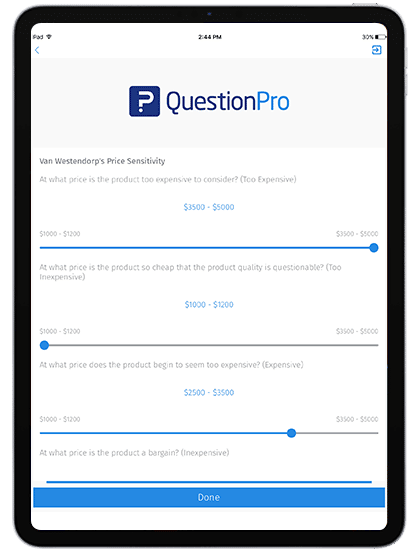 Market segmentation
The market is divided into a number of segments based on geographical, social and economic parameters. A survey app can help you further segment audience based on response data. For instance, you can filter responses and create a report for a particular demographic, say a combination of males under 40.
Gap in current market
Surveys can help identify gaps in the current market. Ask questions to know what are the problems they face in their daily lives while using existing products. This can throw light on the untapped market and open avenues to the new market.
Competitor analysis
If you ask a yes/no question like "Are you satisfied with your current internet service provider?", you can analyze how many people are likely to switch if they get a better option. Asking questions like "What features would you like your current service provider to improve on?" can let you know what is the customer pain point and make sure to address this gap in your product or service.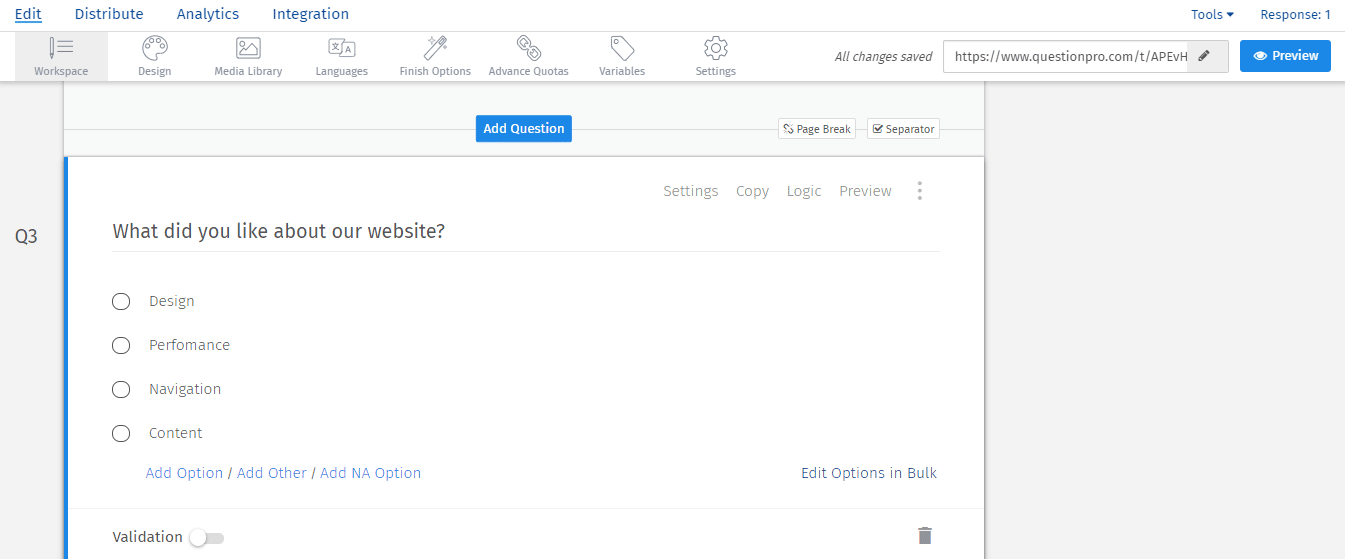 Product / Service design
Once you collect data from market research, you can decide which features should be included in the phase 1 release and what can be kept for a later stage. You can also decide what features are likely to be popular among the customers and hence, it can help you plan your investment strategy.
Decide business model
Surveys can help you decide if you should go for a monthly subscription or a pay-per-use model. Based on the size of the potential market, you can decide what should be the apt pricing and how long will it take to turn profitable.
Why startups should use a survey app
With survey software, you can create a questionnaire and modify its flow based on the answers of respondents. If you want to display a few questions based on the selection of specific options, you can set the logic on the question. You can create criteria to display questions and set quota-control.
Survey builder tools offer a number of options to distribute the survey, be it through email, SMS, social media website or QR code. In case your respondents work in a location with poor internet connectivity, an offline survey app will let them save the answers on the device. Once they reconnect to the internet, the answers collected through the offline survey will be transferred to the database server.
If you are not sure of what to ask, go for ready-made templates. These survey templates are prepared by experienced professionals who have the know-how of the respective domain. Using survey templates not only saves time but also gives you a good quality questionnaire.
Check out: 350+ Free Survey Templates
Even if you use a survey template, you can use always customize it to suit your needs. A survey software also allows you to change the theme of the template. This means you can change the colors, fonts, and logo to match your brand voice.
A survey needs an audience to gather data from. Most survey creation tools also offer you audience services so that you don't have to hunt for an agency that supplies target audience sample.
Online surveys are the most affordable way to collect data for market research. Survey software has different pricing options depending on the use. A startup should start with the basic plan of the survey app that offers value for money. Considering your startup status, you can also get a discount depending on the company policies.
Another reason startups should go for survey software is that you can harness the utility of data collected in other commonly used applications. Based on the data collected, you can identify if the respondents can be a potential customer or not. You can then configure your marketing automation tools to automatically send out an email educating them about your product.
Survey app can also help startups present the demand to potential investors and explain how their business solves real-world problems. If you want to learn more about how QuestionPro helps startups do market research using offline surveys or survey mobile apps, get in touch with us!