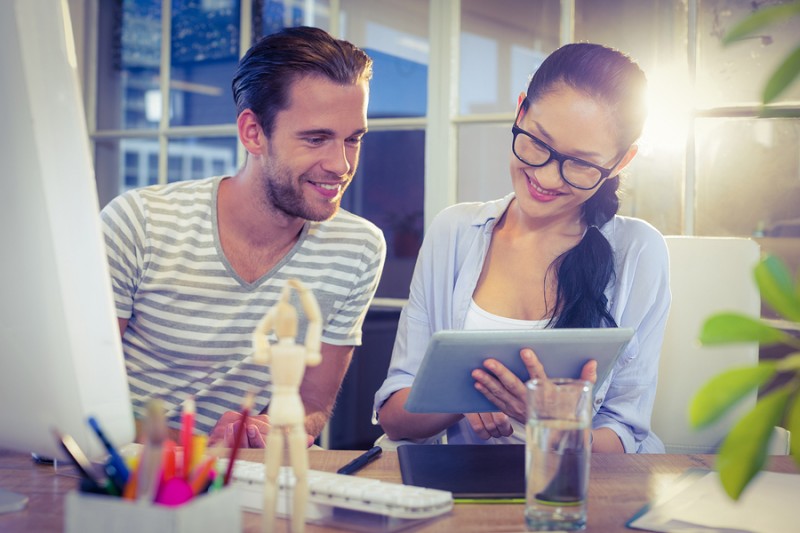 Creating a survey in QuestionPro is really easy.  But designing a survey that people will complete is easier said than done.  We had talked about problems with online surveys earlier – but in this article, I'm going to combine some strategies for designing a great survey, and then show you how to implement them inside of QuestionPro.
If you follow my lead while reading this article, you could have a killer survey designed and ready to go by the time you're done reading.
What's the intention of your survey
Before you log into QuestionPro's powerful online survey tool, take a few minutes to lay out your strategy.  The last thing you want is to take the time to create and distribute a survey – and then get garbage for information that comes back.
What's the purpose of your survey?  To answer this question, write down what decision you're trying to make.  For example;
"Should I launch this new product?" — This is a common marketing decision and one where getting some feedback could really help you make a good decision.  Now consider what all the parameters are of your decision :
I will launch this product if I can sell 10,000 in a year
I will be profitable if I can charge $139 for it
I can save money by selling online
These are just a few, but let's use this as a starting point for our survey.
Log into your QuestionPro Account (if you don't have one yet, you can start a FREE Trial account today.
The first thing you'll notice is that there is a NEW FEATURE there to greet you.  Today, the new feature is a "Slider" question type.  If you have the time, it's a good idea to click and take a quick tour of the new feature.  QuestionPro is always updating features, so you'll want to take a quick peek.
In this case, I'm thinking that I NEVER use a "slider" question type and given what I'm working on – I'm going to give it a try.
Click on the "Create Survey" button to get started
You'll notice that you have choices – you can create a new survey from scratch, copy a template from our survey and question or import a survey from a word document.  I'm going to create a survey from scratch.
Give your survey a name — this name will ultimately be part of the custom URL that is given to your survey
Choose a layout –  QuestionPro has dozens of pre-designed templates to choose from and each one can be customized or, if you've got the HTML skills, you can design your own.
Choose social networking sites – if you want to share it with your community
QuestionPro gives your respondents the ability to connect with Facebook.  This is a terrific feature that can drive your survey viral as well as help you collect valuable information about your respondent.
Write a friendly introduction
The first "Question" you'll want to add will be some introductory text — this is the first thing that your respondents will see.   QuestionPro has already created some copy that you can use and customize, but why not write your own and personalize the experience for your audience?
DON'T make your introductory text too long or boring.
DO explain to the respondent what the purpose of the survey is – go ahead, tell them what you're trying to decide and how their honest response will help
DO make the copy fun and friendly – treat this as a face-to-face conversation , even though it's online.
Creating questions
Now you are ready to start your survey.  Click on add a question and then just follow along with the pop-up menu prompts.  QuestionPro will easily guide you through the process as you are going along.
Creating survey questions in QuestionPro is super fast and easy.  Just click and add.  Each of the pop up windows have examples of the questions that you can use — and don't forget to explore all the different question types so that you can find the one that will give you the best information and allow the respondent to more clearly represent their opinion or intention.
Structuring the survey
Start your survey with some basic qualifying questions:
Do you use widgets? (yes/No)  – here you can actually create a logic and branching question.  If the respondent answers "no" — that they don't use widgets, you can end the survey and thank them for their time
Notice how the logic shows up right on the screen – now you can double check your logic as you go through the survey – no more clicking around.
Now create the next series of questions that will help you make your decisions:
Now repeat this process until you have all your questions completed.
DON'T create more than 5 questions.  You do not want your respondent to spend any more than a minute or two on your survey.  The longer your survey, the LOWER the response rate.
DO use question types that include sliders and graphics to more fully engage the reader.
Launch your survey
Now you're ready to launch that survey.  You have lots of options
For an anonymous survey – you can simply send the URL anywhere as a link (email, social media, etc).
You can also upload a list of emails to send customized invitations through the QuestionPro platform.
Web site intercept is another terrific way to have ongoing feedback.
Don't wait
If you've been holding off on creating your online survey — don't.  I hope this article shows you how fast and easy it is to get to a decision with some data.