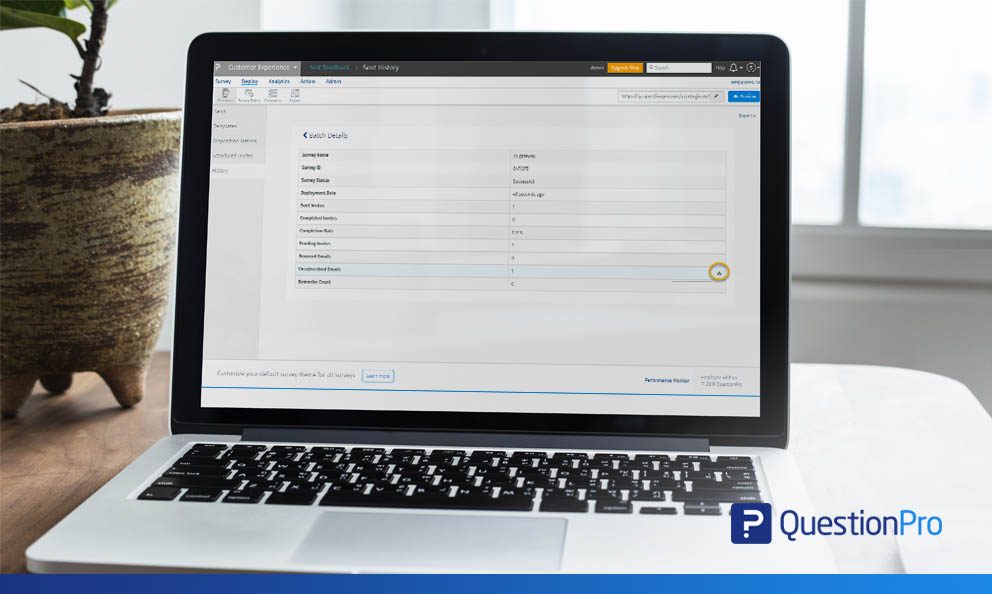 It's always disappointing when you see a decreased number of responses to your surveys. You know people are either ignoring your emails or have unsubscribed to them. The next action that comes to your mind immediately is wondering who these customers are and why are they unsubscribing your emails. Let us help you find out!
On a platform like QuestionPro CX, you cannot afford to lose your potential customers who might be unsubscribing your emails. We help you take the first step towards reducing your unsubscribed email rates by providing you with a list of customers who have shown disinterest in your emails.
The setup
You can find the list under the "Distribute" section in your account. Go to Distribute >> History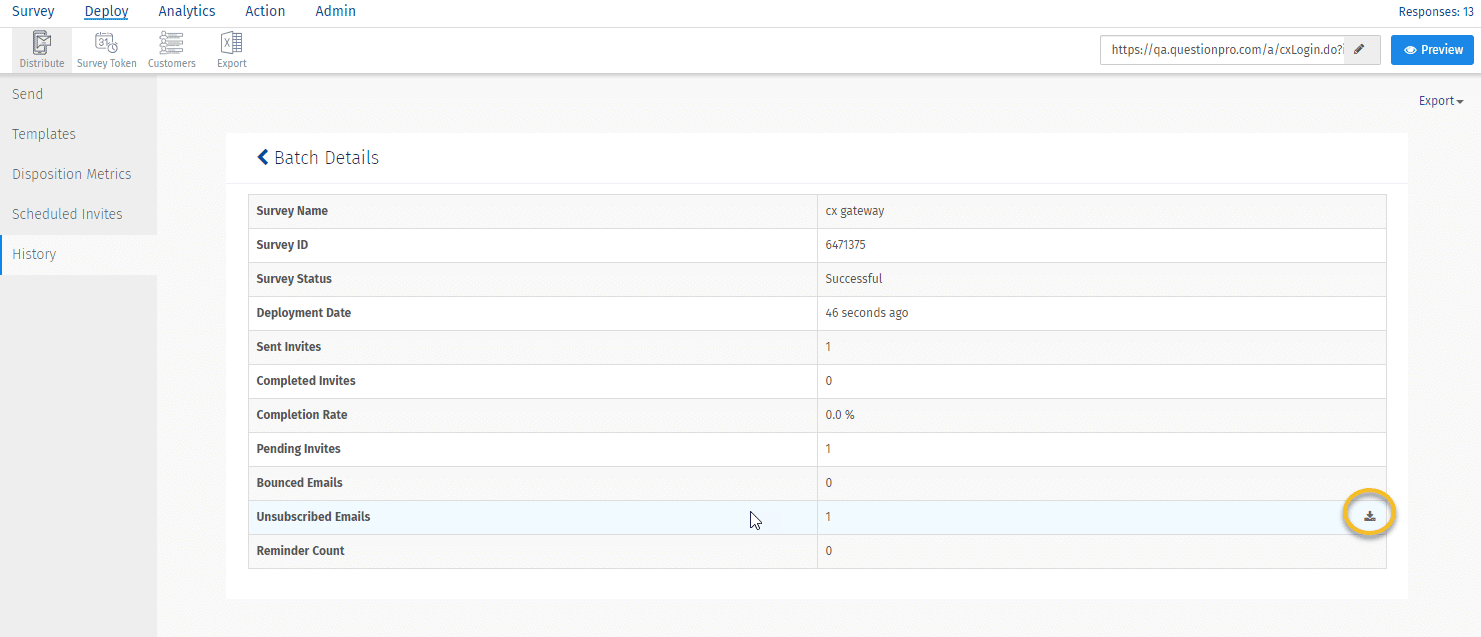 Simply download the list from here and try to reach out to your valuable customers you don't desire to lose.
Contact us today and we can introduce you to more features related to managing customers and provide the best solution for your customer experience needs.