Started in 2013, Winning Ground is a football festival for girls ages 10-13 years old. Held over three days in Linköping, Sweden, Winning Ground Football Festival all started from the motto by the Union of European Football Association (UEFA) Women's Euro 2013 – that women and girls football have already won before, during, and after the championship. Regional interest and large crowds attending the 2013 games proved to be a huge success. Part of the profits from the UEFA women's 2013 tournament were split among the organizing cities including Linköping, Sweden. The city of Linköping chose to invest their earnings in three girls football projects including a girls football festival which became Winning Ground.
Winning Ground is unlike any football festival we know of. Ever since the first year, no winner has been selected at Winning Ground, and teams at various levels are evenly matched with each other. The festival focuses on one purpose – for everyone to be winning grounds as a player and as a person. In order to compensate for the lack of traditional finals, all participating teams will experience the feeling of signing in at Linköping Arena, hearing the team layout read like a Swedish team or national team, and play a final football match – a truly memorable experience for young female athletes.
Winning Ground Survey Solution
To prepare for the annual festival, organizers provide amenities including plenty of football fields, a football arena, and a large high school able to host the majority of teams that plan to stay overnight. The girls get a chance to meet the players of Linköping FC, one of the best Swedish teams (Swedish champions 2016 and 2017), attend a Damallsvenskan game – the top Swedish league, participate in football related activities, entertainment, and take part in a parade through Linköping city.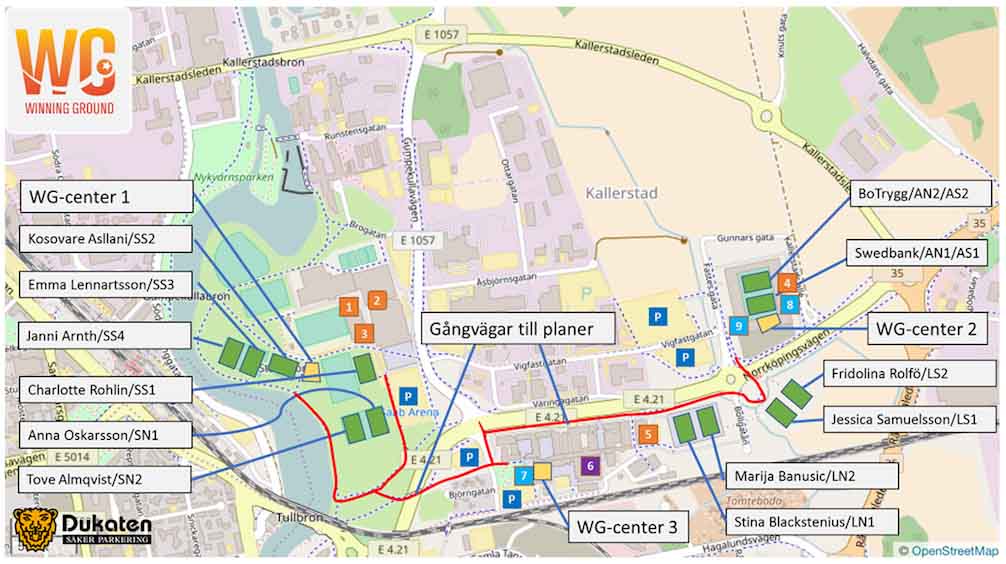 In order to understand how well-received Winning Ground was, festival organizers started a cooperation with QuestionPro and sent out a questionnaire in 2017 to participating team leaders and coaches. They were asked to provide feedback and evaluate the amenities offered, football activities, and various entertainment scheduled throughout the weekend. Using emails collected during the sign up process, all survey data were fielded and collected using QuestionPro within two weeks of end of the festival.
Analysis and Changes Made

The feedback provided by Winning Ground participants proved to be very valuable in implementing changes for the 2018 festival. Over 80% of all participants completed the feedback survey. In 2017, the feedback was clear that over-scheduling activities and entertainment were too much for girls that played football the full day, therefore, adjustments were made to the 2018 schedule to limit non-football activities. Another example is that up until 2017, Winning Ground only invited girls 10-12 year olds to play seven players on each side.  Winning Ground received feedback to extend the age limit to allow 13 year olds to participate while playing nine players on each side. The festival introduced this in 2018 with positive feedback.

In addition to listening and addressing participant feedback, the survey data gave Winning Ground a serious way to present festival outcomes to various sponsors that provided different services that are vital for keeping the cost for the participating teams down.

Winning Ground + QuestionPro = A Winning Team

Overall, Winning Ground is very happy about using QuestionPro for their research needs. They began reviewing the feedback from 2018's event  and can see the overall impression, which was good or very good from 82% last year, has gone up to 92% – a 10% jump.
We at QuestionPro are proud of our partnership with Winning Ground and are looking forward to continuing our support of their mission to provide an inclusive football festival for many years to come.