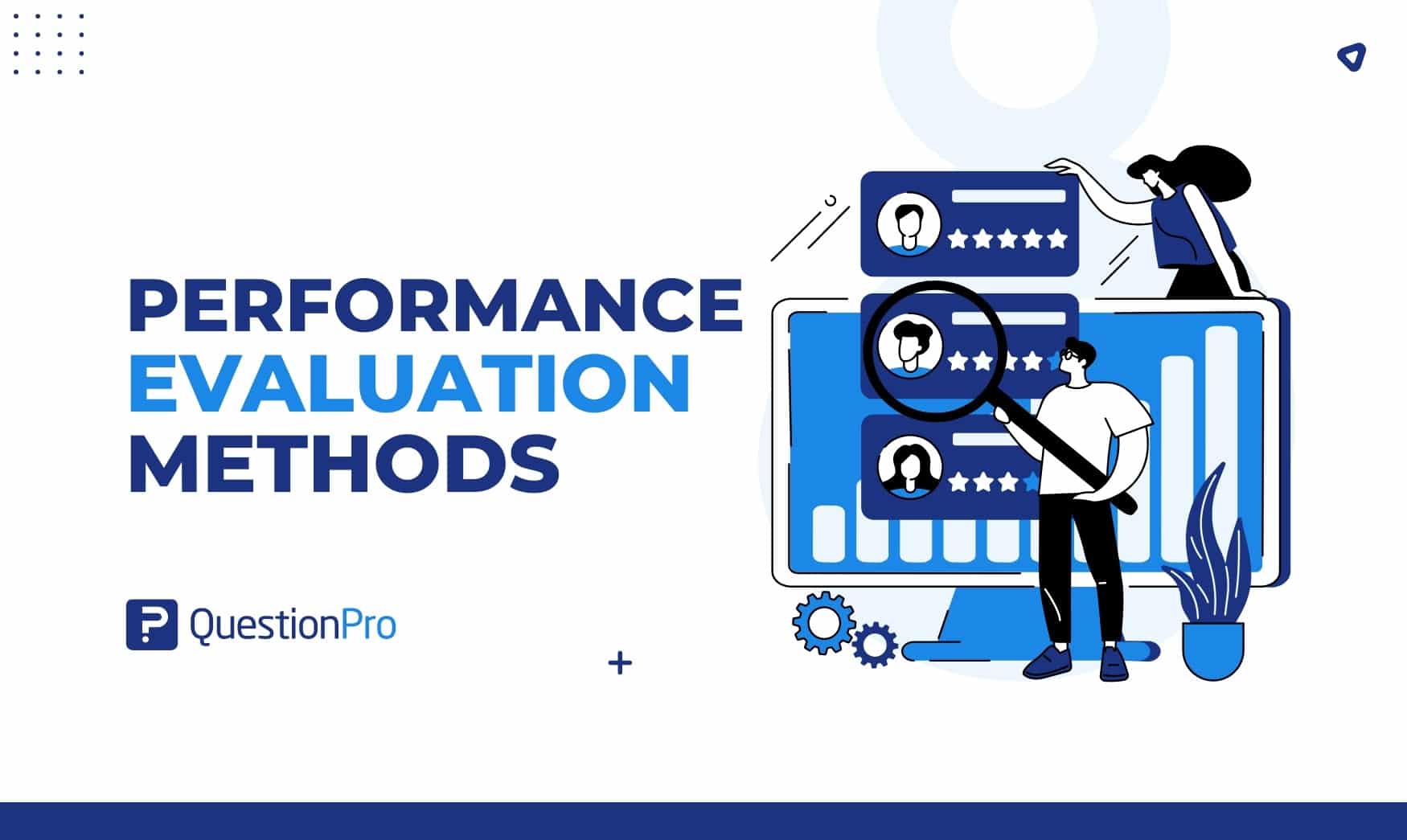 Measuring employee performance is an essential task for the success of an organization. Therefore, in this article, we have compiled the 11 best performance evaluation methods that you can implement to accurately assess the current state of your workforce.
By executing these methods, you will be able to understand how each collaborator is contributing to the established objectives, enabling you to take improvement actions to guide your company towards its desired goals.
What is a Performance Evaluation Method?
A performance evaluation method is a systematic process through which an employee's work is assessed over a certain period, with the intention of finding strategies to improve their performance.
Performance evaluation is typically conducted in the workplace as an annual or quarterly process involving the assessment of an employee's work performance and productivity against the set objectives within a defined time frame. By assessing the employee's skills, strengths, and areas for improvement equally, the performance evaluation process can aid in determining salary increases and promotions.
Benefits of Using an Effective Performance Evaluation Method
The performance evaluation process is crucial for organizations to boost employee productivity and enhance results. Some benefits you can gain from measuring work performance through an effective evaluation method include:
Clearly define company objectives
Provide effective and real-time feedback to all team members
Enhance employee performance and productivity
Increase employee retention rates
Identify training and development needs
Offer insights into counterproductive and ineffective tasks
Align individual performance with organizational objectives
Transform the workforce into a strategic advantage
Increase employee engagement
What Performance Evaluation Methods Exist?
Currently, traditional performance evaluation methods are not yielding effective results, as they focus more on measuring an employee's past performance rather than improving future work. Therefore, many organizations view the entire process as futile. However, there are other performance evaluation methods that better adapt to modern demands. Here are 11 innovative methods that can effectively help you achieve your organization's objectives.
1. Self-Assessment
Self-assessment requires an employee to judge their own performance against predetermined criteria. It's usually part of an official performance review aimed at gaining deeper insight. The goal is to ensure that employees understand how they will be evaluated. While this method can be subjective, discrepancies between employee and employer evaluations can be revealed.
2. 360-Degree Evaluation
One of the most important performance evaluation methods, 360 degree feedback evaluation, provides a comprehensive view of an employee's work by obtaining feedback from external sources. This includes direct reports, peers, supervisors, customers, and other relevant parties who regularly interact with the leader. The objective is to provide a holistic view of the leader's performance from multiple perspectives.
3. 180-Degree Evaluation
Also known as "manager feedback" or "upward feedback," the 180-degree evaluation gathers input from direct subordinates and immediate superiors of a leader. This approach collects feedback from those who closely interact with the leader on a daily basis. The main goal is to assess the leader's impact on immediate team members and how their actions align with the organization's objectives.
4. Behavior Verification
Another performance evaluation method involves creating a checklist based on expected behaviors for each worker, such as timely deliveries or teamwork. The evaluator marks the elements where the employee succeeds and provides specific feedback on missing elements.
5. Management by Objectives (MBO)
A more modern approach to performance reviews, MBO involves the employee in the goal-setting process. The manager and employee agree on specific, achievable objectives with set deadlines. Unlike subjective evaluations, MBO makes defining success and failure easier.
6. Rating Scale
A rating scale is one of the most commonly used performance evaluation methods. It's based on a set of criteria developed by the employer, against which employees are judged. Most organizations use this approach. It specifies goals (behaviors, traits, skills, or completed projects) on a scale that generally ranges from 5 to 10 points.
7. Peer Review
Peer review is used to enhance the traditional evaluation process. It involves receiving anonymous feedback from colleagues and team members on specific aspects of an employee's performance. This process provides a unique opportunity to identify the strengths and weaknesses of each employee, using this valuable data for succession planning, team creation, and role rotation.
8. Critical Incident Method
This method is crucial in the customer service world, enabling managers to provide more comprehensive feedback on how an employee handles issues. It encourages managers to focus on specific events where the person's behavior was positive or negative, offering insights on how to align with best practices.
9. Performance Test
While a written or multiple-choice test benefit from increased objectivity, a practical presentation of skills is often a
better indicator of mastery. The evaluator of this test should be an expert in the field, capable of communicating the results' significance within the hierarchy.
10. Behaviorally Anchored Rating Scale (BARS)
This widely-used method allows the collection of both qualitative and quantitative data. In the Behaviorally Anchored Rating Scale (BARS) system, the employer compares employee performance against specific behavioral examples, assigning numerical ratings. This method provides clear standards, improves employee feedback, offers accurate performance analysis, and ensures consistent evaluation by incorporating both quantitative and qualitative measures.
11. Psychological Assessments
This method is particularly useful for uncovering employees' hidden potential, as it focuses on evaluating an employee's future performance rather than their past work results. It involves various tests, including in-depth interviews, psychological tests, and private discussions. These tests aim to identify an employee's emotions, intellect, and related traits that might influence their future performance within an organization.
Choose the Best Performance Evaluation Methods to Achieve Your Goals!
Performance management is crucial, not only because it's the determining factor in salary increases and employee promotions but also because it can accurately assess a worker's skills, strengths, and deficiencies.
Choosing one or more performance evaluation methods is more important than ever, as it reflects your thoughts and how much you care about employee morale.
Once you've found the strategies that best suit your needs, the next step is to implement them correctly to bridge critical performance gaps and address urgent issues affecting your organization's ROI.
If you're unsure how to implement any of these performance evaluation methods, don't worry. QuestionPro Workforce is the solution for you. Our platform enables you to gather the feedback you need to analyze your workforce's performance and achieve effective results for process improvement within your organization.
Don't wait any longer! Contact us and request a demonstration of our platform.