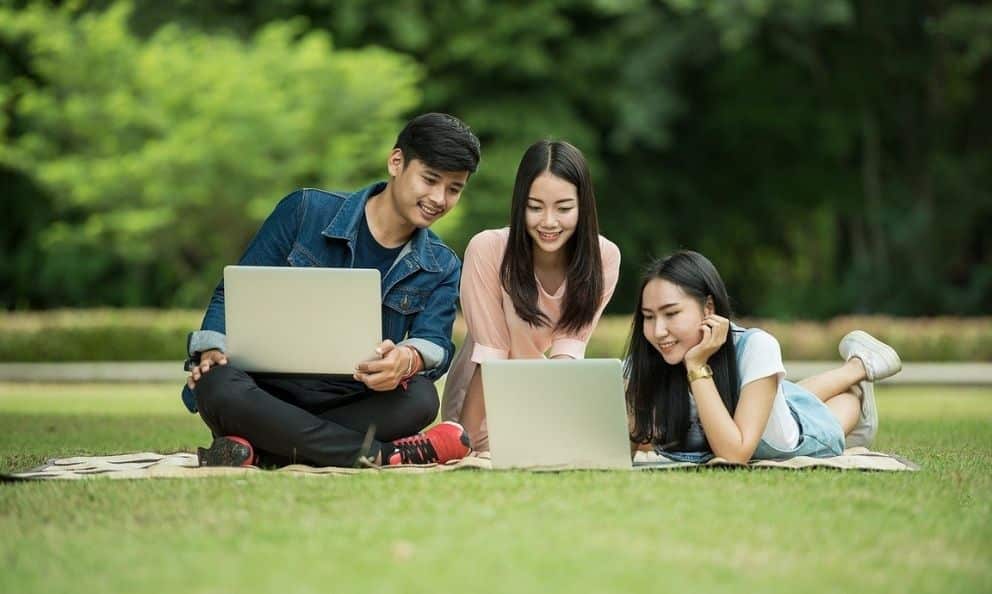 Hybrid Vs Blended Learning
Hybrid learning and Blended learning are very often confused to be the same thing, while in fact are two distinct teaching models. Hybrid learning is a teaching style that comprehensively combines traditional face-to-face instruction and online learning, where some students attend in-person classes while others join the class virtually. Whereas, blended learning combines in-person instruction with asynchronous learning methods, such as online exercises and instructional videos, that gives the student some level of control over time and pace. That said, hybrid learning can also utilize asynchronous methods of learning, essentially making blended learning one possible part, but not all, of hybrid learning.
Harnessing the best of both worlds
While both these learning styles had begun being used years ago, the onset of the COVID-19 pandemic accelerated and made them more widespread. However, the pandemic has also taught us that having absolutely no face-to-face time and in-person peer interaction doesn't give the best student experience. Real-time engagement between students and teachers, along with group work and presentation opportunities can be achieved online as well but a survey of students in the US showed that 63% of them prefer to do their group projects and presentations in person, giving them a chance to experience the meaningful bonds that face-to-face learning facilitates.
On the other hand, online learning comes with a form of student freedom that a classroom setting could never provide. The freedom to learn at their own pace, revisit concepts or course material as per their desire, and learn from the geographical location they're most comfortable in would help students that excel at self-management really thrive. And of course, there is the added benefit of conserving resources in the form of recordings, video material, etc.; making it the most efficient use of resources for the institution.
Hybrid and blended learning provide a level of flexibility in schedule, teaching styles, material, communication and engagement that neither traditional classroom instruction, nor a full online learning experience can provide.
Learn more about academic surveys here
Learn more about academic research services for students here
Tips for instructors and universities
Map out your course fully right at the start – what are to be the online and offline parts of the course.

Don't overload on assignments just because it's online and they can do it as per their convenience.

Explain to your students the expectations and reasons for this shift in learning models.

Help students with their self-management skills and give them tips on working independently.

Be open to feedback and don't be afraid to redesign your course map.

Use the plethora of software platforms available to aid in your instruction – such as QuestionPro's academic solution. 
QuestionPro is the world's most popular academic research survey software that comes with a vast variety of question types. Create surveys, collect responses, analyze results, and get ahead of the curve of hybrid learning with QuestionPro!
Click here to know more about our academic solution and get in touch with us!