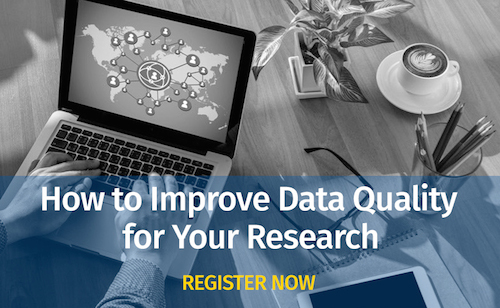 Numerous industry reports have consistently shown that, in comparison to other research methodologies, online research remains the dominant methodology of choice for research practitioners. With nearly 90% of the US population online, followed by 76% in Europe, it's no surprise why online data collection remains king.
When it comes to eCommerce, online sales are projected to reach $523 billion in the next 5 years, up by 56% from the previous year. Amazingly, eCommerce in many emerging market is still in its infancy. In essence, the need for companies to conduct research, whether to tap into existing and emerging markets is expected to grow significantly.
While Internet penetration is growing at a staggering rate – making it easier to find more users online to participate in research, survey data quality has been a consistent issue affecting the research industry. This burden is often placed on research participants or panel providers who supply the respondents. Join us for our upcoming webinar, as we look at other factors that have a direct impact on data quality.
This webinar will help you understand how to improve your data collection practices through better survey design methodology, tips to avoid response bias, variations in question styles and optimal data analysis. With over 20 years of research experience working with Fortune 500 companies, John Barret, CEO of Priority Metrics Group, will share strategies regarding survey design methodologies that will keep your respondents engaged and share his experience on how to optimize survey results.