Increase Your Leads and Sales
The days of spending thousands of dollars on marketing and advertising are a thing of the past. In today's world of social media, your customers can become your best brand advocates and marketing tools and help you increase your leads and sales.
Act-On, a provider of marketing automation software, has been fine-tuning its brand advocate efforts with a program called ALUV (Act-On Love). This concerted effort to turn customers into brand advocates to help increase your leads and that has paid off in measurable ways. In the six months since the program began, advocates have referred 209 opportunities and generated $175,000 in the sales pipeline, $60,000 of which has closed. Additionally, referral leads closed at a rate of five percent.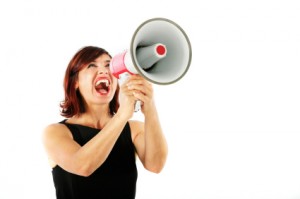 All you need are a few strategies to turn your customers into your advertising agents and increase your leads. Let's look at six steps that Act-On used to start their brand advocacy program.
1. Encourage Customers to Become Advocates – Automatically enroll your customers into the brand advocates program using a series of email communications. You should also be following your customers using Twitter and a common hashtag. 
2. Increase Offer Value to Deepen Engagement – Create a series of high-value prizes as incentives to your customers. 
3. Create Targeted Challenges and Keep Them Fresh – They created challenges based on the following days of the week.
Marketer Monday: On Mondays they share an image on their social media sites that is embedded with a relevant marketing factoid, and asks advocates to like, share or reTweet it.
Word of the Day Wednesday: Act-On's social media correspondent records a 30-second video that defines a hand-picked word of the day and uses it in a sentence. Advocates are asked to go to the company's Google+ or Facebook page to comment on the post, and use the word in a sentence related to their line of work.
Fill in the Blank Friday: On Friday's they create a meme graphic and write a sentence with one word missing. Advocates are asked to engage with the post on Twitter, Facebook or Google+ and comment with the word they would use to finish the sentence.
4. Give Value Back to Your Advocates – Frequently send your advocates ebooks, webinars, and marketing tools they can use. You can also have them demo new products before they are launched to general customers.
5. Solicit Feedback to Improve Your Program – To assure your program is working, solicit feedback from your advocates via online surveys, social media, and email.

6, Define Goals and Measure Results – Always set clear goals before you start the program so you know how to measure success. It's also helpful to assign a staff person to manage the program and be the customer conduit.
Start playing with your marketing
Brand advocates are drawn to companies and people who are so secure and clear about their brand and their platform that they have the freedom to play with it.  They don't take themselves too seriously, but they DO provide serious value.
Ironically, the more you begin playing with your marketing, the more fun you'll have.  The more fun you have, the more customers will want to join in with you.