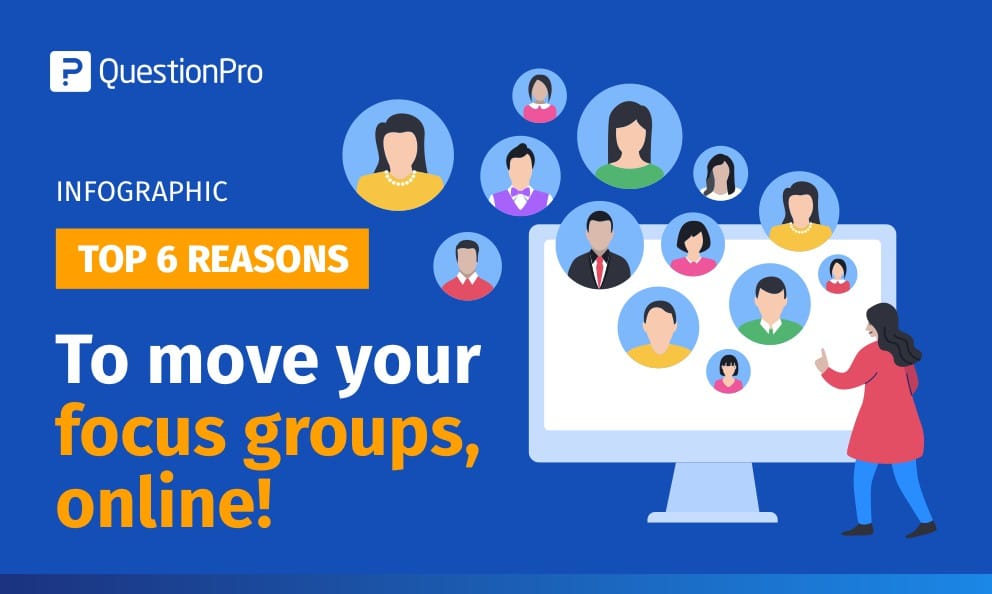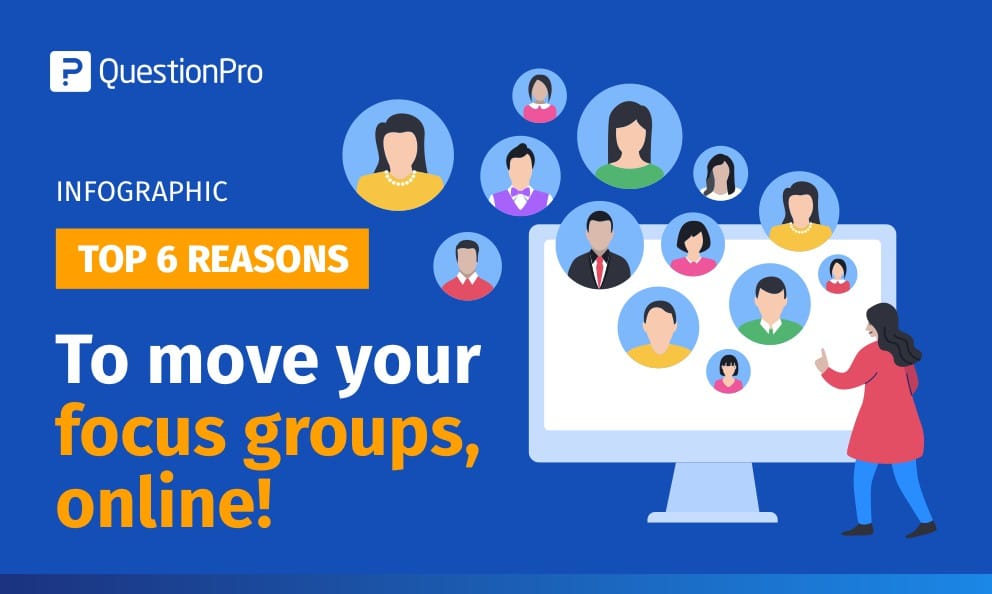 Moving your offline focus groups, online
Brands need to constantly be in touch with consumers, customers and a general audience to get a perception of market dynamics. Quantitative research doesn't just cut it sometimes – to co-create with top promoters, qualitative research is definitely required.
The research industry as we know it is having to pivot due to what's currently happening. But, innovation is never a bad idea. Social distancing and other external factors have put a dampener on in-person focus groups. It's the perfect time to make the switch to online focus groups. 
With the right tools and the right infrastructure in place, it is seamless to make the transition to online focus groups. Besides, they have their obvious benefits, too!
Top six reasons to move your focus groups online – Infographic
We came up with an infographic on the top 6 reasons to move your offline focus groups, online. This can help you collect no-pause qualitative insights.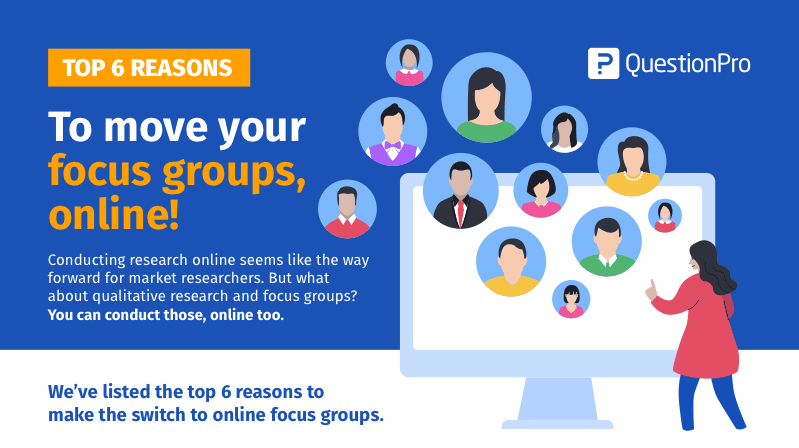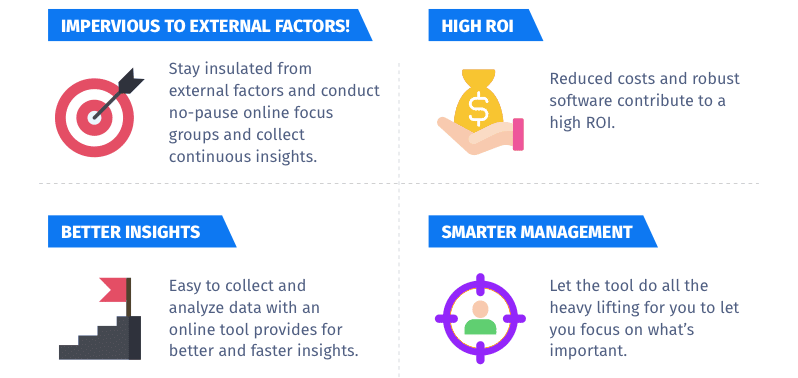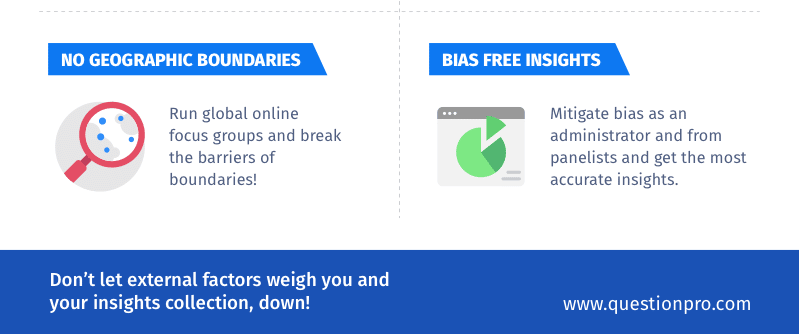 To make this process easier, we also have an online webinar in our market research webinar series on the topic titled, "Online focus groups – Take that, social distancing!"
We, at QuestionPro Communities, have the tool and the manpower to help you make the seamless transition between offline and online focus groups. You can focus on what's important – the insights, while we do the heavy lifting for you.