Combine all your Customer, Operational, and Strategic intelligence into your CX Dashboard
We're excited to introduce our advanced dashboard reporting for Customer Experience! We've spoken to many of you and have heard your customer experience challenges. And we're committed to creating better solutions for your business needs.
We understand that Customer Experience is about more than just surveying your customers.  It is about the customer-company relationship that touches every part of your organization, starting from your front-line. Drawing feedback from the countless conversations we've had, we're coming out with enhanced dashboard features that are indispensable in managing a CX program: your customer response data, operational intel, and KPIs.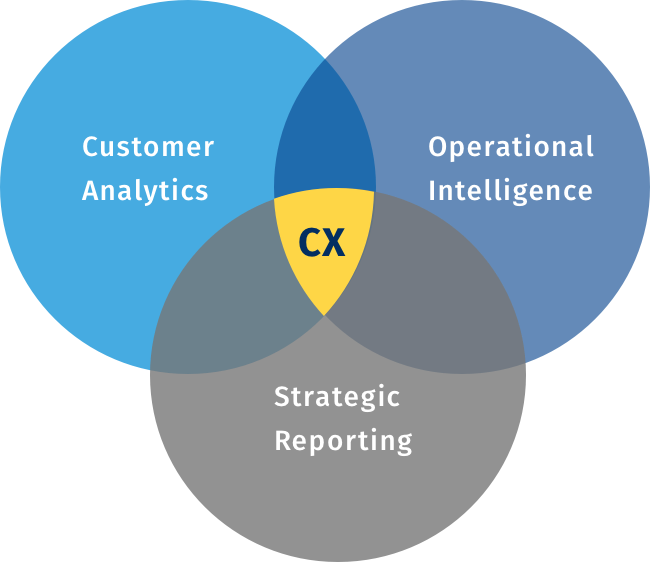 Three Core applications of Customer Experience
QuestionPro CX bridges the gap between your customer analytics, operational intelligence, and strategic reporting and combines them into a powerful dashboard at your fingertips. With the new advanced dashboard features, you now are able to see the complete CX picture from within your organization and its impact on your customer satisfaction and loyalty.
Drill down into your Customer Analytics with Closed-Loop, a feedback process to solve customer issues immediately to increase customer loyalty and satisfaction.
Combine your Customer Analytics with our new feature, Smart Loop to gain deeper insights into your Operational performance, so you can identify and drive improvements that lead to long-term value and revenue growth. Add our Key Driver Analysis and you'll immediately discover which areas of your organization needs the most attention.
Last but not least, monitor your strategic KPIs closely whether you are using Net Promoter Score (NPS), Customer Satisfaction (CSAT), or Customer Effort Score (CES). We've expanded our reporting to include more ways to keep track and manage your KPIs. Depending on what's most important to you, you can easily add metrics to your dashboard whether you're looking at a weighted average, a calculated mean, or top/bottom scores.
Join us in committing to rewire organizations around customer experience that improve revenue, satisfaction and operational costs.
We'll be releasing updates so, stay tuned! If you haven't already, sign up for our newsletter on www.questionpro.com/cx !