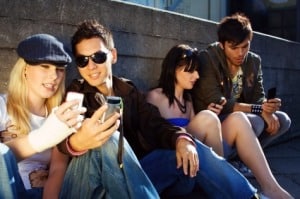 comScore recently reported that 72.5 million US residents already own a smartphone. On top of that, the smartphone market is going through a double digit growth every quarter.
When online surveys gradually replaced paper surveys – we saved money, increased speed and efficiency. Mobile surveys add another dimension to the research formula –  an ability to perform truly agile market research, where you can get actionable answers within minutes instead of hours or days.
Do you wonder how you can take advantage of this rapidly exploding research channel? Look no further, QuestionPro is excited to offer this opportunity to you to try your hands at mobile research for FREE. Using the SurveySwipe Instant Connect, you can now experience the power of mobile research within an hour. Here are some highlights of our offer:
1 free survey
20 respondents
1 hour turnaround time (raw data – excel, SPPS, powerpoint executive report)
This offer is available to QuestionPro customers only. To get started simply send us an email at sales@surveyswipe.com. You can also view the offer details here.