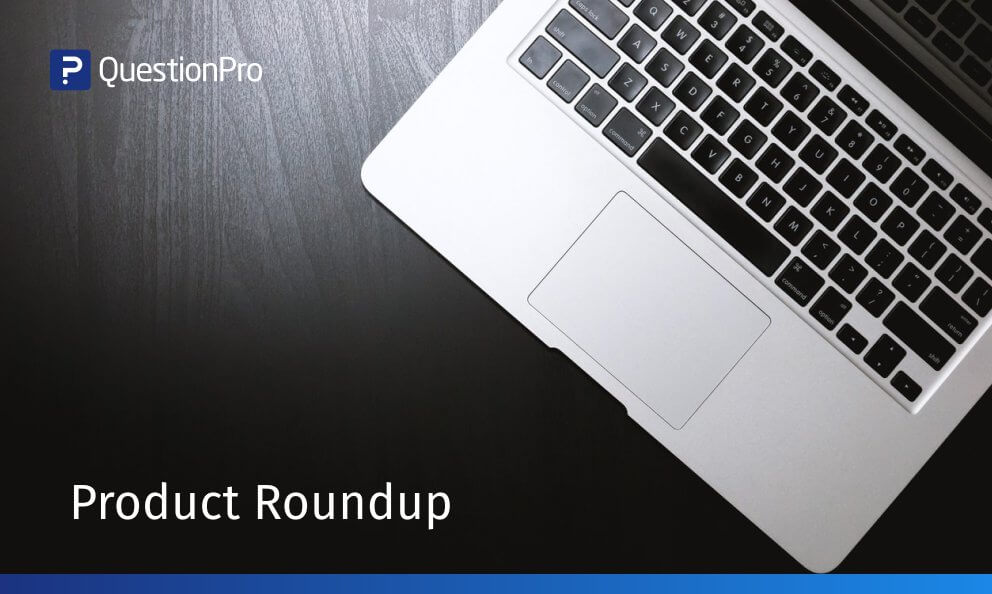 Discover new features and enhancements you can implement today to enable you to get research done.
Surveys

Organize and filter opened numerical data with number binning
Take open-ended text data and tidy it up in order organized bins for filtering and data segmentation.
How to send SMS invitations to respondents on the go
With the typical person spending more than 4 hours a day on their phone, it's time to catch their attention in real-time. Send SMS invitations and see responses and engagement opportunities rise.
CX

Track open rates and responses with email disposition metrics
Track customer email trends and open rates of all email engagement points throughout the customer journey with email disposition metrics.
Communities

Communities launches a new Vision Critical migration tool
We're happy to announce that we've recently launched a new Vision Critical migration tool to move all panel management profiles and history to QuestionPro Communities in just three simple steps. If you or someone you know is still on Vision Critical, this is a great opportunity to review the #1 alternative to Vision Critical and for a limited time, you will receive 50% off your current Vision Critical License when you switch to us (limited time offer).
Workforce

12 Principles of agile development to drive employee engagement
Ever heard of the agile software manifesto? Learn how to apply the same principles to improve the level of employee engagement and help you keep your 2019 resolutions on the mark as an organization.
Audience

We're making finding respondents for insights easier than ever in 2019
Buying a sample for insights should be as simple as going to the egg section of a grocery store and picking up hashbrowns and English muffins that were purposefully placed in the same section. You can find us know in the survey distribution section and place a quote with a click of a button. Soon, we'll also be conveniently placed in the Communities platform and other areas where you'll need additional respondents.
If you would like to learn more about these new features from our product roundup, please connect with us and we would be happy to answer any questions and get you started with the many exciting updates you see here today.