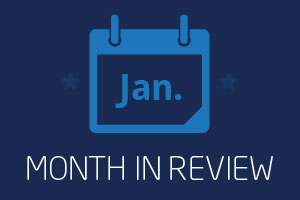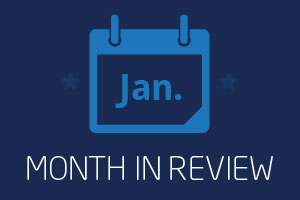 We love doing this monthly summary of the updates we make to QuestionPro each month! We are always doing our best to keep improving the user experience. That includes adding new features, updating existing features, and doing some general maintenance to keep things working as smoothly as possible for our customers. January was no exception with 14 enhancements made!
New Features
"Use answer values" for Salesforce integration connection added. We continue to make improvements to our integration with Salesforce (the customer relationship management tool). With this added feature, instead of piping the numeric answer values for single-choice or multiple-choice questions (such as 1 for Extremely Satisfied, etc.), the actual text value can be imported to Salesforce. Now your sales and marketing teams don't have to keep referring to a cheat sheet to remember what the numbers mean for the customer satisfaction!
Panel management. Interested in creating and managing your own panel of respondents? Now you can with the new panel management feature under the Integrations tab. Contact us to learn more about this exciting new feature!
Feature Updates
Image upload issues for IE8 and IE9 users have been resolved.
Answer options now stay on separate lines after adding formatting to each answer option.
Question text now displays correctly for the video question.
Responses recorded for surveys taken after the time-out message is shown are now recorded as completed responses (if the respondent actually completes the survey, of course).
Closed polls now stay closed.
Once a filter based on an email list is created and saved for reporting purposes, when using the email filter, the filtered report permalink now shows the correct data.
The "Save & User Criteria" button for adding logic criteria from the Add/Edit Question screen now works correctly.
If you're using QuestionPro in one of our multilingual platform languages, the shared report now displays in the language selected instead of defaulting to English.
Exporting a multilingual survey to pdf or to HTML now defaults to the language selected instead of defaulting to English.
The phrase "Questions marked with a "*" are required" is now shown in red text instead of black text, to help it stand out from the rest of your survey. This holds true even when you export the survey.
Mapping data from the "Other" option for any type of single- or multi-select question (including drop-down, etc.) to Salesforce now works correctly and for all multi-select question types.
We keep making updates to our help files to be sure that, as we make updates to QuestionPro, we are reflecting those as needed in the help files.