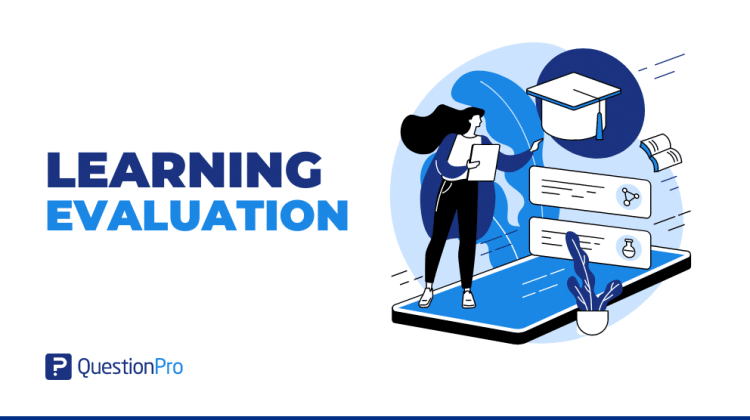 As we seek better ways to achieve knowledge and test more effective learning methods, it is vital to know about the process and understand its meaning in the context of educational programs. Let's explore the key components of learning evaluation, the types, and the right steps for a comprehensive assessment.
Let's also discuss the importance of evaluating the impact of learning experiences. It's an element that can assist teaching methods, enhance the acquisition of knowledge, and optimize the learning journey for everyone.
What is Learning Evaluation?
Learning evaluation is the process of assessing the effectiveness of educational programs, courses, or training initiatives. It goes beyond mere completion rates and delves into the realm of understanding how well learners have grasped and applied the knowledge imparted to them.
By evaluating learning outcomes, we gain valuable insights into our teaching methods' effectiveness, the content's relevance, and the overall impact on the learners' development.
Types of Learning Evaluation
Let's explore some types of learning evaluation and their impact on educational experiences. From formative evaluation, guiding learners on their path to success, to summative evaluation and its impact on real-world application.
Formative Evaluation: This type of evaluation occurs during the learning process, acting as a guiding compass to ensure learners stay on the right track. It involves continuous feedback, monitoring, and adjustments to improve the learning experience as it unfolds.
Summative Evaluation: It takes place at the end of a learning program or training initiative. It focuses on assessing the overall effectiveness and outcomes, allowing us to measure the extent to which learning goals have been achieved.
Impact Evaluation: This evaluation zooms out to examine the long-term effects and real-world application of the knowledge acquired. It delves into the question, "Did our efforts make a tangible difference in the lives of learners?"
Steps to Conduct Learning Evaluation
We created this guide on how to conduct a learning evaluation, where we navigate the essential steps to assess educational programs. From setting clear objectives to selecting appropriate evaluation methods, gathering valuable data and feedback, analyzing findings, and taking decisive action for continuous improvement, we empower you to optimize the effectiveness of your educational initiatives:
1. Establish Clear Learning Objectives
The first step in this evaluation is to define clear and measurable learning objectives. These serve as guiding points, helping us align our evaluation efforts with the desired outcomes.
2. Select Appropriate Evaluation Methods
Just as a painter selects the perfect brush for each stroke, we must choose the right evaluation methods. Surveys, interviews, observations, and assessments all have their place in our toolkit. Let's employ them wisely!
3. Gather Data and Feedback
Armed with our evaluation methods, we venture forth to collect valuable data and feedback from learners and stakeholders. This information provides us with a panoramic view of the learning landscape, guiding us in our quest for improvement.
4. Analyze and Interpret Findings
Like skilled detectives examining evidence, we analyze and interpret the data we've gathered. This step reveals valuable insights into the effectiveness of our learning initiatives and highlights areas for growth and refinement.
5. Take Action and Improve
Armed with newfound knowledge, we embark on the final step—taking action! We use the evaluation findings to make informed decisions, refine our educational programs, and ensure continuous improvement for future learners.
Conclusion
We've unraveled its basics, types, and essential steps to conduct a successful evaluation. It is not merely a formal task but a powerful tool to enhance the learning experiences we offer. So, embrace the importance of learning evaluation, and let it guide your educational endeavors toward greatness.
If you're eager to embark on your own learning evaluation adventure, consider the power of QuestionPro's versatile survey and research tools. Our user-friendly interface and robust features enable you to assess learning outcomes, gather feedback, and drive continuous improvement.