Market Research the Old Fashioned Way
I'm originally from Pittsburgh, Pennsylvania and this past weekend marked my thirtieth high school reunion.  The day after the official reunion, my husband and I went into the Strip District, which is the place to go in town for ethnic, local foods and fresh produce.  I didn't just go for fun, I was on a mission for my mom to get some freshly ground Turkish Coffee.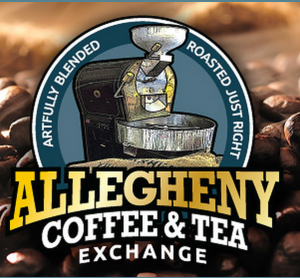 And if you want your own specialty coffee recipe, the place you want to visit in the Strip used to be called "Fortune's".  Today it's called "Allegheny Coffee and Tea" and I thought I'd share my interesting market research experience with you in the hopes that it might inspire you.
How to take special orders – a lesson in customer service
My mom had warned me that the staff at the coffee shop may not be that attentive.
They all feel like they  know everything about coffee and you don't — I don't like that.  So be careful when you are giving your order.   You definitely want to make sure that they select the coffee type we request and that they mix the whole beans first and then (and this is the most important part) that they grind it in the right machine so that it is super-super fine.  Be sure to test the grounds yourself to make sure it's right.  Don't trust them!
So, I go into the shop and that's where I meet the general manager.  He's a nice enough guy.  I tell them that I have a very specific order that has to be done a specific way.  I tell him that it might sound strange to him, but to just go with it.
I also told him about our past experience with a less than helpful associate and that I might sound a little wary.  He listened to my story and assured me that all would be well.
We chatted for a bit as I watched him follow my instructions.  In the middle of grinding the coffee beans (three pounds of it) my mom calls to check in.  And in the middle of my conversation with her — the guy says "You know – you might consider altering your recipe a bit. The espresso coffee that you have in the mix might actually taste a little bitter when you make Turkish coffee.  I would recommend something a little lighter like Vienna."
I relay the message to my mom on the phone and she told me to just get another pound of coffee.  I place that order and the guy proceeds to make it — and THIS is where the market research side comes in.
Free pound of coffee in exchange for feedback!
When I went to check out, the general manager did something that really floored me — he mixed up his special order of coffee and GAVE me a pound of it to try — for free!  "We've been wanting to create our own Turkish blend, and since you guys have a recipe you like, would you mind trying mine?  Here is a pound, and all you have to do is let me know how you like it — that's all I ask.
He taped a card with his name, number and email to the bag and sent me on my way.
The next day, we had a coffee tasting at home with the family.  We made one version, then we made another.  We each tried one then the other.  It was a blast.  I don't think the coffee guy knew what he had created.  But I know that he created some raving fans in the process.
How you can engage your customers for the price of a sample
Granted, not every small business can give free samples as easily as my coffee guy.  But that doesn't mean that you can't use this same market research strategy in your business.  Here are a few tips to get you started.
Define your purpose – Just like in a standard market research study, you'll want to define your strategic purpose. Think about what you are creating in your business and develop a few "questions" that you are trying to answer.  If you have a staff or team, be sure to share these questions with your team.
Free yourself –  The first lesson from the coffee shop is to keep those questions in the forefront of your mind, share with staff and then keep your eyes open for those customers who can help you get those questions answered.  If that means giving away free samples and your product is easily sampled — go for it.
Create samples to share –  Granted not everyone has easily shared or sampled products or services, so  it's important to take the time to set your product or service up for sampling.  If you have a service, create a beta test sample – you can simply do this by creating an offer and a selling sheet or landing page.  You don't have to share it with the world, but have it at the ready and keep your eyes and ears open for opportunities.
How to collect feedback
You can keep it simple – like the coffee guy by giving a card with a phone number and email.  Or you can do one better by setting up a feedback space on QuestionPro with a custom URL or you can even buy a basic domain name such as www.myfeedbacksite.com for example.
Here are some sample survey questions you can use:
What product/service are you evaluating (multiple choice list of what you are testing)
What triggered you to come and ask for a product or service like this (this can be an open ended question to start and then convert this to a multiple choice)
How would you rate your experience with the associate you gave you the sample? (Rating question – think about using a start question)

If the person gives a rating less than 8 (on a 10 point scale) ask them "What was missing from your associate experience that would take your rating to a 10?

What was your first impression of the product or service as you experienced it? (open end)
What was missing from the product or service that would create a delightful experience for you?
How likely are you to purchase this product as is?
How likely are you to refer this product to a friend or family member?
These are just some ideas that you might consider.
Are you already doing this in your business?  Share your experiences here!