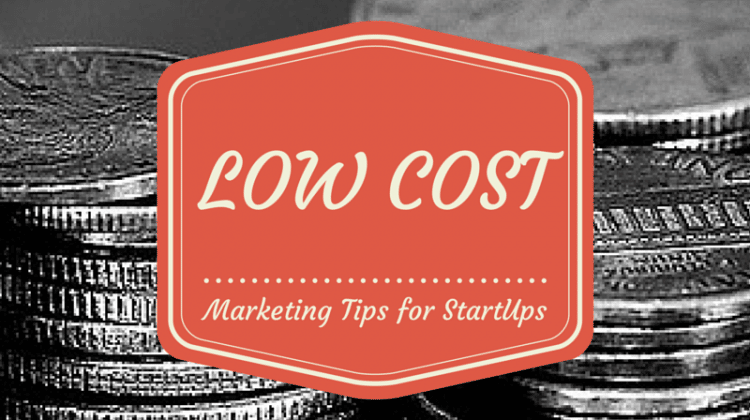 Marketing Tips for Startups
Unless you're lucky enough to score a large investment to fund your startup, it's likely you don't have a great deal of cash to spend on your marketing for your business. That's really too bad. Why? Because if you're spending all your time building your new business, how will it grow if nobody knows it exists? Whether you want to admit or not, you know you're going to inevitably reach a point where you'll be forced to focus on marketing, so here are some low budget marketing tips for startups.

The majority of startups don't have enough money to hire an experienced consultant or marketing expert right away. Therefore, it's up to you to determine the best route to take to get the word out regarding your startup. Furthermore, if you're working with a very small budget, the road to success can get tough. But, keep the faith because here are a few guidelines that will get you started in the right direction.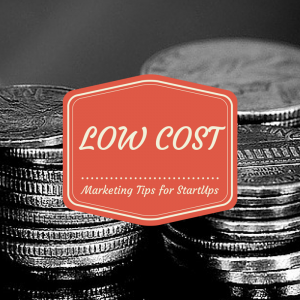 1. Solidify your brand.
You must have a solid concept regarding what your business is, what you desire to accomplish, and why it even exists before you can even think about launching a successful marketing campaign. One of the preliminary first steps concerning the marketing process is to first make sure you know exactly who you are, since understanding this will greatly help you determine how to position both you and your company in your endeavors. Here's what you need to know:
• Stay true to yourself.
Be yourself and stay true to your original business concept. Show people who you really are and don't pretend to be somebody you're not.
• Determine why you're unique and what sets you apart from your competitors.
In a nutshell, this is your key selling point. What can you offer the world in a special and unique way that no one else can? This is the ideal point in time to get some consumer or customer research in. I just saw a Shark Tank episode where at least two of the entrepreneurs showed up and asked for money — without a solid understanding of what sets them apart and how they compete. Don't let this happen to you.
• Be consistent when presenting your image.
Don't try to change your image to attract a variety of audiences. Present a consistent overall look and feel so you're crystal clear about who you are.
If your business is experiencing an identity crisis, it's best to address it prior to marketing your company. If a brand is continually changing their approach or image, it can be a huge red flag to potential customers. In fact, it can make you appear somewhat confused without any real direction. While every startup will inevitably face challenges that will make them rethink or even second-guess certain things, branding is the one aspect that you can control 100 percent right from the start.
For example, use the same logo or headshot image across all of your social media platforms. Here's another one — use the same company name and your name consistently. So if people know you as James T. Kirk, then use that name everywhere in exactly the same way. Don't be James on your business card and then Jim on LinkedIn. The same is true with your company name. If you company has a name like "WordPress" with two words mushed together and the second word with a capital letter – then keep it that way, everywhere.
2. Clearly define your key goals and metrics.
The less money you have to work with, the more you need to be completely clear and detailed concerning your goals.
First, ask yourself this important question: What does success mean to you? Of course you want to make money, but not every marketing endeavor is going to make money. Therefore, you need to figure out all the potential outcomes in terms of what you actually consider 'success'; whether that means a certain amount of lead generations, more subscribers to your list, or more traffic to your website. All of these things combined mean more publicity regarding your startup and can eventually result in making more money.
To determine the degree of your success, it's important to figure out where you are logistically speaking. Gather all your website analytics and stats in order to establish your current financials. Assess as much data as possible concerning your company's present status. This task is easier before launching your initial marketing campaign.
Once you've measured some key baselines, determine how you're going to go about measuring all your hard work. For instance, if you want to increase the amount of visitors to your site, in what way will you specifically measure the results?
3. Determine your budget.
This next step is complicated, yet simple. Determining your budget simply means figuring out how much cash you can actually afford to spend on the marketing aspect of your business. In other words, how much money will it take to reach success? Also, don't forget about the time factor. How much time can you spend both planning and managing your marketing campaign?
This step often confuses people since they don't exactly know the amount of money it requires to achieve results. Essentially, no magic number exists. For most startups, this dollar amount boils down to putting aside only as much as you can spare.
The next step involves marketing your startup. Because you don't have a huge amount to spend on marketing, most of your work will probably be done on the Internet.
4. Choose your target niche.
Although your products may appeal to the masses, that also presents somewhat of a problem when marketing your business. Overall, the more customers you desire to reach, it will require more money and time in order for you to pull it off.
Choose a segment, or niche, of your potential audience and focus on that. Not only will choosing a specific niche decrease your marketing expenses, it naturally makes complete sense regarding messaging. Therefore, if you have multiple potential segments regarding your audience, you'll be better off if you modify your messaging in order to reach each target group, which is something that will take a substantial budget.
This is another area where using an online survey tool is critical. You can create a series of short surveys and polls and share them via social media. The segmentation tool in the reporting tab will help you keep your responses grouped by any segment you choose.
In order to succeed, you need to market your brand where your potential customers are. For instance, if your niche is in the fashion industry, using Pinterest is an ideal way to connect to your female-based audience. On the other hand, if you want to reach young male gamers, Pinterest is not the ideal social media channel to use since it won't reach that particular demographic.
Study the various social media outlets and find out where your target audience hangs out so you can connect with them. Spend your time and resources on the ones that are most conducive to your brand.
6. Focus on quality content and audience interaction.
Although you may not have a great deal to offer people in terms of discounts and giveaways in order to attract potential customers, you can present good, quality content that's related to your target audience.
When it comes to social media, keep in mind that the most successful brands continually share interesting content that's frequently not obvious advertising or a direct call for action. Successful companies often post and share ideas that their audience is most interested in. Take it one step further by actually interacting with your audience. Directly connect with your audience by responding to their comments about the content you're submitting. This marketing process is huge in terms of building a long, trustworthy relationship with your potential customers.
7. Figure out who your partners are.
Find key experts within your particular industry and start interacting with them. Start on places like Klout in order to figure out who you should ideally target. Follow your brand's influencers on Facebook and Twitter without coming right out and asking them to directly promote you. Simply continue to comment and share the good content they keep posting. The key is to develop a solid relationship with people. And so, you can do that by continuing to publish useful content that your audience can benefit from. Over time, one of your brand's influencers will eventually notice it and then share it, which results in getting you exposed.
8. Listen and observe.
It's ridiculous to think you can simply launch a marketing campaign and receive instant results. It doesn't work that way in the real world. You must listen and pay close attention to what's actually happening. Consider the following:
• Closely watch your various social media channels to determine the sort of feedback you're receiving.
• Use a Twitter management tool like Tweetdeck to monitor numerous keywords or who's buzzing about your brand.
• Set up and monitor Google Alerts
When it comes to business, listening and observing are important. By closely listening, it will give you the chance to address any negative feedback straightaway or build upon the positive aspects as well. It's crucial for young companies to carefully listen so they can effectively establish themselves right from the start.
Chances are your initial marketing efforts will probably fail. Rather than getting discouraged, learn from your mistakes and get right back up and try again. Successfully marketing is all about refining your methods so you can determine what works best for you. Go back and evaluate each step of your campaign. What areas can you improve upon? Are you targeting the wrong audience? Are you using the wrong social media channels for your particular niche?
Keep in mind that the only difference between someone who succeeds and someone who fails is – persistence.
If you're interested in other Startups, here are The Most Talked About New Startups in 2015.