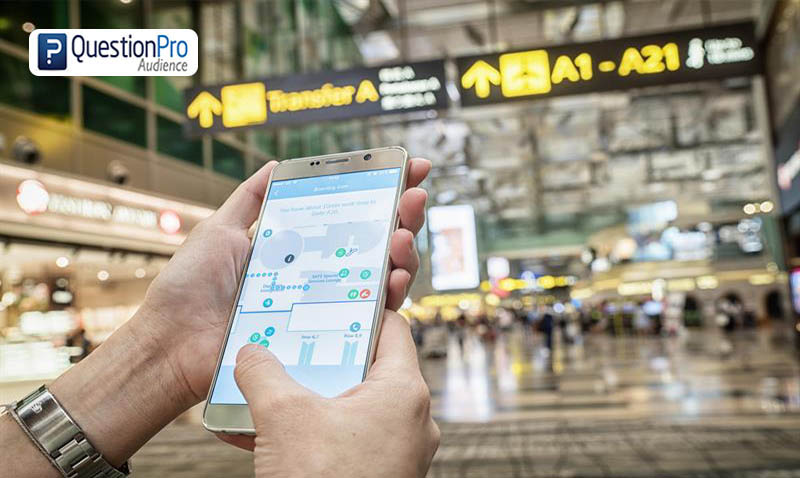 Experts are predicting 2018 to be the year mobile technology officially takes over travel. Gone are the days of making blind booking arrangements and hoping for the best, or using a travel agent. Even sitting down at a desktop computer is no longer necessary. Today, 77% of Americans own smartphones and a recent Global Traveler study found that one in three travelers now books on a mobile device. Companies are using their mobile applications to reach the consumer directly, therefore eliminating the uncertainty that has existed when previously booking travel.   
Mobile technology creates a completely different experience at the airport, for both the customer and airline. A good mobile app adds to the customer experience, and creates brand loyalty. Users are able to easily check in and be notified of any flight delays or gate changes. For the airline, apps make it possible to pass information to the traveler immediately, which ultimately eliminates confusion and makes the traveler's experience less stressful. In addition to communicating with the customer, airlines use mobile apps to create an easy user experience for their customers, with the ability to manage your trips, check-in, and pay for checked baggage and flight extras such as wi-fi, all in one application. In 2018, it is expected that 79% of airports around the world will offer CRM tools in their mobile apps to help track customer behavior and improve personalization and brand loyalty, up from 30% in 2015.
Airlines are looking to extend the customer experience in 2018. They plan to evolve their apps to create a digital travel companion experience, rather than just taking the customer from point A to point B. By integrating third-party companies into their app, they can make the app a one-stop shop for customers. The recent JetBlue and Lyft partnership allows customers to earn JetBlue loyalty points when they use the ride-sharing service, and American Airlines and Grab Food partnered to provide customers with the ability to pre-order food at the airport.  
Companies such as TripAdvisor, Expedia and Booking.com have utilized the benefits of mobile technology, using their respective apps to notify customers of deals and flash sales. In addition to booking travel, TripAdvisor expanded its services to let customers grade and review airlines. In 2018, the focus will be on using location, previous purchase history and demographic trends to push last minute offers to travelers while they are in destination, completing the full trip lifecycle.
Industry experts predict 70% of all booking transactions will be via mobile by 2020. As technology continues to evolve, so will the way consumers and businesses interact. It's important for companies who are serious about mobile communication with their customer to listen to their demands. And it looks like in 2018, consumers will be getting what they want—mobile.