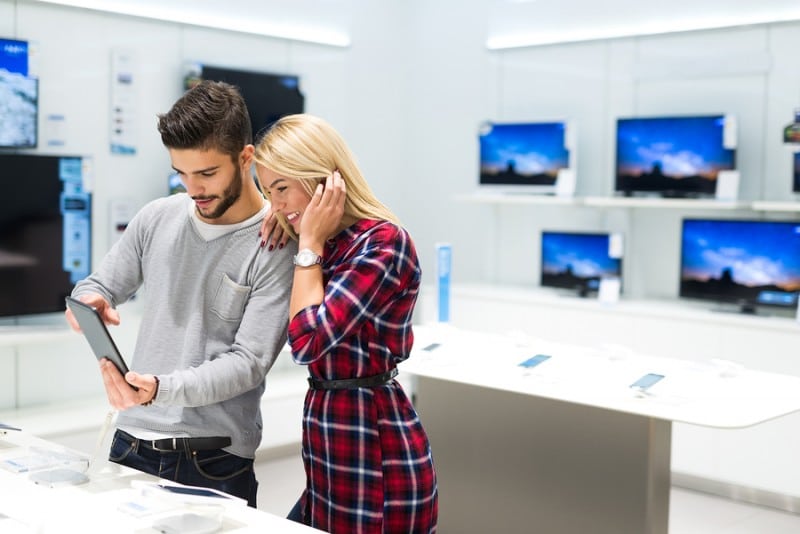 Kiosk Mode
I like to travel and explore new places a lot. Recently, I went on an amazing road trip with a few of my friends. On the way, we stopped at this shopping mall to freshen up and grab a bite, as you do on road trips.
Obviously, myself being a techie, I had to stop at the electronics store and go through the device section. That is when I stumbled upon the Demo iPad in front of their devices, displaying the list of gadgets the store had available.
I clicked on the Demo iPad to check which iPhones I could purchase there and it displayed me the info I was looking for. It is not that I was looking to buy one, or that I didn't know enough about iPhones. Hence the best part of my interaction with this iPad was – how it showed me my request. It only displayed that one, particular app at the time, showing me the details and information of the devices available in that section.
It seemed a bit different as to how those details were displayed on the Demo iPad. I didn't hesitate to enquire the store assistant about it, and I was delighted to hear that they had been using QuestionPro mobile app when and have enabled KIOSK mode. So I am very excited to share this with you.
So, what is KIOSK Mode?
KIOSK is an added feature of the Questionpro's offline mobile app, which allows customers to access only one application at the time, which has been intended to run on that device while restricting the customers from using any other application, or even tampering with the settings meanwhile.
How to setup KIOSK Mode in QuestionPro and SurveyPocket?
The process of activating the KIOSK mode on QuestionPro – Offline Surveys and SurveyPocket  – is simple; the user just has to follow the steps displayed below:
Once the user enables the KIOSK Mode, they will see two options.pp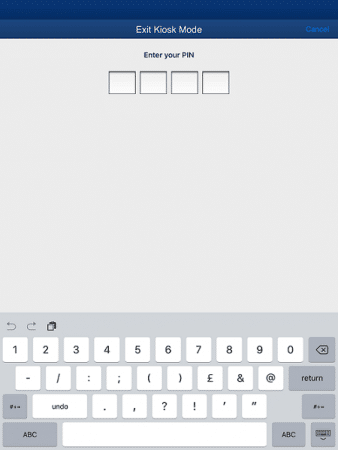 KIOSK Timer: Once you have set the KIOSK timer, let's say it has been set to 30 secs, after 30 secs the app will display a KIOSK timer expiry message. The time limit for this message is set as half of the actual time set for KIOSK Timer.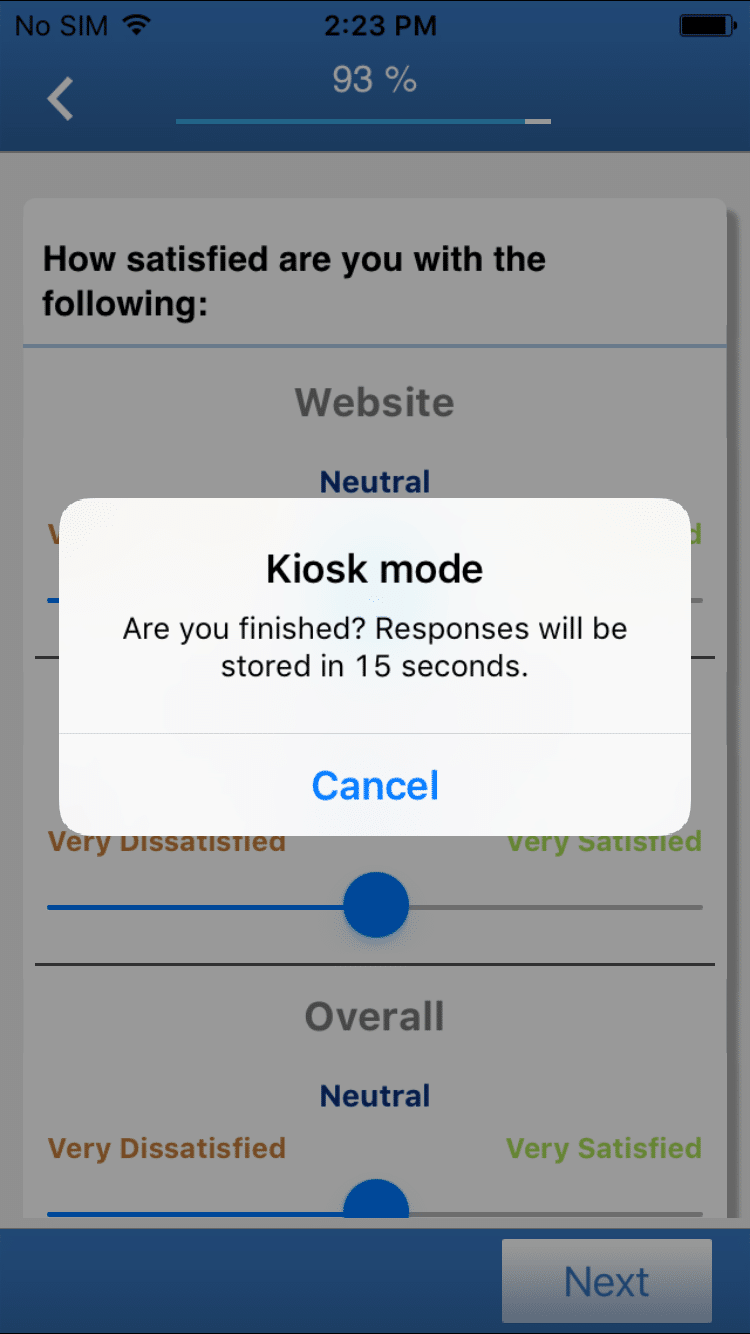 Now, once the KIOS Mode gets activated from the account, the next step to enable KIOSK mode on the app, long-press the KIOS button on the top right corner for 3 to 5 seconds and it will enable the mode.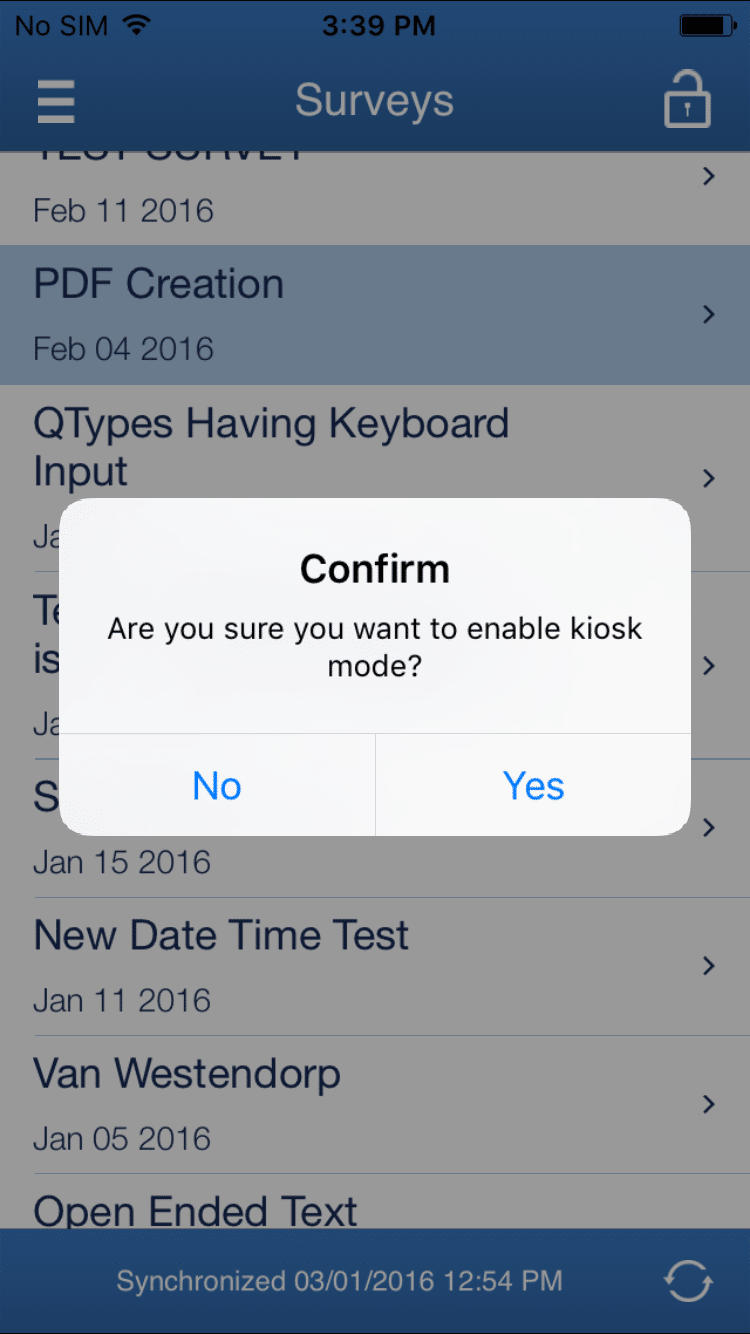 After you have learned about this feature, feel free to chat with us if you have any questions and review the Top 10 Question types to use for mobile surveys.