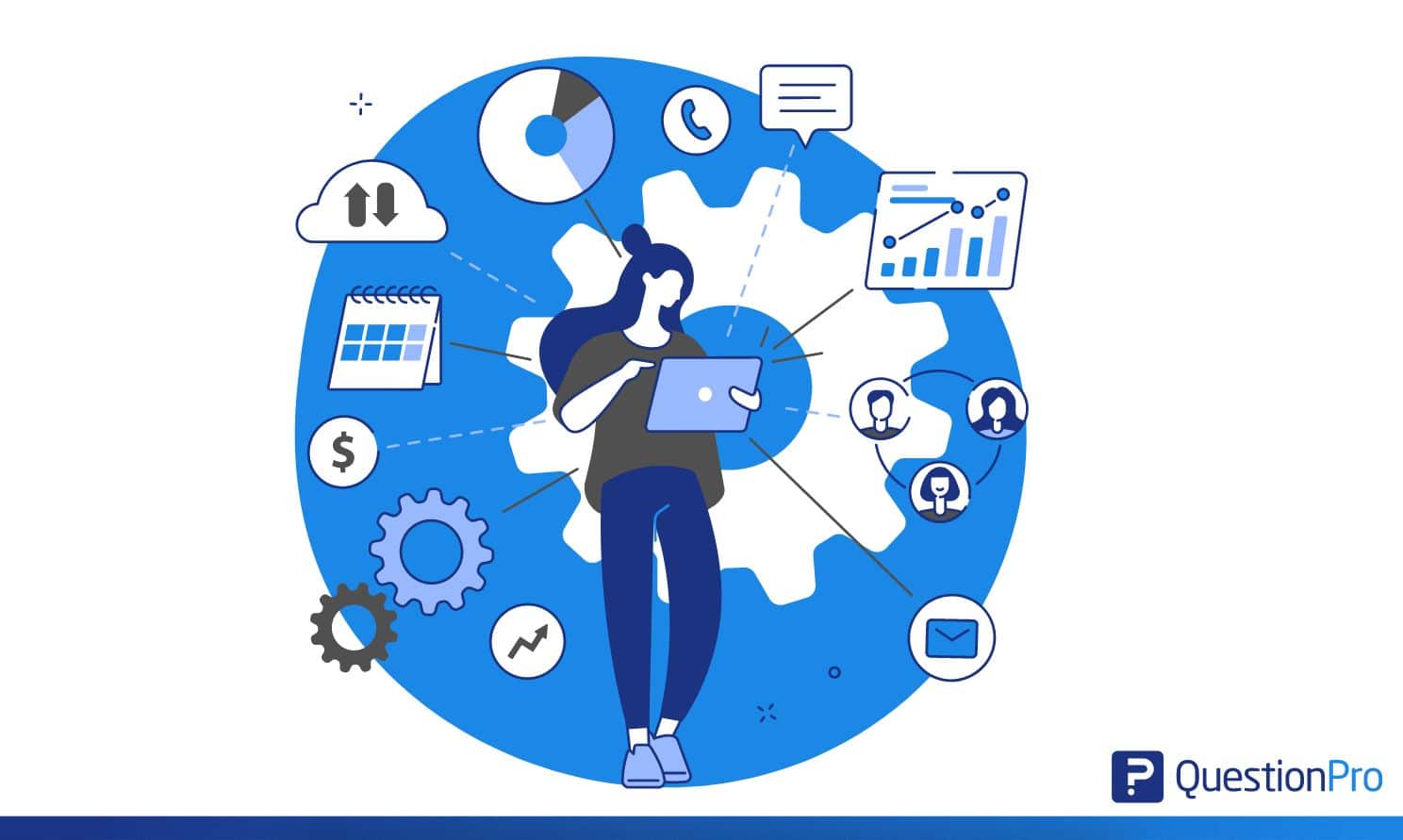 At QuestionPro, we believe in continuous improvement and innovation to offer products that cater to the evolving needs of the world of research. Our team is constantly striving to ensure you get the insights you need to provide the best products and services, here we are with a list of all the new features and enhancements released this month.
Research & Insights
Surveys:
Enhancements
Bugs and other enhancements
MR-916 – UX improvements for add option, other, n/a under Workspace.
SA-10973 – Added new language – Maori.
SA-10723 – Allow to remove answer text for smiley questions.
SA-10949 – Upgrade locks UX improvement.
SA-10689 – UX improvement on recycle bin.
SA-10954 – Fixed issues with survey PDF export.
SA-10852 – Fixed issues related to SQL export.
SA-11016 – Fixed UX issue with adding dropdown column type of Flex Matrix Question.
SA-10957 – Fixed issue related to email address changing automatically in notifications.
SA-10956 – Fixed issue with multiple choice dropdown answer selection in auto advance mode.
MR-942 – Fixed issue in SPSS data for surveys where data was imported.
MR-960 – Fixed issue with extracted questions with n/a showing on top.
MR-921 – Fixed issue with Survey Flow with block without question.

Communities
Enhancements
Bugs and other enhancements
CM-3057 – Updated the strong password length from 8 to 12 characters.
CM-3052 – Fixed the security issue on App Firewall.
CM-3068 – Added the bulk delete member button on the Member Module screen.
CM-3046 – Added the button for Send Double-Opt In Reminders on the Member Module screen.
Workforce
Enhancements
Bugs and other enhancements:
WF-3159: Fixed N/A option not getting copied when we copy a survey.
WF-3067: Improved performance for the sent history tab.
WF-3143: Added export report functionality on Text and Driver Analysis.
WF-3028: Added the ability to search employees in the roster through demographic data.
WF-3007: Added color report updates for the Heatmap widget.
WF-3144: Updated Scorecard Excel export report.
WF-3117: Added rich content editor is required in 360 survey translation.

Customer Experience
Enhancements
Bugs and other enhancements
CX-2491 – Updated the new design of the Donut view of the NPS widget
CX-2480 – Added NPS+ Delight enhancements
CX-2557 – Fixed the issue with special characters getting broken and impacting dashboards and email distribution
CX-2489 – Fixed the issue of mismatch in the count of responses Dashboard vs Excel due to the date filter.
CX-2562 – Fixed the issue of error 504 when trying to access the Admin module and very slow speed for loading.
CX-2530 – Updated the segment dropdown to enable the selection of searched segments.
CX-2549 – Fixed the issue of selecting the parent segment does not automatically select the child in the segment filter.
CX-2477 – ​​Fixed return codes of API.
CX-2536 – Fixed issue with the completion rate widget.
CX-2524 – Fixed resizing issue of the Canvas widget.

CX Reputation
Bugs and other Enhancements
85zrvm8kr – Added CSV support for imported reviews.
85zrvm8bv – Fixed the issue of reviews screen design breaking for different browsers/screen sizes.
​​85zrvm8qh – Updated hide Settings of Integrations which do not have any setting options.



Hope these features and enhancements will help you advance your research while ensuring the best experience for your audience, customers, and employees.
If you have any ideas, questions, or feedback, please send them to us at [email protected].