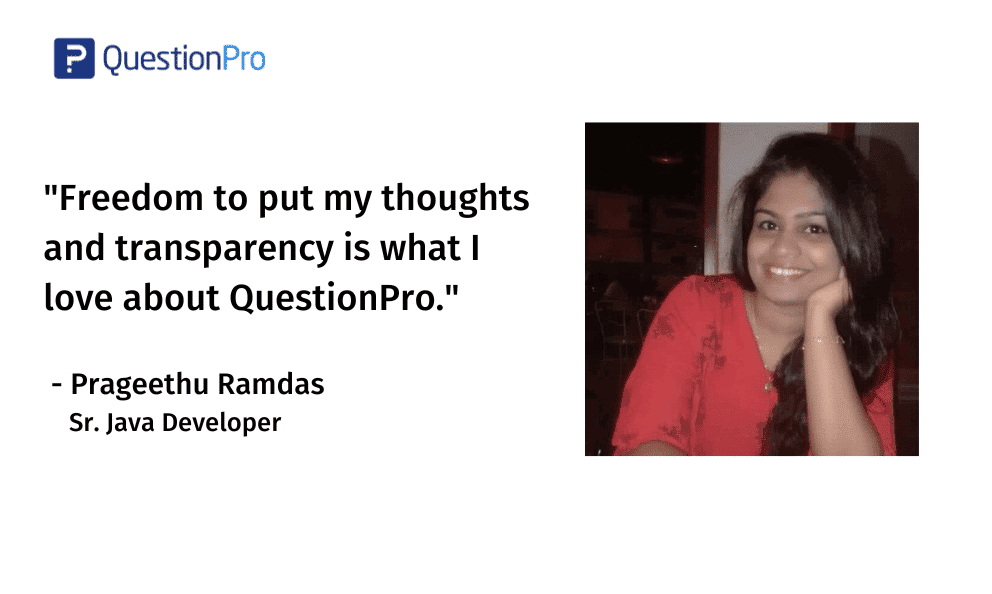 Prageethu Ramdas joined QuestionPro in October 2014 as a Java developer and has grown to become a Senior Software Developer. She works remotely in India and really enjoys what she does! 
Prageethu is truly a resource we treasure. Let's hear from her more about her experience working at QuestionPro and what makes her stick here.
How has your experience been working at QuestionPro?
It was absolutely fantastic, great to work with amazing people and technologies.
What do you love about QuestionPro?
Freedom to put our opinions and transparency.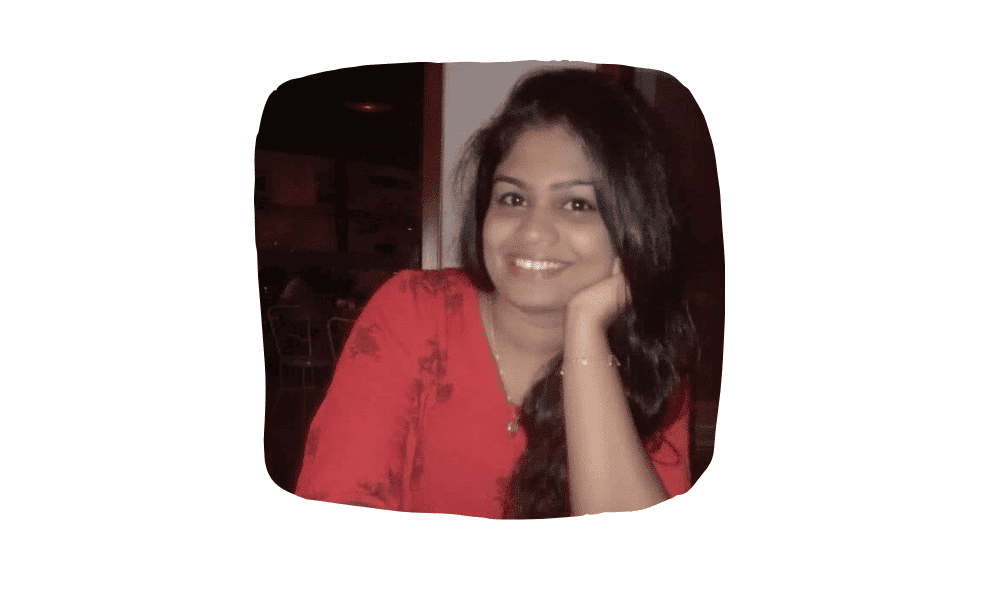 What is your team like?
My team believes in sharing knowledge, which is what I like the most.
Why did you start software programming?
Because I loved logical problem-solving!
What have been your most significant accomplishments?
One of my biggest accomplishments in QuestionPro is the development of internal CMS for publishing web pages.
Ok, so what does a fulfilling workday look like to you?
Resolving all the 'To Dos' enlisted at the start of the day.
How has your career grown since joining the company?
I joined as a fresh Java developer and have grown to become a senior developer within the company. I work on some of the really important projects and have had an exponential growth.
Who are some of your biggest inspirations within the company?
Vivek Bhaskaran, Shrikant Shinde, Anish Bhanwala, and Angad Rajput
What do you enjoy the most at QuestionPro?
Opportunities to work in different technologies.
—
Well, that was so amazing to hear from Prageethu as she completes 8 years with us!
Wishing you all the best…cheers!