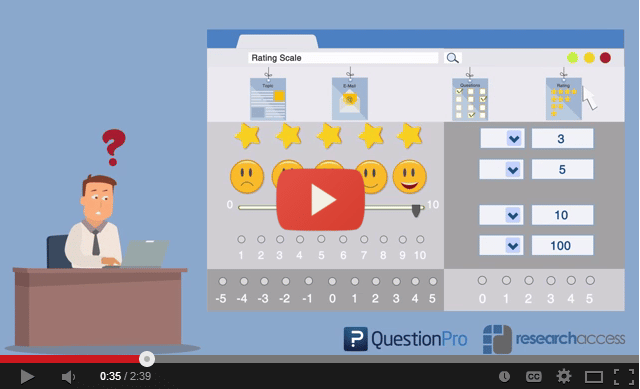 We've launched a new focus to support our customers by providing education on research best practices, and we're starting with one of the most popular – and problematic – areas of online surveys:


RATING SCALES
These popular question types – good or bad – are relied on heavily, especially when it comes to customer reviews. And as you'll see in the video, the myriad variations often make it difficult to determine which options are best. But if this is going to be the only data point in the survey as is sometimes the case, we want to make sure it's as effective as possible. We teamed up with ResearchAccess Editor Jeffrey Henning to identify rating scale best practices and produce a video on the subject.


Without further idieu, we introduce the first in our new education video series: Rating Scales.