Do you do comparative analysis with your survey results? Check out our newly revamped crosstabs tool that includes new settings and features to get the most out your research projects.
Learn more: New Feature Update CrossTab 3.0
The cross-tabulation tool allows you to measure the interaction between two questions (variables). The table will only show respondents that answered both of the questions, meaning the frequencies shown may differ from a standard frequency table. The cross-tab report will also show Pearson's Chi-Square Statistics, which shows the level of correlation between the variables using the chi-square, p-value, and degrees of freedom.
Here is a preview of the new features added to the crosstabs tool:
1. You now have the ability to create, save and download multiple crosstab results on QuestionPro and back to them any time to review.
2. We have added customizable row/column options by questions within the survey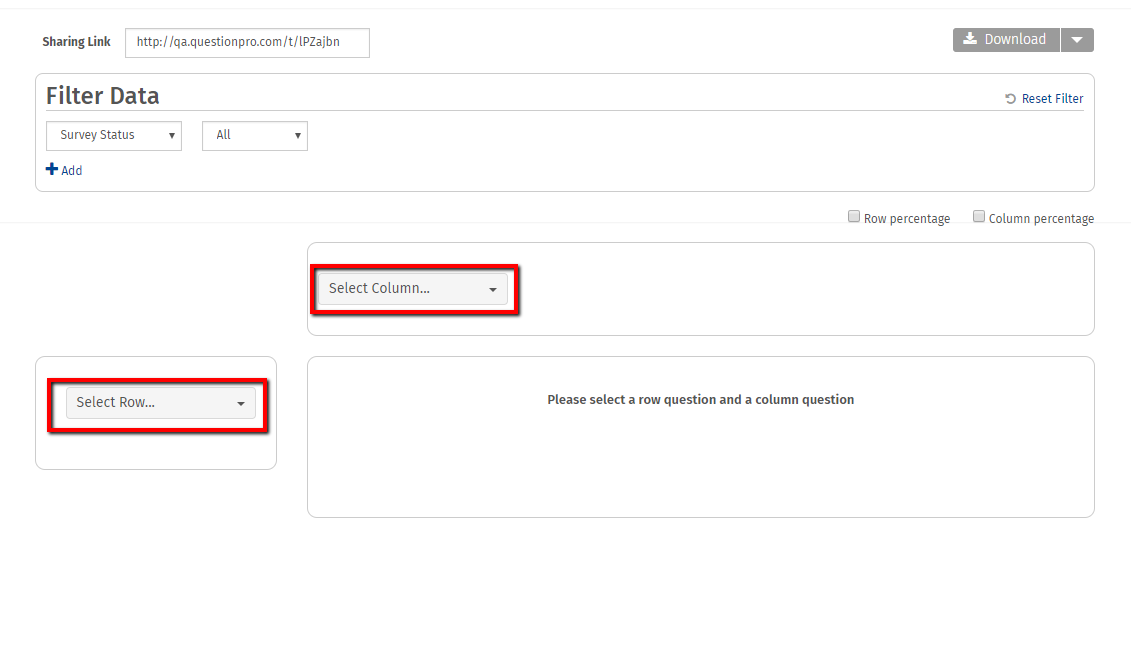 3. There is now an option to filter or segment by system variables, answers received, and more.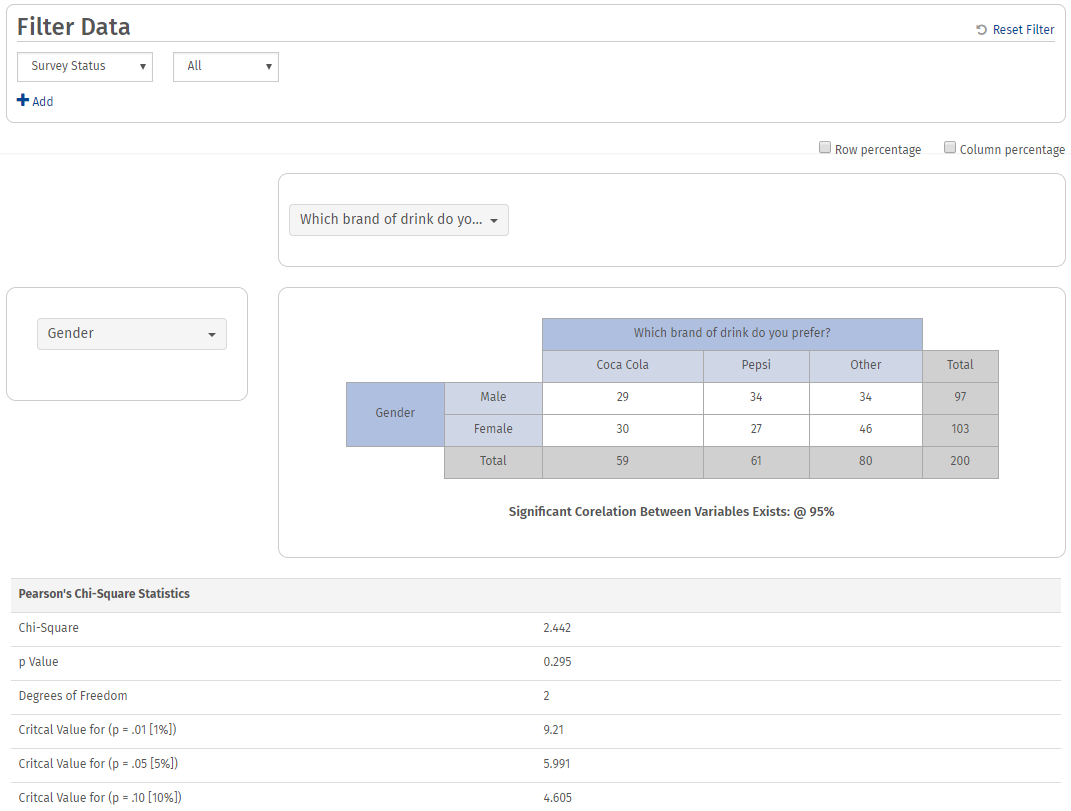 4. Do others want to see the results? Share the crosstabs report with others.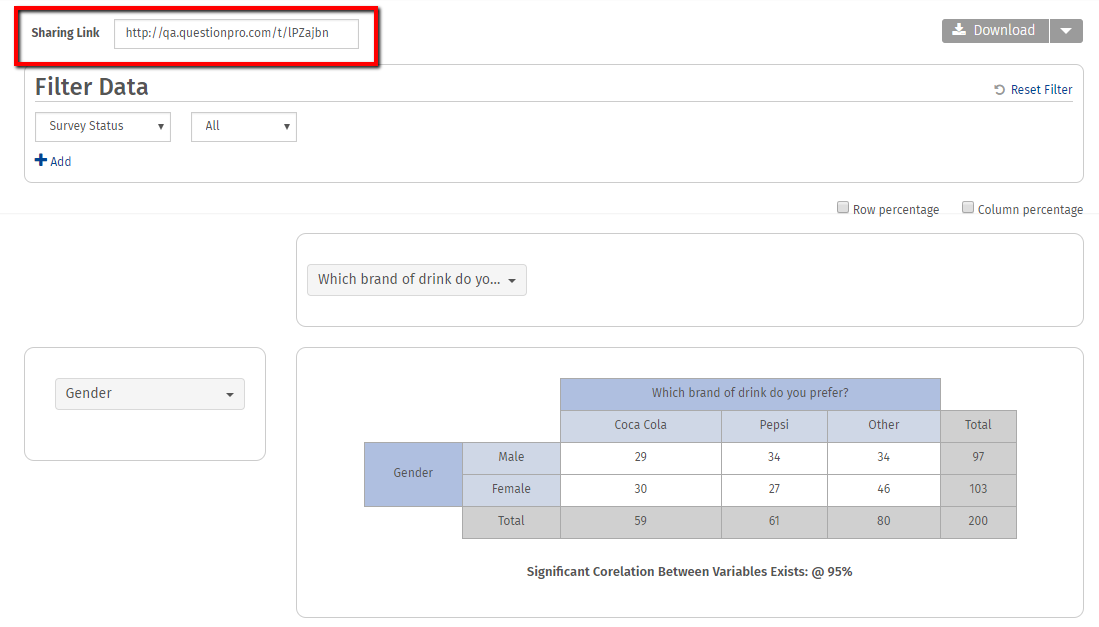 The new crosstabs features are available for Corporate, Team and Enterprise licenses on Saturday, September 16th, 2017
To try it out yourself login to QuestionPro, click on Surveys > Reports > Advanced Analysis > Cross Tabs > Name Crosstab>  Select two questions for the crosstabs > and run results.

What do you think about our new crosstabs feature? Let us know about our new crosstabs feature here.