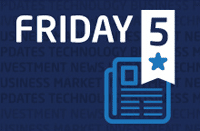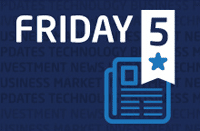 This week we look at new tech, see how existing tech is making a splash, check out changes to the latest GreenBook GRIT report, and dive into unexplored areas of the customer journey.

You ready? It's the #FridayFive!

Lenovo Goes 3D With the Z51 Laptop – Small Business Trends
Could 3D cameras disrupt the MR world? They're certainly getting more attainable — Lenovo is installing them in laptops!
The Myth of 70% Emotive Accuracy" – The LoveStats Blog
Add to that the fact MR industry is looking for ways to measure emotions to give validity to responses and catch lies, will the 3D camera bridge that gap?
The Q1/Q2 2015 GRIT Report Is Here! – GreenBook Blog
The latest GreenBook Research Industry Trends Report is here – and it got a facelift! See what's new in this release.
Steps to take when your customers experience buyer's remorse – Quirk's
Wait – you think we should care if the buyer second-guesses the purchase. Uh, yeah. That's what it means to say the entire customer journey matters.
In-Store Tech? Shoppers Want It at the Checkout – eMarketer
This is one study that nearly begs for a follow-on study to reveal more about the in-store tech trends. What is working for these checkout stands that could be met with other in store tech? What opportunities are there for other tech to improve the retail experience? Don't leave us hanging here!