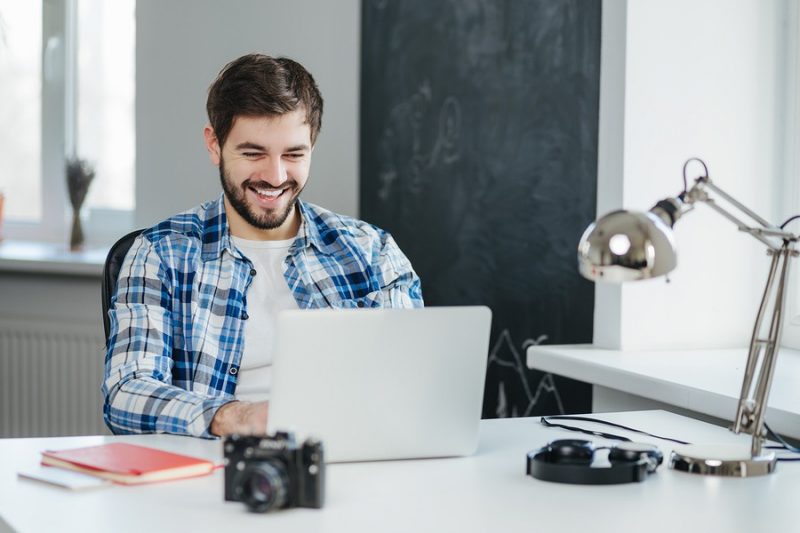 Customer Mission
Often times once a customer begins using a particular software—the dialogue between the user and the software company flatlines as the user is focused on the tool delivering the value they came for. Customers focus, driven by their own business objectives, shifts to learning and adapting the features in front of them quickly in efforts to extract as much value from the software as possible.
Hidden Opportunities
What is often missed, however, is that during this process there are many thoughts that go through a user's (maybe your's!) head that we at QuestionPro would love to know about. But, typically when preoccupied with work goals it's rare that users will find a forum on their own accord to share these thoughts.
Enter Intercom
Now, we are excited to announce that QuestionPro has adopted a particularly exciting new method of listening to our users and valued customers. At selected intervals, we will have a special icon showing on users' screens like this: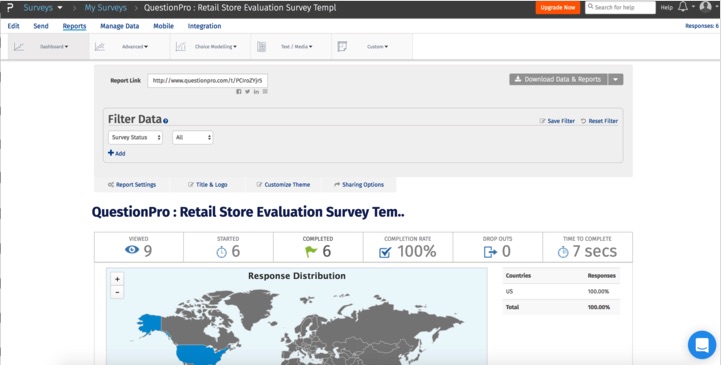 At the bottom right is the Intercom icon – when a user sees this on their screen and clicks on the icon, they then see a chat window open like the one below: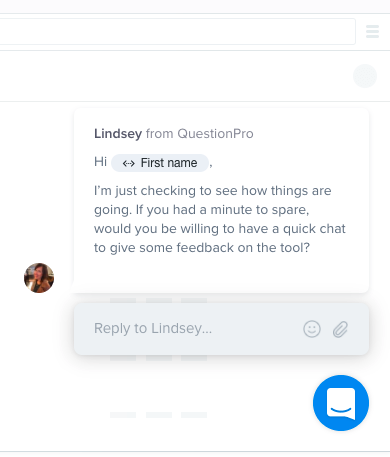 Impactful Conversations
A chat window will then open, and with messaging inquiring about the user's experience so far. When a user engages with the chat, they'll be speaking with one of our product team members–connecting with someone who has the authority and influence at QuestionPro to make product decisions. It's our hope that through conveniently providing a forum to collect feedback and product impressions, we are moving towards an exceptionally solid basis for our product directives.
Optimal Experiences and Stellar Outcomes
With this new layer adding a unique dimension to our product strategy, we expect to deliver a more amazing and rewarding experience than ever before. We've always made an effort to listen and respond to customers, but with the addition of the Intercom service, it's never been easier and required less effort to do. We look forward to using the valuable voices of our customers to achieve goals and meet milestones together!