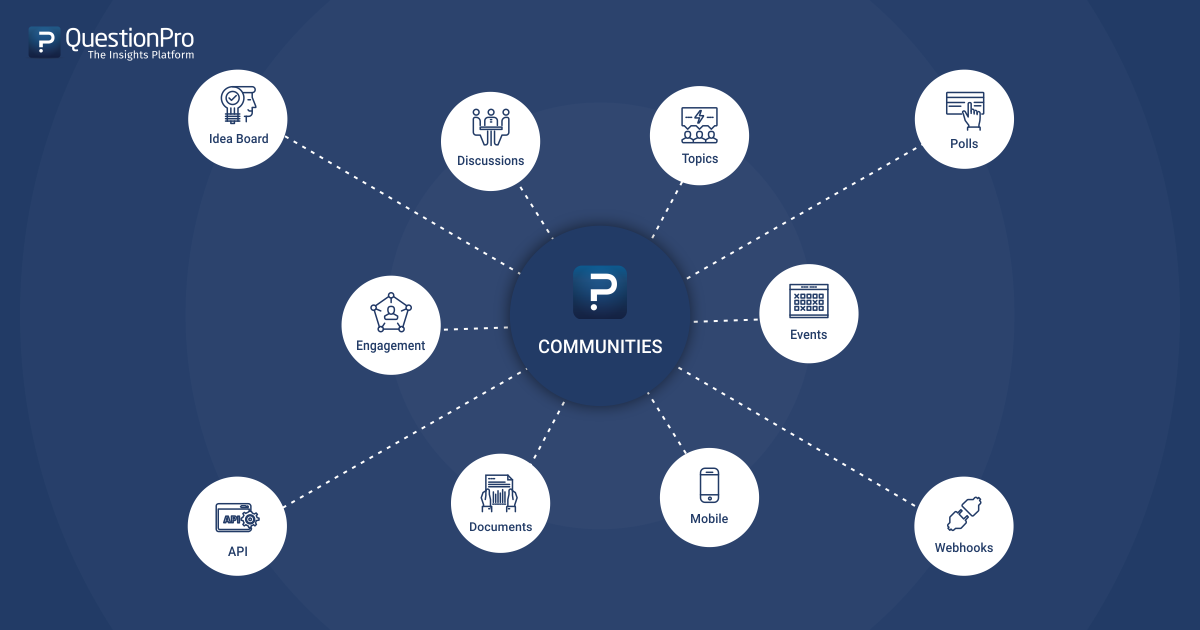 QuestionPro Communities has released a redesigned send survey invitation flow. This will make sending a survey out to your insights community easier and more streamlined. With a new user interface and better design, sending a survey to your community members can now be done in 3 easy steps – Compose Email, Select Recipients, and Send.
Compose Email
This section features a streamlined way to compose the email sent to members. It features an easy way to search and select the survey that you want to send to your members.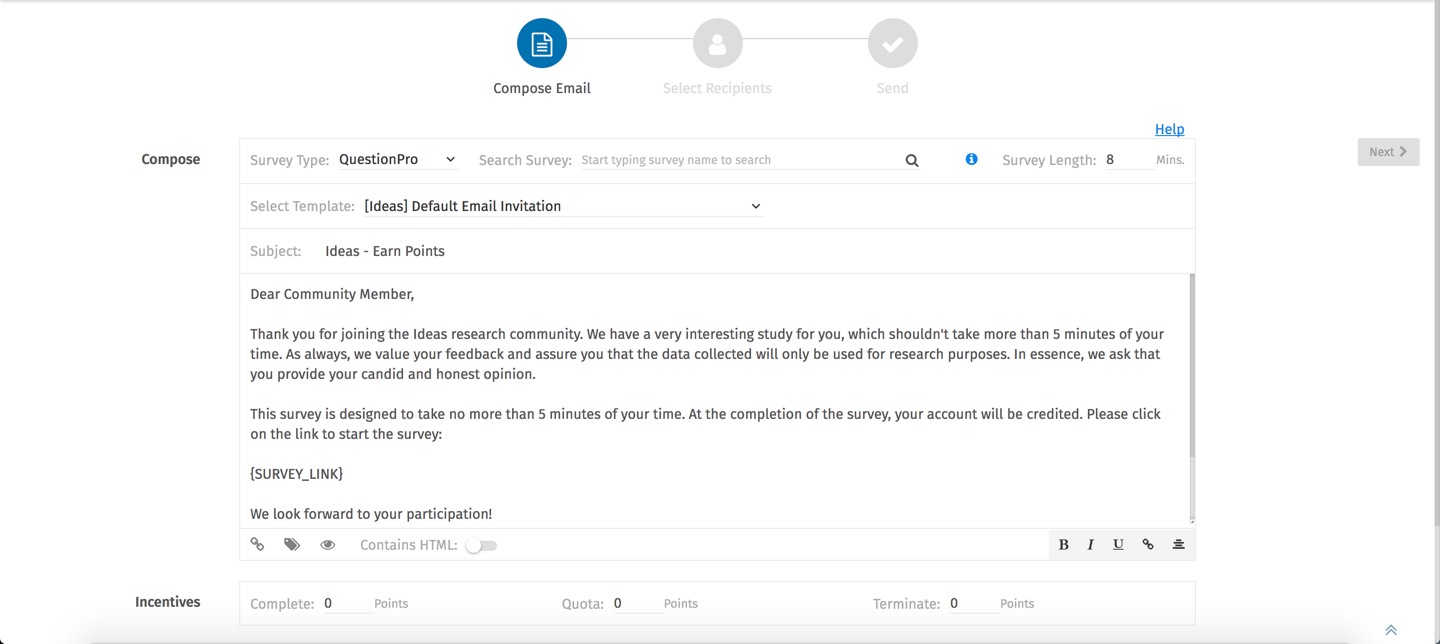 Select Recipients
This section features a new filtering interface. Now selecting which members should receive the survey can be done in seconds. Drop down menu allow easy selection of filter criteria. Then as criteria is being add, a filter summary on the righthand side shows all the selections that have been made.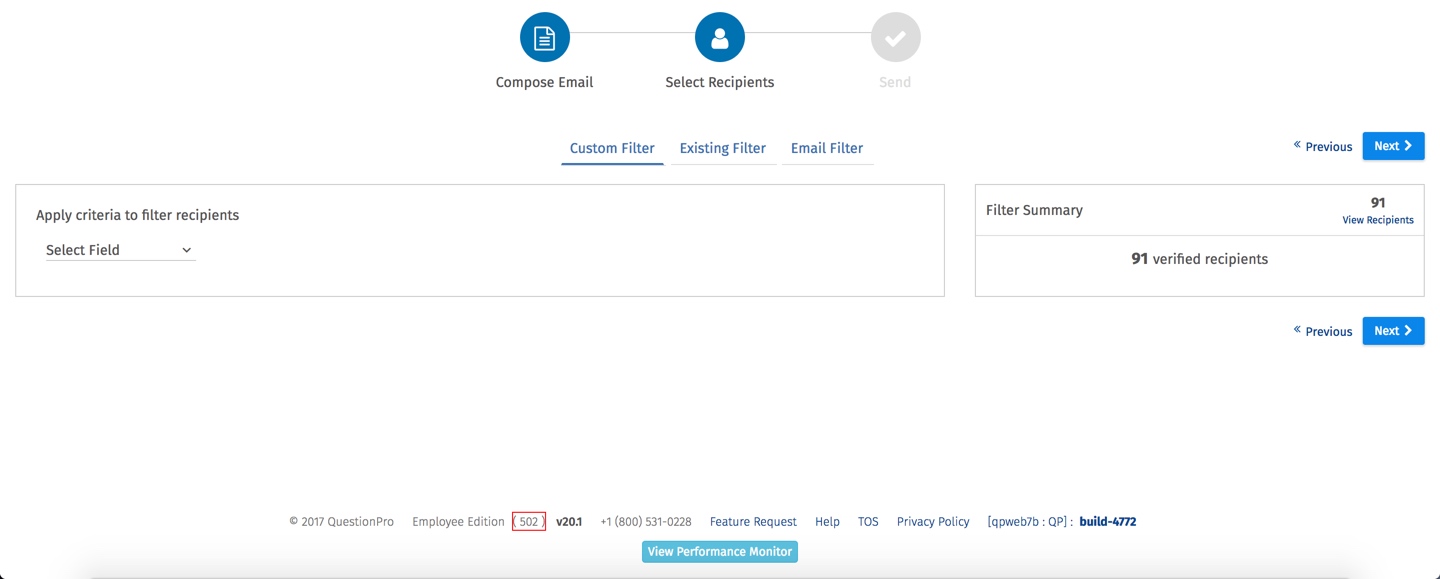 Send
This section allows for fine tuning before sending the survey out to members. A send later option can be enabled along with resting period and sub-sample selection options. Easily see how many members your invite will be sent to upon delivery of the invite.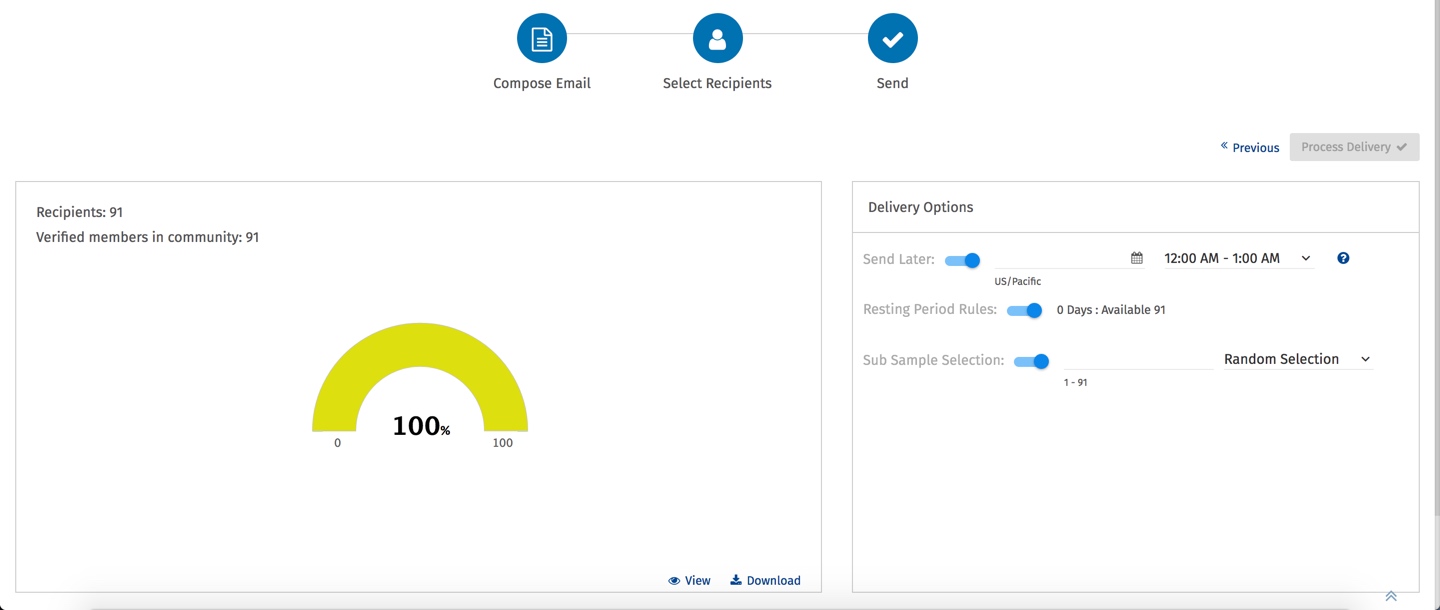 QuestionPro Communities is committed to providing our clients with the best end to end experience. We have some big updates planned for the online member portal and qualitative modules. Contact us today to see our feature rich tool set which helps create engaged communities, collect real-time customer insights, and positively impact your business. Email us at [email protected] or visit us at www.questionpro.com/communities and sign up for a free trial.