We have some exciting new improvements and updates in the survey-taking experience! We know that the key to a successful survey is having an experience that is easy for your respondents to complete. With that at the forefront of our minds, we've put in a few updates to our survey themes as a pre-cursor to a major QuestionPro facelift this Spring!
Updated Survey Themes
Having the right look and feel for your survey is essential– from the color-pallets to fonts. But even with the perfect shade of blue in your header and the flawless Serif font, a survey can still feel clunky with an old design.
We've set off at the New Year to fix that! Introducing the new survey themes from QuestionPro! We've created fresh new themes that complement the experience when editing a survey. These new survey themes are available for you to use now!
Flat Design
Our previous survey themes relied heavily on the 3D design aspects that were popular at the time. Shadows and highlights were used to simulate the look of a physical survey. In the new "less-is-more" era of current design practices, we've created a "flat" look to the themes. Simple elements lie flat with minimal shading.
Updated Fonts
Along with the clean, flat lines of the layout, we also update the standard fonts and font sizes used. Using modernized fonts polishes off the experience See the difference?
Before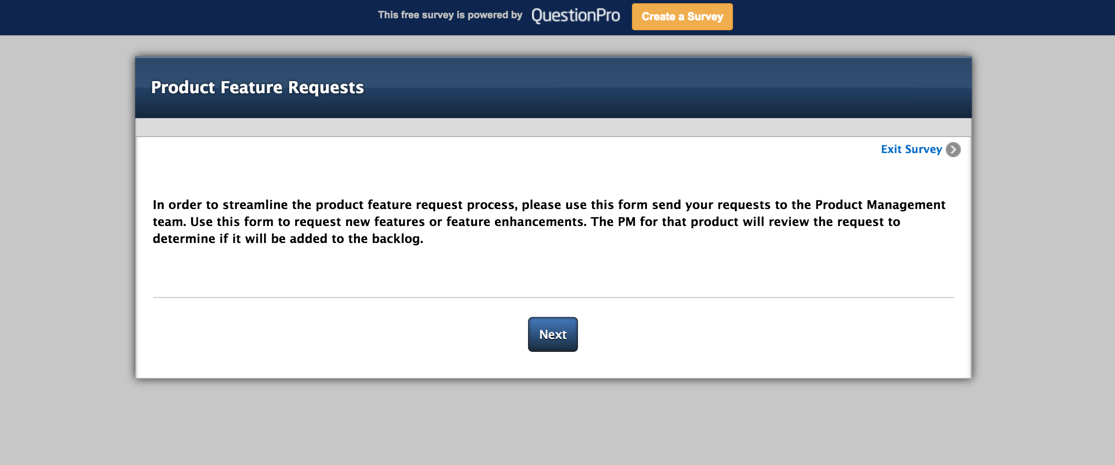 After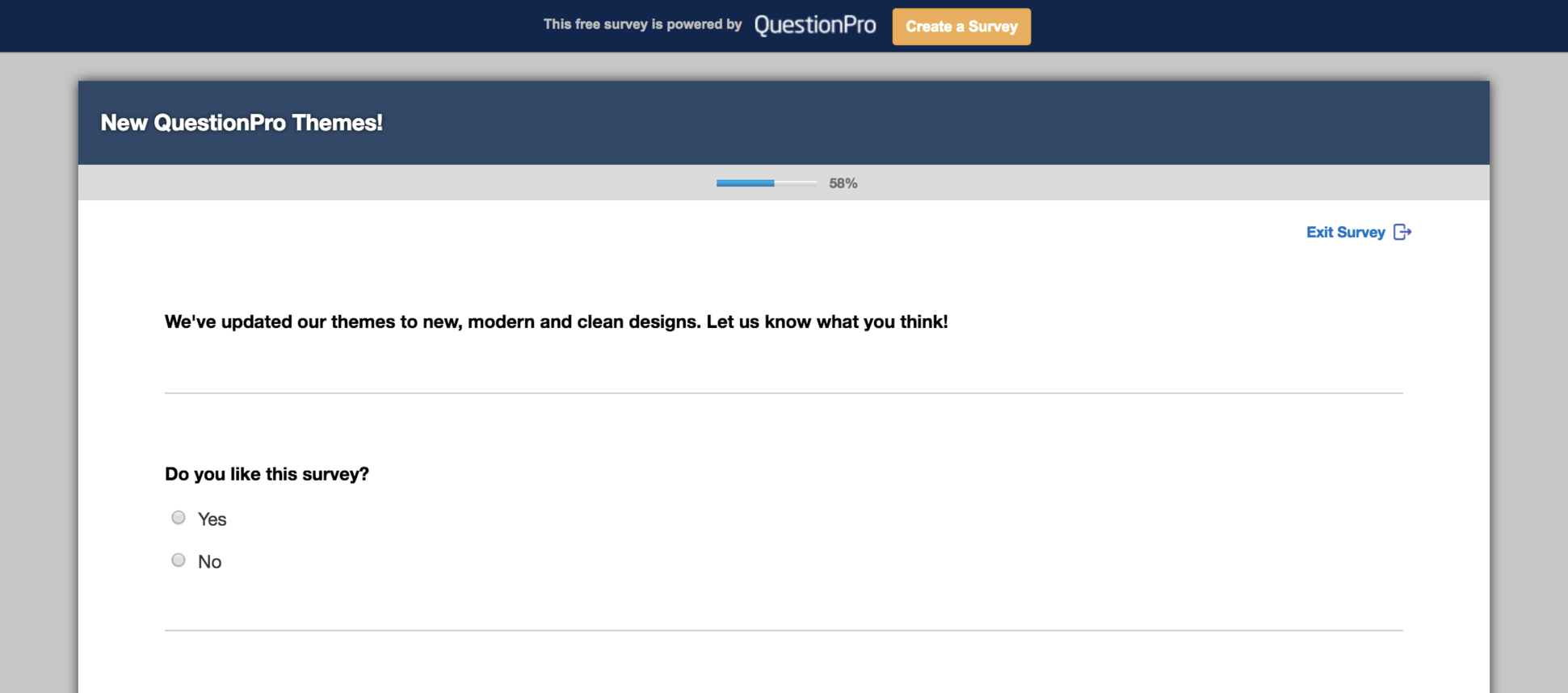 Coming Soon: Full Responsive Survey-Taking Experience
Our updated themes are just a taste of what's to come! Our team is hard at work building a new take-survey experience for all of our QuestionPro users!
The new mobile-first approach to survey design will make it easier and more engaging for your respondents– which lead to increased response rates for you! Including things like simple swipe gestures and auto-progression can increase completion rates up to 19%!
In addition to new mobile-friendly navigation, we're also redesigning all of our questions types to present fully on a mobile phone all the way up to a desktop. So now, no matter where your respondents are taking your survey, they'll experience it in the clearest and most engaging way!
Stay tuned for a sneak peek into the new experience design!