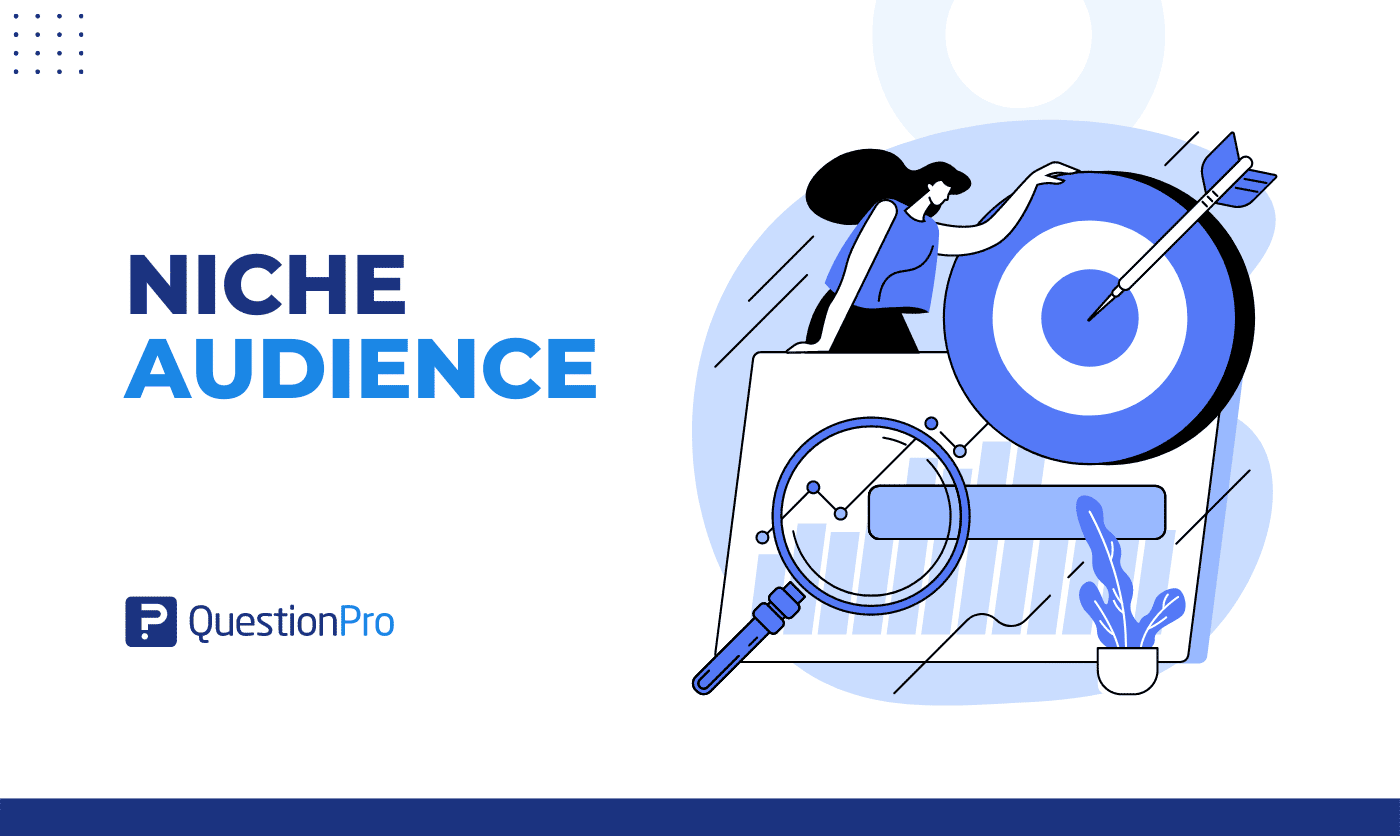 Have you ever wondered why some research projects fail? Have you ever wondered what aspects of the sampling process are key to determining the success of your project? Well, researching can be challenging, especially when we talk about researching niche audiences, because these subgroups of larger audiences often represent an opportunity to gather data with way more accuracy than usual, so let's dive into the steps to do niche audiences properly. 
What is a niche audience?
A significant understanding of research comes from the notion that no matter what your target audience is, you can always be more specific; that specificity increases your possibility of gathering accurate data that will inevitably lead to better insights and better decision-making. 
Is it essential to stay as obsessively specific as possible? Let's take, for example, content creators and social media influencers; the key to their success is to create fidelity in their niche audience, which is a subgroup of a larger audience. Imagine we are trying to do some research on Female University Students in Dallas; a niche audience would be Chess Female Players with a GPA of 3.5. this way, even though you could research with "Female University Students," your data would not be as accurate as if you did your research on "Chess Female Players with a GPA of 3.5." 
To put in simple words, a niche audience is a subgroup from a larger audience that still fits the criteria for your research needs. Subgroup analysis is crucial for tailoring treatments to specific patient groups, optimizing healthcare outcomes.
Niche audience Benefits
In market research catering to a niche audience presents many benefits, one of them being that all the data you will gather will come with a higher level of accuracy since researching a niche audience can be considered top sampling while ruling out the competition since the more specific your research is, you will be better able to satisfy your audience's needs. 
Researching a niche audience also results in lower costs since it's less expensive to recruit and manage a smaller sample size than it is when you're researching a broader audience. This means less money is spent on marketing research in general, which can ultimately translate into increased profits for your company.
Let's go over some examples of niche audiences in research 
How to find the right Niche Audience
Finding your target audience is critical for data accuracy like every research project. If you're launching a sun damage product, you'll want to engage with people who have sun exposure or live near the beach, work in outdoor-related activities, and so on. 
Once you determine what your audience will look like, you must ensure the subjects pass quality control, exploring demographics, lifestyle, the likelihood of the issue completing the survey, interests, etc. You can also use your competitors as a baseline to determine what aspects are being taken into account when sampling.  
Managing all these aspects of research can be difficult, tiring and expensive; that's why we bring Audience by QuestionPro, the most useful tool on the market. Don't forget to check it out here! 
Conclusion
Most research projects have a niche audience. It's just that some don't know it yet.
To reach your target audience and gather accurate data and insights, you must learn how to define your niche audience. At the same time, this can be challenging, don't forget to try Audience by QuestionPro, a tool that not only helps you find the best subjects for your research efforts but will too allow you to manage your data in a presentable, easy-to-interpret way.
In doing so, you will save money, maximize the competition, turn a higher profit, use marketing to inspire and educate your customers, and nurture loyal and returning customers for years to come.
At QuestionPro, we believe that there's no such thing as a wrong question. This is why we've spent the last couple of years building up a panel of millions of survey respondents, giving you access to an ever-expanding universe of people who are ready to share their opinions.
We're serious about our recruitment methods and ongoing maintenance—we want to ensure the integrity of our research panels. That's why we operate on a global scale, providing innovative technology with global integrated solutions that make it easier than ever for you to reach your target audience.
Our real-time panel count and secure login options make it easy for you to get started quickly and easily, so all you have to worry about is getting the answers you need!