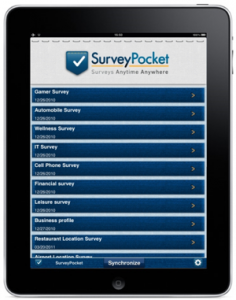 Are you going to a trade show any time soon?  At the risk of having trade show administrators send me nasty emails, I'm going to recommend that you pass on the expensive lead collection system and use your online survey software instead.
You may not have considered using your online survey software before, but when you think about it – that's exactly what it is.
LEARN ABOUT: Lead Generation Survey
How to get started
Create a qualification "survey" – Your first step is to create a lead generation form as an online survey.  Here are a few suggestions that you can use:
Product application (make a list of potential applications to your product)
Service industry (Make a list of industries that your lead might be in)
Number of units that you use in a year (this is good for product companies)
What feature is most important to you and least important to you (Use the Max-Diff question type)
These are just a few suggestions to use.  Overall you want to keep it short and sweet.
One complaint about using a survey as a lead collection tool has been that it takes too long.  This is absolutely true.  But this is where I break away from a lot of folks because I am not into collecting TONS of unqualified leads, I'm more interested in collecting quality leads that we can build long term sales relationships with.
Use your iPad
Every QuestionPro account comes with a free iPad license that you can use to collect leads at your next trade show.  Use the SurveyPocket App on your iPad.  This means that you don't need an internet connection to collect leads – just an iPad.
You can also put the SurveyPocket app on your mobile device – and give your trade show team the ability to collect feedback and build their list while walking the show!
Have you already used your QuestionPro online survey software as a lead collection tool?  Leave a comment and tell us all about it!