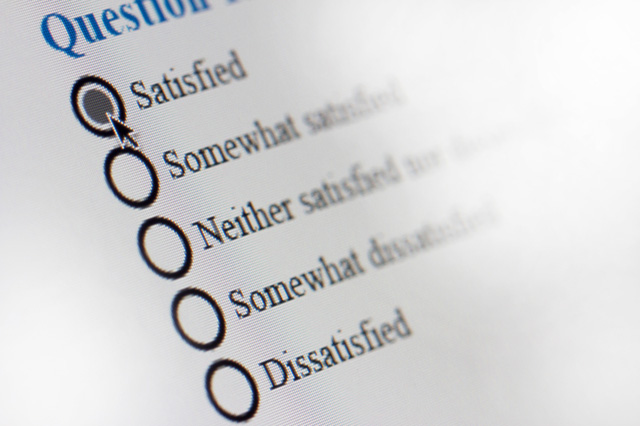 What is the optimal number of Survey Questions I should Use?
If you're considering what number of questions you have to incorporate into your survey, the short answer is the fewer the better.
Keeping your question tally low is pivotal, on the grounds that survey length is a genuine risk for survey creators planning to gather the best, most precise information.
A well composed, few worded questions are normally no issue for respondents to finish. But once a survey begins to get impeded with page after page of, text boxes and questions expressing and radio buttons, respondents either lose the plot and turn out to be excessively disappointed, making it impossible to finish whatever remains of the survey.
When composing an online survey, you need it to be sufficiently long to get the data you require. In any case, if it's too long, you could discourage individuals from taking the survey in any case. Thus, the length of your study should be arranged out precisely.
There isn't one right response for what number of questions your survey ought to contain. Be that as it may, there are a few variables you ought to consider. Here are some of them:
Each Survey should have a single Objective
The ideal way you can get your survey to the ideal length is by having a clear goal ready. In case you're recently attempting to get general data about your business, there are such huge numbers of various questions you would need to inquire.
Before you make your study, make sure you have offered thought to what your targets are. Recognizing what you need to accomplish will keep you centered. This will help avoid pointless or unimportant questions, which could disappoint or disturb your respondents and make them give up your survey before finishing it.
So as opposed to running a survey to see whether clients like your business, pick a more targeted goal. For instance, you could give finding out the most dissatisfying features in your product or service, if your website is user-friendly, or if clients may be interested in the new product offering.
Why should I create this particular Survey?
A car manufacturer needs to grow his present product line to incorporate new features. He has a couple of thoughts of what offerings he could make, like better audio system, seat comfort, fuel efficiency, safety features, so first he needs to ensure his clients are intrigued.
Thus, he chooses to create a survey.
The reason for this survey is to figure out which features existing clients would be most intrigued by observing from his group.
The objective is to recognize which benefit his business ought to create next and, imperatively, where he will be contributing his money and time. He needs to ensure the survey information guides him the correct way!
What Kind of Data Am I Looking For?
While it might appear like good judgment, it's critical to take an additional minute to consider what sort of information you should have the capacity to follow up on your survey information after you have it.
In our car manufacturer case, he is searching for solid feedback from his current clients.
For this situation, he could assemble an exceptionally straightforward survey based on a checkbox question sort requesting that clients select any extra features they would be keen on. (Obviously, he makes sure to incorporate an "Other – Write-In" alternative with the goal that respondents can present their own thoughts thus making it the easiest survey that a business could create.
Yet, it's imaginable that he would need more data, for example, to how likely they will utilize a specific feature on the off chance that he gave it, and what sorts of projects, assuming any, they as of now have at the top of the priority list.
This sort of data may give him more prominent knowledge into what his clients need versus what features they truly require.
To gather this sort of information, it is best to utilize further developed inquiry sorts like content boxes, Likert Scales, and even Drag and Drop Rankings to decide potential ventures, probability of utilizing the new features, and requesting which new features they might want to see disclosed in the first place, second and third.
Don't confuse the respondents
Questions ought not to be deceiving, befuddling, or contain a twofold negative if you need to get great outcomes. Respondents will be more willing to answer honestly in the event that they feel good with what they are being asked.
If you want to optimize the number of questions that you want to ask without creating survey fatigue, just try to simplify the questions.
On the off chance that clients need to peruse and re-read your inquiries since they are muddled or ineffectively worded, that is valuable time squandered. To keep your inquiries clear and to the point, don't utilize confused words, driving inquiries or twofold negatives.
If your respondents have to think too much over a question, or if the question is very complicated, it leads to time wastage, hence, it's always advisable to keep the questions as simple as possible. There are situations when multiple questions fit into the similar format, you could consider grouping them together to facilitate speedy responses.
What's more, if plenty of your inquiries fit into a similar arrangement, you should seriously mull over gathering them together to get the most data in the briefest measure of time. For instance, rather than asking, "Are you happy with the ease of use of our site?" and "Are you happy with our customer benefit alternatives?" you could basically solicit, "Please rate your satisfaction level with the different parts of our service." Then give respondents a few unique angles to rate from most fulfilled to slightest fulfilled. That will enable you to get a similar data without constraining respondents to read through various distinctive questions.
Respondent time is critical
When you have a reasonable goal as a top priority, you have to figure out how to adjust getting the data you require while utilizing the least questions conceivable.
More often than not, you can keep survey to that time-limit with 10 questions or less, particularly in the event that you are utilizing complex questions, (for example, a multiple question type requesting that respondents rate various things in one inquiry) or open-ended content inquiries.
The length of your survey ought to be sufficiently short that it takes the normal client 5 minutes or less to finish. This can be accomplished with around 10 questions or less, more often than not.
When you begin moving into long reviews with bunches of inquiries and more than 10 minute finish times, you might need to consider offering respondents a motivation to remunerate them for their chance. Online gift vouchers are prevalent; however, you can likewise utilize custom prizes or coupons.