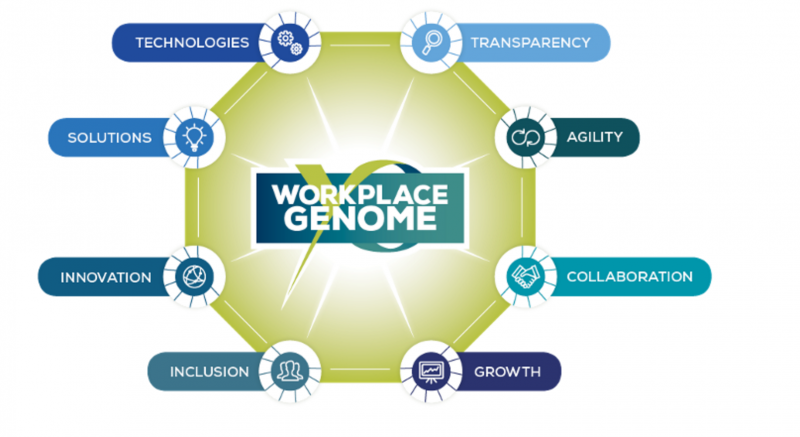 Every modern manager understands that corporate culture or Organizational DNA has a large impact on an employee's productivity and motivation. Money can incentivize action, but next-level passion and attention to detail is motivated more by dedication and loyalty to an organization's mission and team. This is doubly important for organizations like non-profits who have limited cash flow and rely heavily on the corporation of paid employees and invested volunteers.
The Toronto Centre for Community Learning and Development was founded in 1979 with the aim to provide communal education, with a focus on adult literacy. It is a well-established organization with a long history of success. However, in recent years, as the organization's workforce has expanded and become diversified with an influx of millennial hires and volunteers, the work culture has steadily changed. Management needed a framework to understand these changes and diagnose the engagement levels of their employees to ensure each individual team was in sync with the larger organization.
Enter the Workplace Genome. Measure Organizational DNA.
The Toronto Centre for Community Learning and Development deployed an internal survey using QuestionPro Workforce. This internal survey was based off WorkXO's Workplace Genome. The Workplace Genome is a diagnostic survey that enables a company to identify their key differentiators across eight core aspects. Unlike other employee engagement surveys, the Workplace Genome is not focused on giving an automatic positive or negative score to certain attributes. Instead, the Workplace Genome helps companies understand how their employees experience work rather than instantly assume certain styles and traits are "bad". By shifting focus, this enables organizations to have a more open and less combative discussion on company culture and what is your company's Organizational DNA
Management discovered that their organization's overall culture was independent even though they traditionally have been more collaborative. As explained by the executive director, Alfred Jean-Baptiste:
"In a collaborative culture every decision is made by group consensus, from where to install hand towel dispensers to what organizational and departmental goals are to be met.  This culture often makes changes very slowly as employees feel that they should be involved in every decision; This culture does not work well for fast-paced, quick thinkers who like to make their own decisions and work independently. In an independent culture, employees work independently. They take responsibility and exhibit accountability for their own tasks, direct their work and manage the load. This culture does not work well for individuals who need support and a lot of direction. As our staff composition has changed over the years, younger and newer staff align more closely with the independent culture."
Interested in running a Workplace Genome? Reach out to me – karen.chen@questionpro.com. You can also find more information at workxo.questionpro.com.