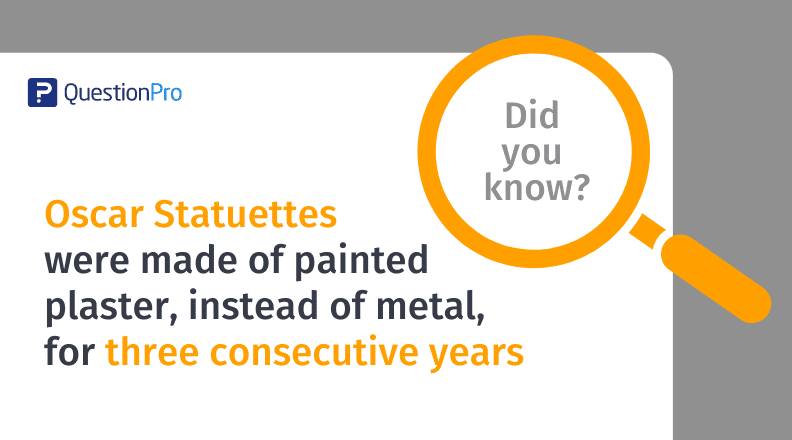 March kicks off what many consider 'Awards Season' this includes over 13 award ceremonies all culminating in the final 94th Academy Awards ceremony, presented by the Academy of Motion Picture Arts and Sciences.
While still broadcast and live-streamed worldwide, 2021 set a record lowest for ratings. Will 2022 be a time of comeback for the Academy Awards? We wanted to ask everyday Americans what they really thought about the upcoming Oscars. This survey was fielded between March 24th and March 28th, 2022 with a sample size of 150, over the age of 18, general population, using QuestionPro InstantAnswers.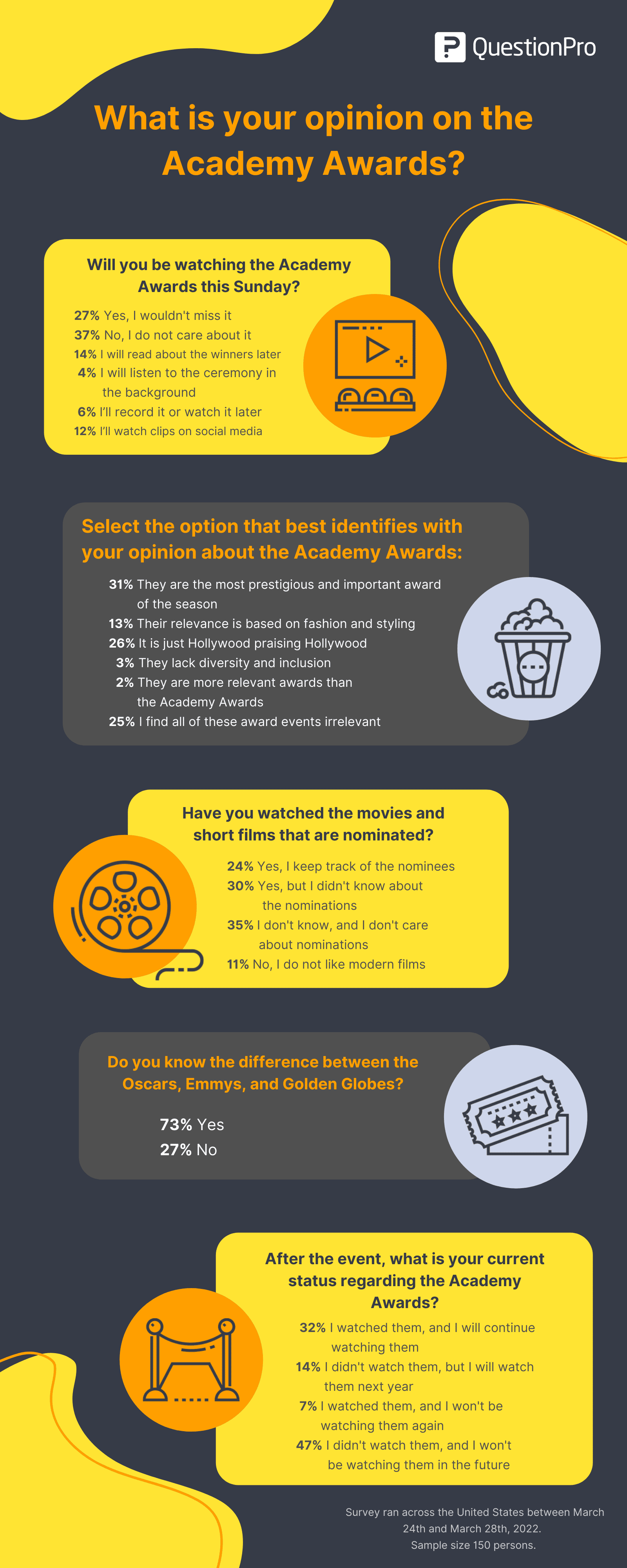 Questions about the Oscars
1. Has the relevance of the Academy Awards diminished through the past few years?
Yes

No

Yes, but it is coming back

They have been irrelevant for quite some time
2. Have you watched the movies and short films that are nominated?
Yes, I keep track of the nominees

Yes, but I didn't know about the nominations

I don't know, and I don't care about nominations

No, I do not like modern films
3. Will you be watching the Academy Awards this Sunday?
Yes, I wouldn't miss it

No, I do not care about it

I will read about the winners later

I will listen to the ceremony in the background

I'll record it or watch it later

I'll watch clips on social media
4. Select the option that best identifies with your opinion about the Academy Awards:

They are the most prestigious and important award of the season

Their relevance is based on fashion and styling

It is just Hollywood praising Hollywood

They lack diversity and inclusion

They are more relevant awards than the Academy Awards

I find all of these award events irrelevant
5. Do you know the difference between the Oscars, Emmys, and Golden Globes?