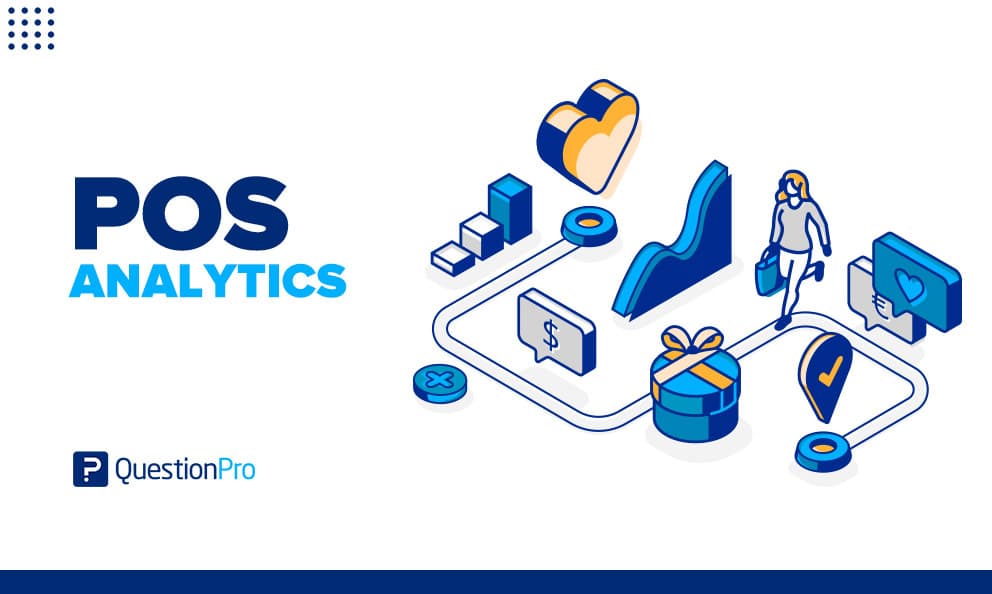 POS Analytics helps you improve the overall customer experience. There are many ways to improve the same. By taking Customer feedback surveys at the end of their shopping, you can offer Loyalty points based on the reviews. This will improve your brand awareness.
What is POS Analytics?
POS Analytics is a software that collects data from every transaction happening at a store. Once the data is collected, you can use the data for multiple purposes. How to best analyze the data? There is when POS Analytics comes into the picture.
It speeds up the exit process a lot. By having a central product portfolio of products, prices, and customers, you can quickly find products, and place orders with customers. The use of a barcode scanner increases the processing speed.
Importance of POS Analytics
Assume you offer gift vouchers to random 10 customers or the best reviewers who take the survey, the winning customers will spread this offer to their contacts. More customers would be eager to take part in this feedback survey which will result in getting more genuine responses and ways to improve the overall process.
POS analytics can also be used to improve product quality as well. Taking ideas from customers on what areas your products need improvement in, will assist your Product team to evolve the products and services according to customer needs.
Features of POS analytics
Invoice: sell, buy, rent, repair. POS system helps in recording transactions that the store has made. Recording immediate sales in the system are very important as the queue in the store grows, so having software that allows users to scan and sell products without wasting time is beneficial for the retail business.
Outstanding inventory management. A cloud-based trading platform allows you to manage your stock in real-time and know the value of your assets over a period of time.
Consistent and customizable reports. The POS system allows the collection of reports on various topics like sales, inventory, accounting, etc. Letting us summarize the company's activities over a given period of time and its growth.
Cloud-based point of sales security. Security is very important to a company, regardless of size, and it is necessary to ensure that the data collected is accessible only to the people who are part of the organization. The security of your POS data analysis will depend largely on the supplier who chooses to use his system. POS vendors have different security measures. Therefore, it all depends on your safety preferences and your level of trust in the seller.
Useful for retail stores. If you have a business venture, you need to be well-organized to survive in the market. That is why the POS system is a complete trading tool. Gather all the necessary information in one place and you can connect to information anywhere if it is cloud-based. With the POS program, stores can have additional functions to increase their revenue. For example, opposite sales, multi-store advertising management, standard network prices, improved reporting, etc. The POS system is appealing to small and medium-sized businesses. It allows savings on companies that want to reduce their costs.
How to use POS data
The Analysis of POS analytics helps in taking a calculated risk for improving the overall experience and also to see what customers think about you. We did a test study at one of the e-stores and below are a few top reviews:

Referring to the comments, we can work on simplifying the check-in process by not forcing the customers to enter contact details.
If you would like to learn more about how to create Surveys for enhancing your customer experience, visit QuestionPro. We always have an answer to your questions.
Conclusion
At last, it helps to improve lifetime value and customer retention. It not only optimizes the checkout process but also lets us offer discounts that benefit us and our customers. We can also run loyalty programs and provide more payment options to our customers. Hereby reducing the losses and managing our employees.
Authors: Vanshika Singh & Ajay More