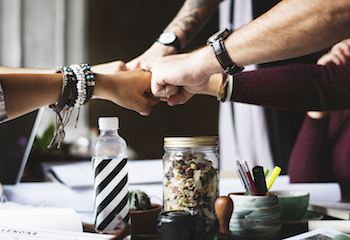 One of the great benefits of having a community is the opportunity to run both quantitative and qualitative research. There are numerous approaches when it comes to qualitative tools with online communities. The wide range of options is what makes online communities a great fit for your research. However, with so many choices what's the best option to use when approaching business problems?
Ray Poynter, from the NEWMR and The Future Place, and I will be discussing this topic and more in an upcoming webinar on Wednesday, 8/23. But for now, let's continue the discussion regarding online communities and qualitative approaches.
Leveraging online communities for research is something that researchers have been doing for the past 10+ years. One of the things that makes online communities one of the fastest growing methodologies is in part due to the wide range of qualitative options. For example, online discussions, smartphone ethnographies, online focus groups, and depth interviews offer qualitative results. The ease of access to members in the community, in most cases the customer, make these qualitative tools even more valuable. But when should they be used? Why should you use one over the other?
Qualitative methodologies can be divided into Synchronous vs. Asynchronous. Synchronous would be those like focus groups or depth interviews. Asynchronous are more like online bulletin board studies and diaries. Basically, is the research being done with groups or is it taking more of solo approach. These are a couple of the factors that need to be taken into account. But there are also many other methodologies that take it beyond the typical 'Discussions' and weave in more of a Smartphone ethnographic approach. In addition, closed looped feedback or collaborative qual are two other paths that a research can take to tackle business problems.
Smartphone ethnography studies, closed looped feedback, and collaborative qual are currently a big part of the online community tool box but what's coming up in the future? Could VR and AR play a role? How about chatbots and automation? For these, you'll have to join us on the webinar.
To find out more about this topic and general best practices for online communities join us on Wednesday, 8/23 at 11 AM PDT. We'll talk about qualitative approaches with online communities, some key best practices, and what's likely coming up in the future for qualitative research with online communities. It'll be a great discussion. You don't want to miss it!
QuestionPro Communities is a purpose-built community insights panel solution. Our feature rich tool set is at your disposal to help you create engaged communities, collect real-time customer insights, and positively impact your business. Contact us today – [email protected] or www.questionpro.com/communities.