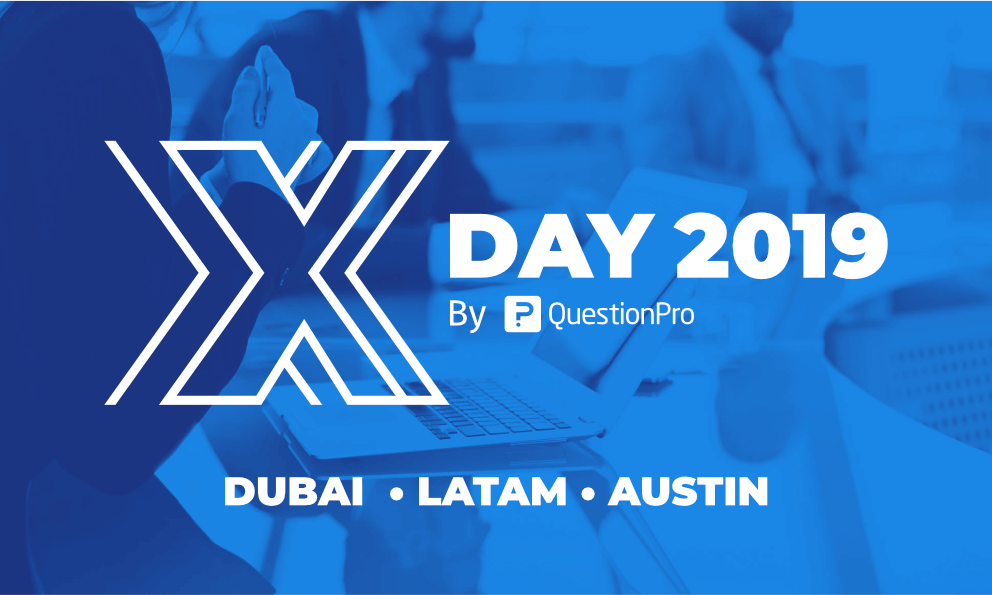 Some exciting news! This fall we will be hosting three live customer events in three different countries. This is a great opportunity to learn and share innovative solutions from industry experts, get hands-on software training, and network with other QuestionPro customers from all around the world.
Austin, Texas, USA: QuestionPro Experience Day 2019
Date: Thursday, November 14th, 2019 9:00 AM – 6:30 PM CST
Location: JW Marriott Austin, Texas
Be part of QuestionPro Experience Day 2019!  Located in beautiful downtown Austin, we are hosting interactive workshops and networking opportunities geared towards experience transformation. Industry experts from Google, Energizer, LinkedIn and more will show you how to harness the power of experiences to transform any organization from the inside out.
Agenda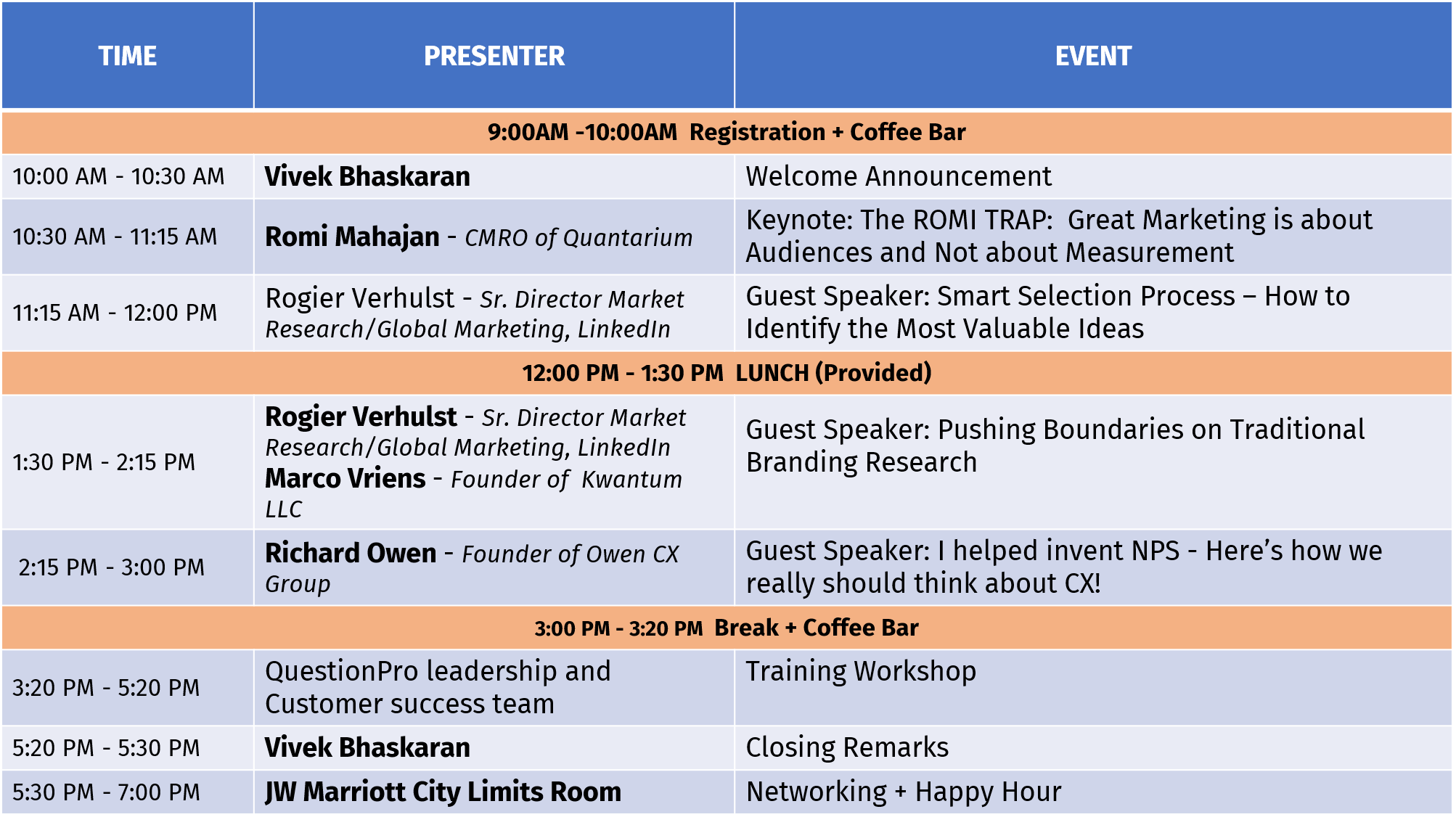 Price: $250 early bird before October 14th, 2019, $400 after
Dubai, UAE: QuestionPro Experience Day 2019
October 3rd 2019: 10:30 AM – 3:00 PM GST
Location: Steigenberger Business Hotel – Business Bay, Dubai, UAE 
Join QuestionPro in this exclusive Invite-only event, as we walk you through Experience Transformation by covering the vectors of Customer Experience (CX), Employee Experience (EX) and Governance Experience (GX). Interact and network with our partners and customers to understand how QuestionPro is helping bring their companies one step closer to experience excellence. 
Agenda:
Experience Health Check – Digital vs Physical Experience

QuestionPro's role in servicing the Experience Vectors – CX, EX, GX, SX, PX

Experience Transformation – How to operationalize data with QuestionPro

Evaluate Return on Investment

How to attain Experience Excellence 
X-Day LATAM | CDMX 2019
Date: November 07,  2019 | 09:00 AM – 3:30 PM CDT
Location: CDMX, México
QuestionPro invites you to X-Day LATAM in Mexico City (CDMX). At this event, you will discover the best insights for customer experience and best practices for market research. Industry experts from Liverpool, Suburbia, and Anderson's Group will present how to leverage experienced management to achieve your business goals. Don't miss the opportunity to learn, share your knowledge and interact with amazing colleagues in the industry. 
Agenda: TBA
Price: $0 for Customers & Partners 
Register today 
We welcome you to any of our global events and are looking forward to your attendance and meeting you in person. If you have any questions or comments about these events, please connect with us and we'll be happy to follow up with you.