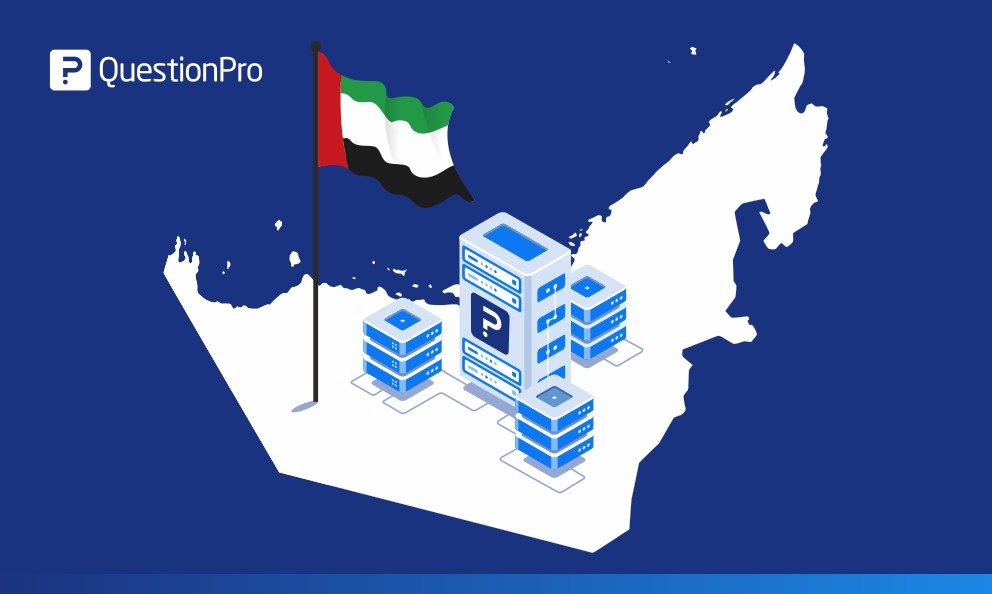 Data center in Dubai, UAE
We are growing significantly in the Middle East region and are pleased to announce the launch of our data center in Dubai that complies with the local data privacy norms and regulations. Our users with a preference for a data center in the Middle East region will now be able to enjoy a faster, secure and overall an awesome experience due to reduced latency. This will also give our clients a range of options on where and how their data is stored.
Secure your data and adhere to the laws of privacy and protection
Is your company collecting customer data and feedback daily? Are you looking for a readily available software infrastructure to help integrate and automate this process? And most importantly, do you require this data to be compliant with the privacy policies of your country and be hosted within your region or on-premise?
Your answer: QuestionPro joins other multinational technology companies in launching their services on locally hosted data centers. 
In this digital age, data has become a company's key asset. Protecting data then is inevitable, but the classification continues to diversify. Personal information like identification details and health information are no longer the only critical measures for data privacy, but almost any form that fuels decisions require constant protection.
QuestionPro is a global research and experience management technology that empowers data collection and transformation into powerful insights. QuestionPro enables dynamic and personalized connections with people by utilizing artificial intelligence and natural language processing to deliver predictive insights. Which means all of this data is critical to a business and its operations and effective measures are taken to secure any form of information.
While QuestionPro complies with all security, privacy and protection requirements we ensure to cover these requirements from a multinational angle:
ISO 27001 Certified
Respondent Anonymity Assurance (RAA assured)
GDPR Compliant
SSAE-16/SOC-2 Audits
Section 508 Compliant
HIPPA Compliant
Data migration
QuestionPro is committed to providing the best customer experience to all its users, using the latest technologies and expertise in market research. We can assist our existing users if they want to migrate to their preferred data center. If you want to learn more about what are the various options for migrating your existing data or have any technical queries, reach out to us at sales-mena@questionpro.com