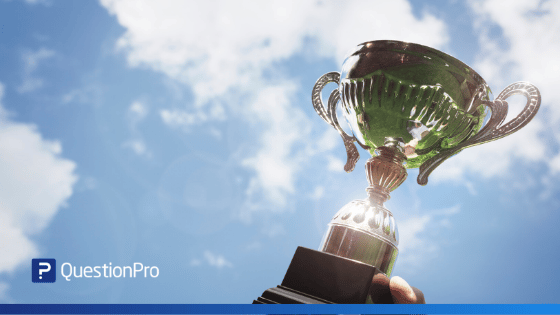 Since 2005 we've been focused on helping you grow your business. For us, the priority has been on our technology with the end goal of helping you, our customers, gather the powerful insights you need to make the change. We are excited to share that out of 3,500 SaaS companies last year, we were in the Latka top 5% in terms of revenue growth rate. Growing from our simple beginnings to over 200 people as of today, we look forward to another 15 years of helping you grow!
This is a clear sign that our product continues to be loved as we work to add features, services, and solutions to scale with our customer's needs. Big thanks to all of you for helping us grow over the past 12 months, landing us a spot in the top 100 fastest growing SaaS companies. 
How did we make it to the Top 100 list?
Without the trust shown by our clients in us that we could not have made it as far as we have. We support the world's biggest brands to conduct research and are customer-obsessed with a focus on technology. With more than a 3.5million users worldwide and over 6 billion questions answered, it's all about researching what's on your mind and finding out what is at the forefront of your customer's minds.
We're a company built with hustle, dreams, and insights. We believe data drives success while research can be interactive, fun, and game-changing. Our team is dedicated to what we do with only one goal in mind – to help you collect meaningful data and make better decisions.
What's coming up in 2020?
We had a tremendous 2019 and are looking forward to an even bigger year in 2020. We launched a very competitive pricing strategy at the beginning of this year and aim to disrupt the free survey software market. This move is intended to help market researchers, organizations, and academic institutions to conduct their surveys at no cost. We now offer the highest number of free survey software features in the world! 
Expanding our research platform to fit the needs of the market with research services, communities, and our research edition survey platform will give any firm or consumer insights department a competitive advantage.