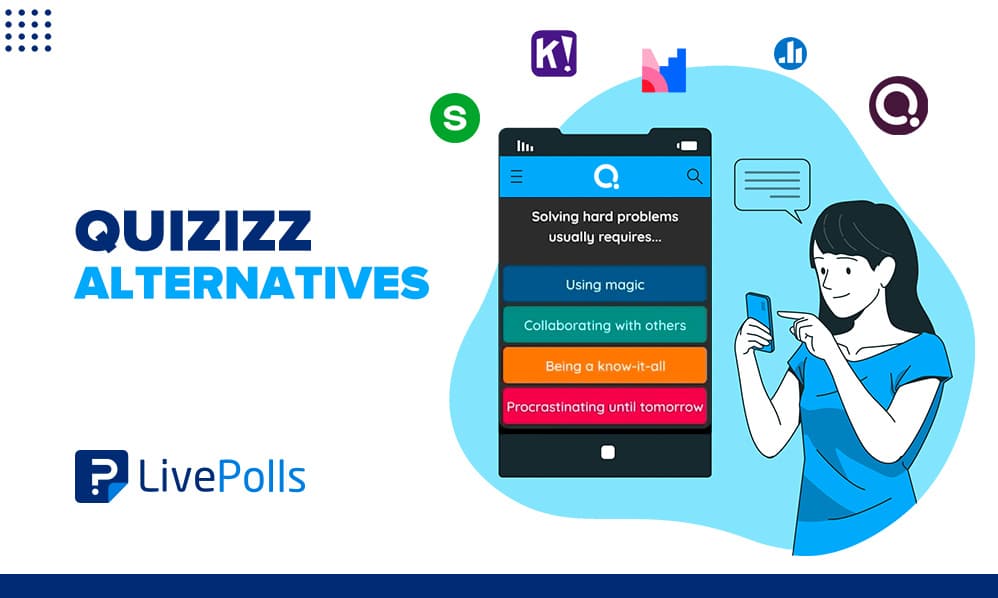 We talked about the best Kahoot! Alternatives in the past. For many, one of the best alternatives is Quizizz; however, the question remains: are there better Quizizz alternatives for interactive learning platforms? Let's find out.
What are Quizizz Alternatives?
Quizizz Alternatives are similar platforms that also allow the creation of quizzes, polls, and presentations. Students or participants usually use their own devices to access them. These platforms focus mainly on the education category.
As Quizizz describes itself as an interactive learning platform, the main competitors should target the academic and education fields. Over 20 million people per month use the platform.
Data shows that the main reason users seek a better alternative is the pricing, as its features have been reported to be overpriced.
Top 15 Best Quizizz Alternatives
To be the best Quizizz Alternative, a platform must provide better resources and features at a best-suited price than the original. Let's review the best-suited alternatives before choosing one.
Top #1 – QuestionPro's LivePolls
LivePolls by QuestionPro is a free, user-friendly online polling tool that lets you conduct quick online quizzes and timed trivia, gather instant feedback, and show the results to participants in real-time. QuestionPro's Livepolls has much more integrations than Quizizz, along with better support, providing live support 24/7 during business hours.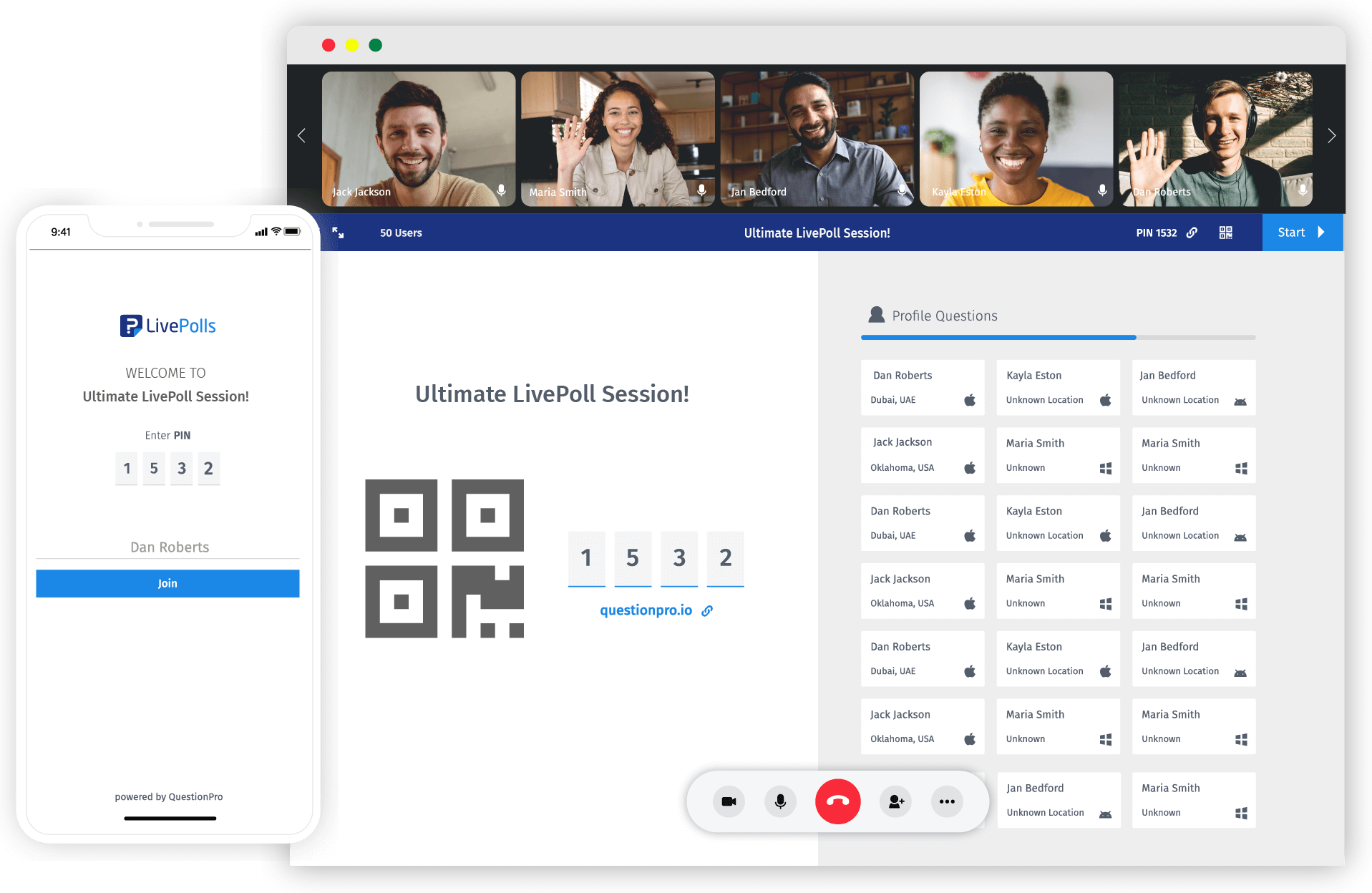 Top #2 – Kahoot!
As one of the most popular platforms for education, Kahoot! is a fair Quizizz alternative.
Users report Kahoot! offers a new learning platform to convert learning into fun experiences. It seems to work for both schools and workplaces, offering a range of features to create questions like polls or discussions. It provides a way to track individual or team results.
Top #3 – Classtime
Teachers mainly use Classtime as an educational tool to gather feedback from students and their learning peace. The platform allows the creation of questions with no registration required to see how it works.
Users report that compared with Quizizz, games are more collaborative and have more tech-enhanced question types.
Top #4 – AhaSlides
AhaSlides is an interactive presentation software that lets audiences vote, ask questions, and play quizzes, which makes it useful for teachers. Most users report that AhaSlides is an excellent alternative to Quizizz.
Top #5 – Mentimeter
Mentimeter is a cloud-based tool that lets teachers engage and interact with their students in real-time. The teacher can pose the questions, and the audience or students can give their input via a mobile phone or an Internet-connected device.
It's a fair alternative to Quizizz.
Top #6 – Wooclap
Simple and intuitive audience responses system. It can help teachers engage their students during a live conference or inside a classroom. It's simple, yet it can be considered a good alternative for Quizizz.
Top #7 – Particify
Particify is an open-source platform for interactive learning. It allows questionnaires, Q&A, and live feedback while staying free. It is made and hosted in Germany, but some users report they find this Quizizz alternative to fit their needs.
Top #8 – ClassQuiz
ClassQuiz is a quiz application like Kahoot!, but open-source, which is very important if it is a product for educational purposes. Teachers can create quizzes and play with them remotely.
Top #9 – ClassPoint
For teachers using PowerPoint, ClassPoint can be one of the most integrated interactive teaching and classroom quiz tools. This makes it a very nice alternative to Quizizz.
Top #10 – Poll Everywhere
Poll Everywhere provides text message voting and audience Q&A straight to PowerPoint slides. It makes it easy to gather live responses in a classroom.
How to Choose the Best Quizizz Alternative
Now that we reviewed the Top 10 best Quizizz alternatives, we can decide what better suits our needs. For better results, we suggest you answer carefully the following questions we prepared so you can make an educated decision.
What activities do I constantly have to do?
What is my budget for learning software?
How many students or audience members will I be attending?
Reviewing the answers, you can better understand what to look for in your learning software to provide your class with the right tools. With LivePolls, you have everything you need to conduct your classes in the best way possible.
In a nutshell, LivePolls engages students in three easy steps:
Questions appear on the student' screens.
Students answer questions.
Everyone gets the results at the same time!
Every tool discussed here has its strengths and nuances. While some cannot work without app downloads, some tools demand you to create presentations from scratch since they lack the import option and more. And it is up to you to choose the proper tool to fit your unique event requirements. With QuestionPro's LivePolls, we provide it and surpass your expectations.
Why don't you just get started right away? Try QuestionPro LivePolls for free. We know you will love it!