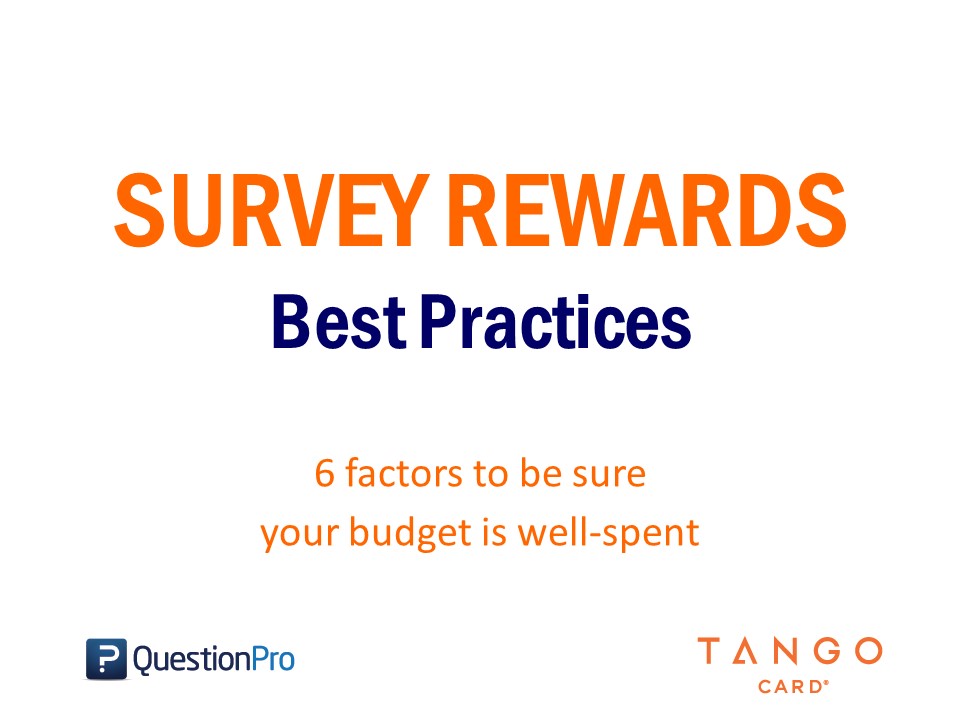 Survey Best Practices: 6 factors to be sure your rewards budget is well-spent
In the quickly evolving world of survey rewards, staying on top of changes can be challenging. QuestionPro and Tango Card have teamed up to provide you with some tips to optimize your rewards budget and maximize your responses.
The rewards best practices list was created when QuestionPro and Tango Card hosted a live webinar which showcased recent and emerging trends for issuing rewards to survey respondents.
To illustrate the type of content included, here are a couple of the tips:
1 of 6: Digital Makes a Difference
Comfort with digital rewards is at an all-time high. People routinely receive e-gift cards from loyalty programs, wellness challenges and survey providers. Beyond comfort, more and more people also prefer the convenience the more format offers.
2 of 6: Speed matters
The sheer value of survey requests has created a much more selective respondent. Their time is valuable-waiting weeks for a survey reward will lose interest and create attrition. Delivery in one business day or less is the new standard.
Ready for full guide? Sign up here to receive the PDF with all 6 steps!