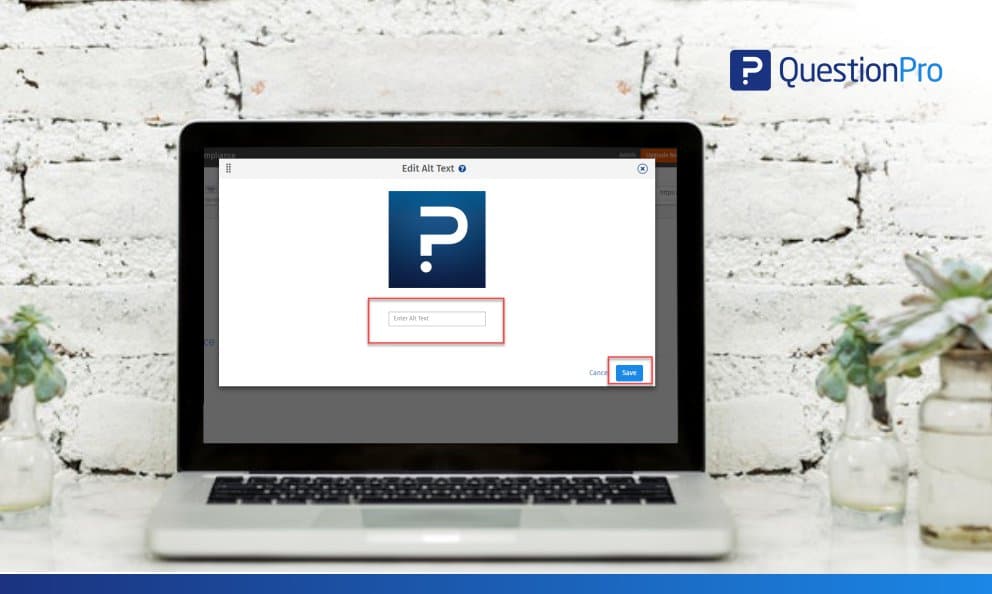 When it comes to reaching the widest respondent audience, QuestionPro has all the tools you need to ensure you can capture insights from your inclusive respondent group.  We have made our surveys Section 508 AND WCAG2 compliant. Section 508 is a United States federal law mandating that all electronic and information technology developed, procured, maintained, or used by the federal government be accessible to people with disabilities.
Often left out of surveys, enabling these compliance settings will give people with disabilities the opportunity to share feedback that can result in changes that benefit them and others alike.
Setting up the surveys compliant with Section 508 or WCAG2 standards
Click on the User Profile icon located on the top right corner of the QuestionPro tool

In the drop-down menu click on Compliance




Under the compliance tab, click on the Accessibility icon

Switch the Section 508 Compliance and move toggle to ON

After this is enabled, then any image content within the survey can be labeled with different names by clicking on the accessibility icon next to the image.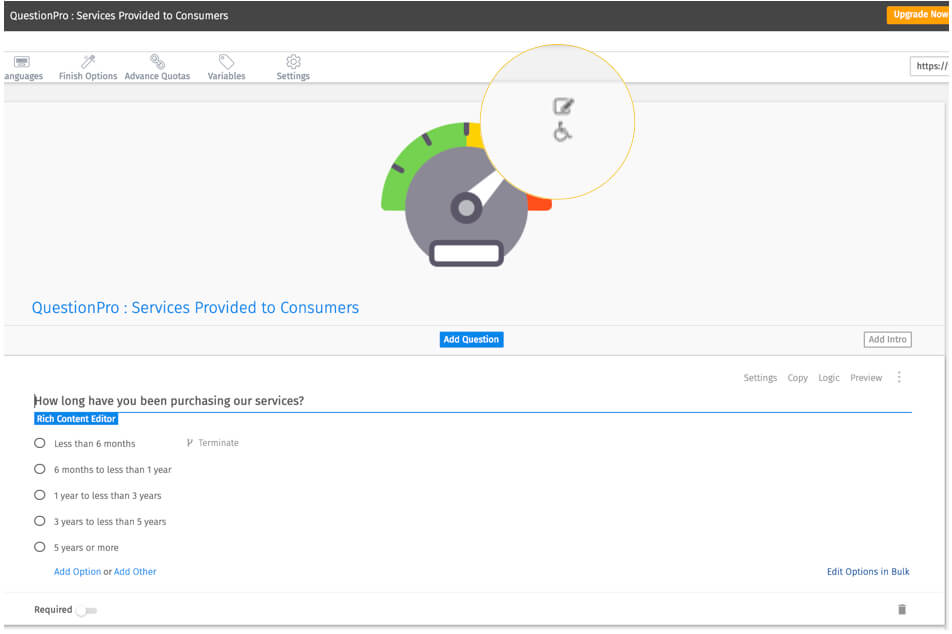 Here you can set up the Alt Text for the image.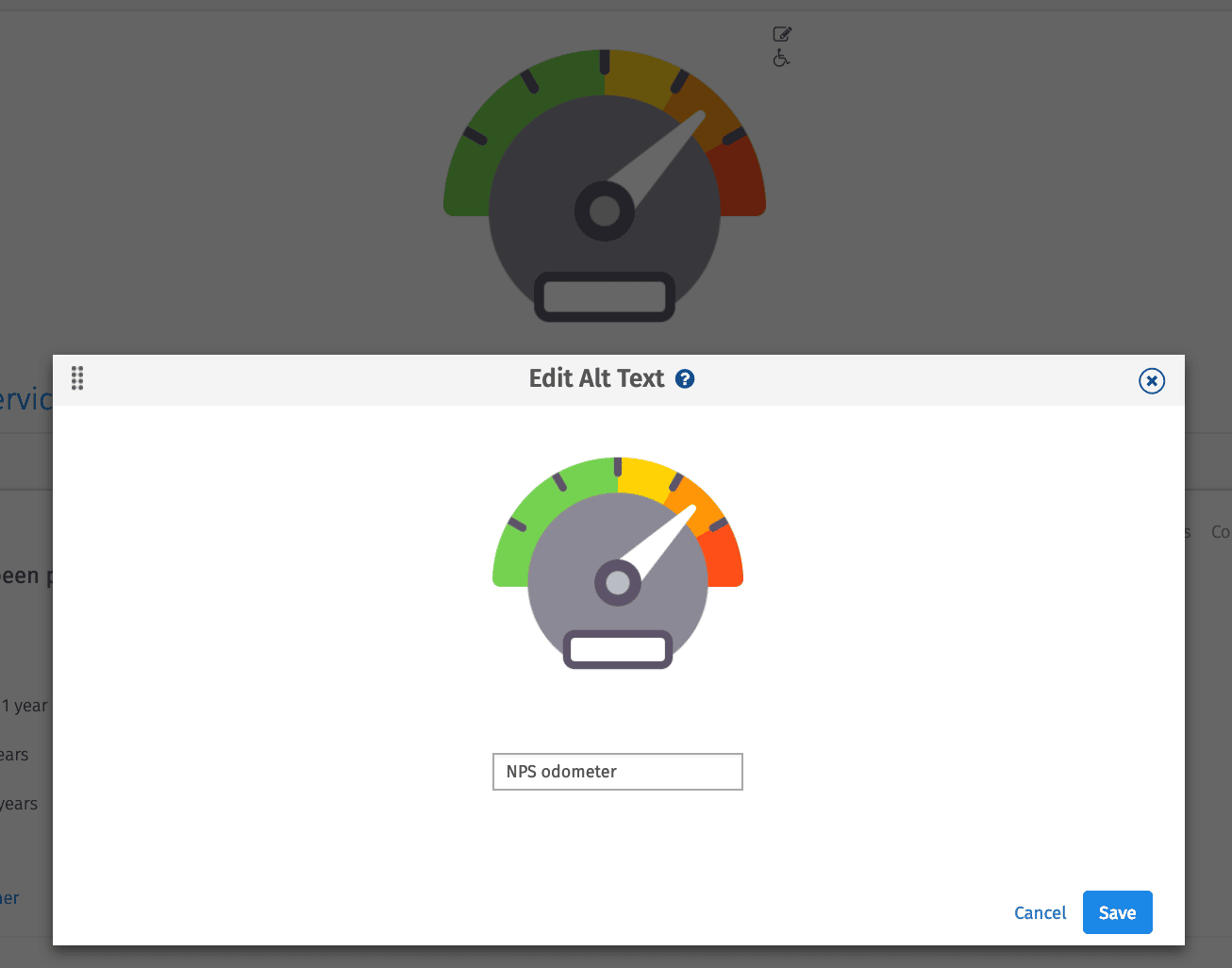 Please note that enabling the 508 Compliance will disable the source option under the rich content editor.
To learn more on how to create accessible-friendly surveys, please contact us and we'll be happy to any further questions you may have.