Need to get feedback on your survey? Try out QuestionPro's new Draft/Collaboration mode, where reviewers can easily leave comments and suggest changes!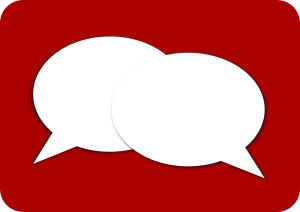 Let's say you're faced with putting together a survey for your organization. You put it together, and you want to get feedback from your stakeholders. But how?
With QuestionPro's new Survey Draft Collaboration feature, gathering feedback on the survey from your stakeholders is easy!
Go to Surveys.
Click on the "Active" link under the Status column.
Select the option for "Draft/Collaborate."
Enter the email addresses of your collaborators.
Click Update Survey Status.
The survey is now locked for anyone who had the live URL, and your collaborators will get an email inviting them to comment on the survey. When you next preview your survey, be prepared to see something like the image below. The header will be changed to "Draft Survey – Collaboration Mode," and the first page will have the notepad page and "Recent Activity" so that you can see comments that were left by your reviewers.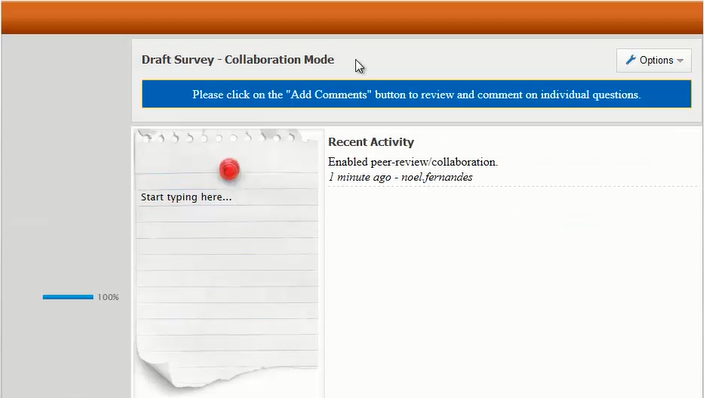 To leave comments for the general survey, all a user needs to do is click Options, then choose Add Comments. They'll see another note pad like the one shown above where they can type their comment, then click Save at the bottom of the screen to save the comment. To add comments to individual questions, click on the "Add Comments" link that will now appear by each question. Changes made to questions by reviewers will be captured in the comments for you to review later.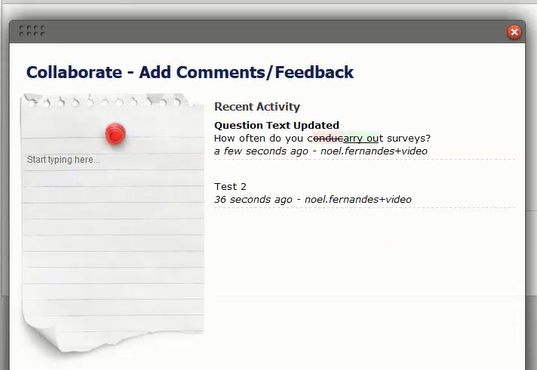 Once you're done gathering feedback and making changes in the Draft/Collaboration mode, you can go back to Surveys, click on the "Draft/Collaboration" under Status, select "Active," and click Update Status to change your survey back to the previous active state. This will remove all of the comments previously gathered, so be sure to have taken action on those comments before you decide to go back to the Active status on your survey.
If you want to learn more, request a one-on-one demo today!