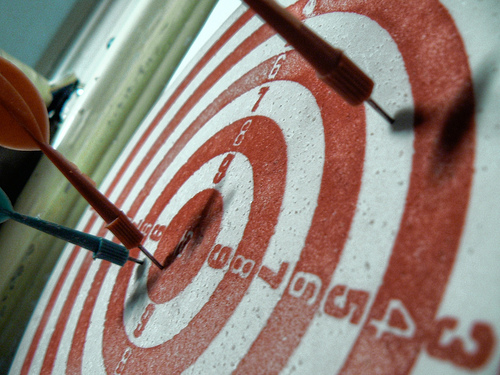 Yes, You're probably doing it wrong
I'm going to go out on a limb and say that if you don't have a flood of customers beating down your door, you simply haven't chosen or focused on just the right target customer.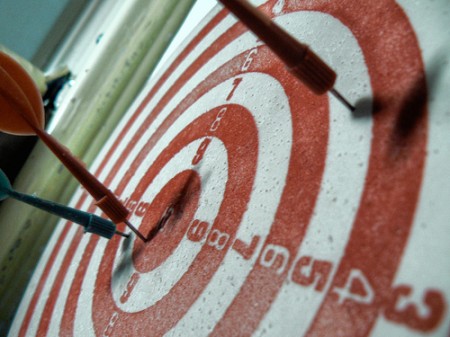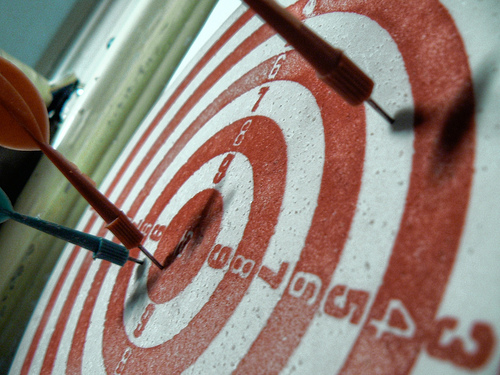 You think that if you focus too much on a single target market, that all of the millions of people will miss out on your wonderful product.  This is just NOT TRUE.  In fact, the complete opposite is true.  I know, that sounds crazy, but that's how the marketing world works.  And here is why.
You see, when you are trying to reach too broad an audience (like everyone or all men or all women) everything about your marketing message and your product or service offer becomes too broad so that you can speak to everyone.  As a result, whenever individual people read it or interact with it — they don't see themselves in your message and as it turns out, you're speaking to no one.
Don't Run Away From Profiling — Embrace It
If you're not sure where to begin with your customer profiling process, start with a list of your favorite customers.  Yes, simply open your database, file cabinet or CRM and pick out your favorite people.
Next, start grouping these people into categories: Gender, age, education, demographics and habits of potential buyers.  If you're still stuck – head over to your local book store and hit the magazine racks.  Then just choose the magazines your ideal customer would most likely read.  This will really help you get inside their heads and understand their demographics.
Another idea is to create an online survey simply asking them some innocuous questions such as; what kind of car do you drive, what magazines do you read, how do you love to spend your free time, what are your favorite kinds of movies — notice how simple and fun these questions are — but they can really tell you a lot about your ideal customer.
In fact, you can even use a lot of what you learned in your marketing messages and campaigns.  For example, if you know that a lot of your target customers like football or even sports in general, you can use a sports theme in your next campaign.
Tools to Find Your Target Customers
Email Mail Marketing Software – Even the simplest email marketing software gives you the ability to create segments based on who opens the emails and what they click on.  My favorite tool is Aweber because it's really affordable and has the best low-cost features for creating segments based on what people open your emails, click on links, geography, etc.  If you add an additional app called AWPro Tools, you'll get even more functionality for a really low price.
QuestionPro Surveys — Of course I have to mention QuestionPro — and the segmenting feature is by far (I think) best of any small business online survey software out there for the price.  Honestly, I don't even thing the QuestionPro people really get how much value they provide for the price point.  So don't tell them.  Of course, you can segment your customers based on how they answer specific questions, that's a given, but you can also segment your customers based on a variety of other variables that you can either upload or search on and create.  Here's an article with a lot more detail about that.
Nimble — This is one of my favorite ways to track exactly who is talking about what that matters to you.  You have the ability to track search terms and follow people having specific conversations.  You can also add these people to your contacts and build conversations around a specific topic.
Finding and Keeping Your Target Customer
I've shared some strategies and tools to find your target customer, but keeping them is up to you.  One sure way to keep those target customers engaged with you and your business is to generate conversations around topics, problems and solutions that they care about.  Use your area of expertise to not only solidify your brand in their hearts and minds, but position your business as the best solution for their problem.
Don't always feel like you have to be selling.  You might think that sharing your expertise for free is a waste, but it goes a long way toward building a solid relationship and educating your target customer on what they can count on you for.  This is what builds your brand and loyalty and makes them choose YOU over any other alternative.