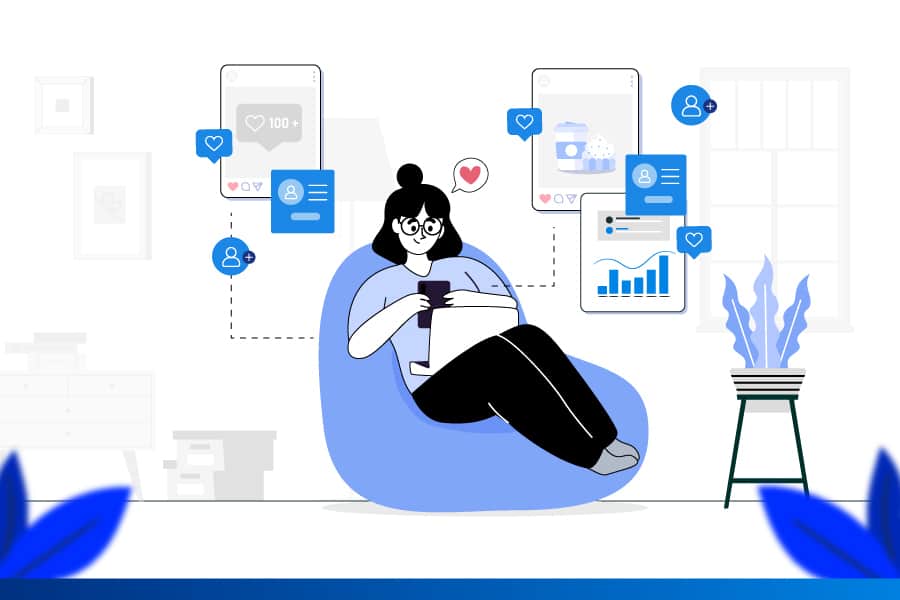 Positive word-of-mouth
I listened in on a recent Word of Mouth Marketing Association (WOMMA) webinar in which John Moore, of Brand Autopsy stated:
Social Media helps small businesses seem big and big businesses act small
Knowing the psychographics of your customers can help you not just act small but be small and have one-to-one level conversations with them.  This is exactly what will ignite positive word of mouth for your business!
According to Forrester Research, 94% of consumers trust word of mouth, and 84% of business buyers say Word of Mouth has the greatest influence over their purchase decisions, far surpassing any form of paid media. Nielsen, the market research firm, recently called Word of Mouth "the world's most powerful sales tool." Social media only amplifies word of mouth.
What information helps big businesses create profitable small talk?
Get to know where they spend time.  It could be with an organization. It could be within an industry-specific association. It could be where they find the latest information for their profession.  Knowing your client's associations will help you understand the current conversations they're participating in and what matters to them.
If you would like to jump in on the conversations, be in the know, and genuinely care what's new for your client's or what's causing the most pain – find out their associations and set up a Google alert to give you updates on the latest information posted to the web.
Now, you can engage your clients about what's on their minds, engage them, and incite action.
If you're interested in Customer Experience topics, we think you might enjoy reading: Weathering the CX storm
Know your client's circle of influence
Do you know who they influence or impact?  It could be students, people they mentor or people they've helped.  Often when you make a difference in the life of someone, they feel such tremendous gratitude.  This gratitude influence them to assist in a way that makes them feel that there's balance between what you received and what you eventually give them.
Know who they are "the best customers" for. If you follow the checkbook, you'll see who your clients directly influence through their livelihood.  This "food chain" can reveal to you who your client's influence.
What a tremendous way to engage in one-to-one conversations that are meaningful and presented in a manner that is comfortable and familiar to them.
Find out:
What they like to read
Where they spend their lunchtime
Are they members of:

Social service organizations
Industry associations
Reunion event or educational
Volunteer organization
Author: Maria Elena Duron | chief buzz officer, speaker and coach focused on helping you move, touch and inspire others to action and speak positively on your behalf at buzz2bucks | word of mouth firm
At QuestionPro, we work on what we believe in. Schedule a demo and discover how to boost customer loyalty and collect valuable consumer insights through our CX survey and analytics management platform.