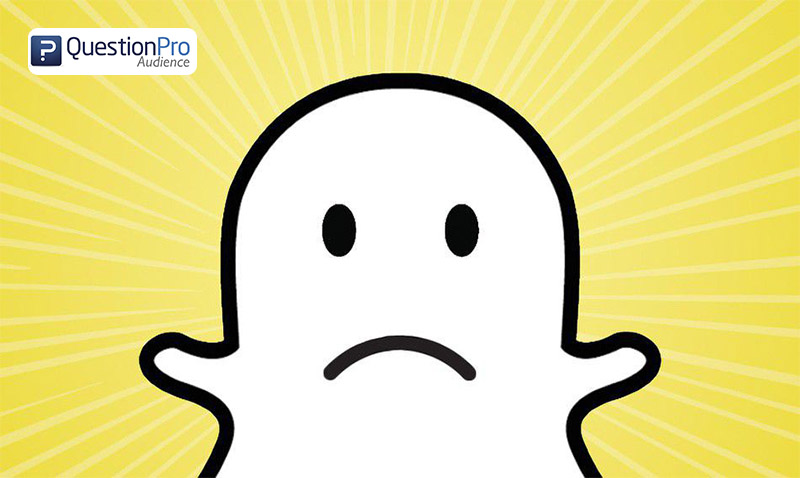 It's safe to say Snapchat probably wishes Kylie Jenner was still under her self-imposed social media hiatus. Last Wednesday, she tweeted to her 24.5 million followers: "sooo does anyone else not open Snapchat anymore? Or is it just me… ugh this is so sad." Shares of Snapchat's parent company, Snap Inc., sank 6.1% on Thursday, costing Snap $1.3 billion (yes, billion) in market value. Can the social media platform bounce back, or are users done with it?
When Snapchat initially came on the social media scene, it was a way to send photos or videos, which after being viewed or played once, disappeared. Since then, it has changed immensely; it now lets you replay snaps an unlimited number of times, screenshot images if you want to save them, and save your own snaps to the Memories section of your account.
To say this recent redesign has users upset is an understatement. 1.2 million people have signed a Change.org petition asking Snapchat to revert to the old version. Common complaints are difficulty finding friends and rewatching Stories, and the Discover page, which has been replaced with featured and sponsored content. One reason why Jenner may be unhappy with the update is because it implements an algorithm to create a division between content from friends and content from publishers and celebrities, leading fewer people to see her posts. Evan Spiegel, CEO of Snap, Inc., responded to the backlash saying, "…one of the complaints we got was, 'Wow, I used to feel like this celebrity was my friend and now they don't feel like my friend anymore.' And we're like, 'Exactly. They're not your friend!' …"
Snapchat isn't the first social media company to upset users. When Instagram changed its logo two years ago from the classic polaroid-inspired icon to its current prismatic, abstract logo, it was largely panned by users and critics alike. Facebook encountered similar backlash when they unveiled the News Feed, leading CEO Mark Zuckerberg to draft a blog post titled "Calm Down. Breathe. We Hear You."  
Despite the complaints, the re-design's rollout lead to a surge in the U.S. app store charts. It went from No. 7 to No. 2 in the days after the re-design's debut. Snapchat is making a big bet that users want to hear more from their friends than celebrities or brands (an algorithm both Facebook and Instagram have incorporated as well). And it will be interesting to see if the gamble pays off.
QuestionPro Audience provides our clients with access to more than 20 million active consumer respondents, who are pre-screened and qualified candidates for high-quality data collection. With industry knowledge, innovative tools, and purchasing power, QuestionPro Audience always meets the rigorous demands of our clients. By implementing various recruitment methodologies, we make sure to provide the right kinds of respondents for your research.