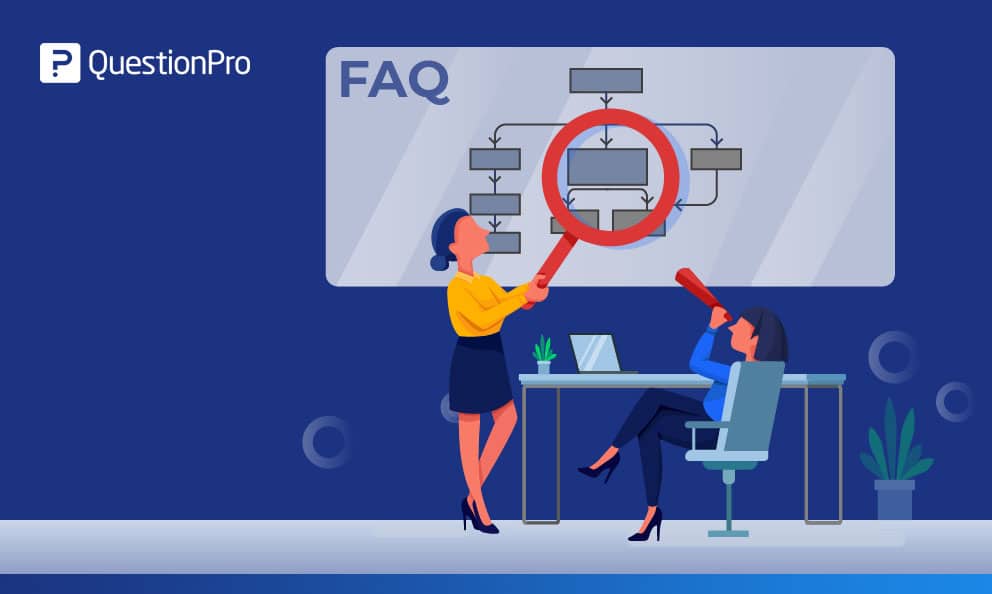 On February 1st, QuestionPro updated its survey logic tools. We've made it easier to support complex survey logic requirements from our customers. The goal is to empower survey creators by removing criteria limitations and offering additional comparison operators to customize the survey workflow. See what's new and read the answers to the most asked questions we've gotten from customers below.
New logic enhancements
UX-UI improvements – easier and faster to use

Branch to unlimited different questions

Unlimited criteria condition 

Edit and reuse existing criteria
New logic features
Logic-based on the number of selected for multi-select questions

Logic-based on questions not answered & logic based on questions not displayed

New comparison operators and supported logic options

Update custom variables without requiring branching logic or page break

An extended list of comparison operators: 

is

is not

contains

does not contain

starts with

ends with

is greater than

is greater than or equal

is less than

is less than or equal

is blank

is not blank

is displayed (Question)

is not displayed

selected N options
Logic update FAQs
Here are the top seven questions regarding the logic update:
What will happen to my survey logic in my existing surveys?

It is still there! Existing logic is ready for you to review and update if needed. Nothing has disappeared and will work as usual.

What if I need to update an existing survey's logic?

You can update the existing logic within a survey. The way you update it will change with the new UI.

Can I copy the surveys with logic and reuse it for a different project?

Yes, you can copy the survey with logic intact. In the past, logic had to be rebuilt. However, like with any good quality control protocol, you will want to extensively test the copied survey before launching your next survey project.

I just took over a survey project and need to see what logic is included. Where can I access this to review?

If you are taking over a survey project and would like to familiarize yourself with the logic applied, then use the 'Tools' button on the top right hand of the workspace to change the view to 'compact view' to see the entire workflow on one page. Within the tools, you can also manage and logic criteria, view a logic flow chart, test for broken logic, and randomize blocks of your survey.

Can I apply more than one kind of logic to a question?

It depends on the survey question and the type of logic that you apply to the survey. For example, It is possible to apply show/hide questions with show/hide answers with extensive logic criteria. A good rule of thumb is that there are more survey logic capabilities with basic question types than with advanced questions. However, we do support extensive logic options on matrix tables, NPS questions, and more. The best thing is to test the question templates and determine if you may need to use a different one to achieve your goals. 

How can I test my logic to make sure it works properly?

There are three ways to test the logic in your survey. Two of them are manual and one of them is automated.

Question preview – Preview the question where you have applied the criteria or survey logic. Located within the question template.

Preview survey – Located at the top right hand of the workspace.

Access Tools > click on 'Validate branching logic.' It checks all of the logic and identifies any question coding issues.

Do you have help files or resources to follow along?

Absolutely! If you are not familiar with our newly revamped help center, you can access it here. This includes all updated help files for you to follow along for any kind of logic type we offer.

If you are looking for more hands-on live training, we offer live training every first Monday of the month. Every 2nd week, we dedicate 45 minutes to go over survey logic in detail and answer audience questions. We also cover many different topics each month. Check out what's coming up next and sign up for training.

And if you need help right away, we are here for you 24/7 via email and chat. If you have a decided customer success manager, you can coordinate a customized logic training session with them.