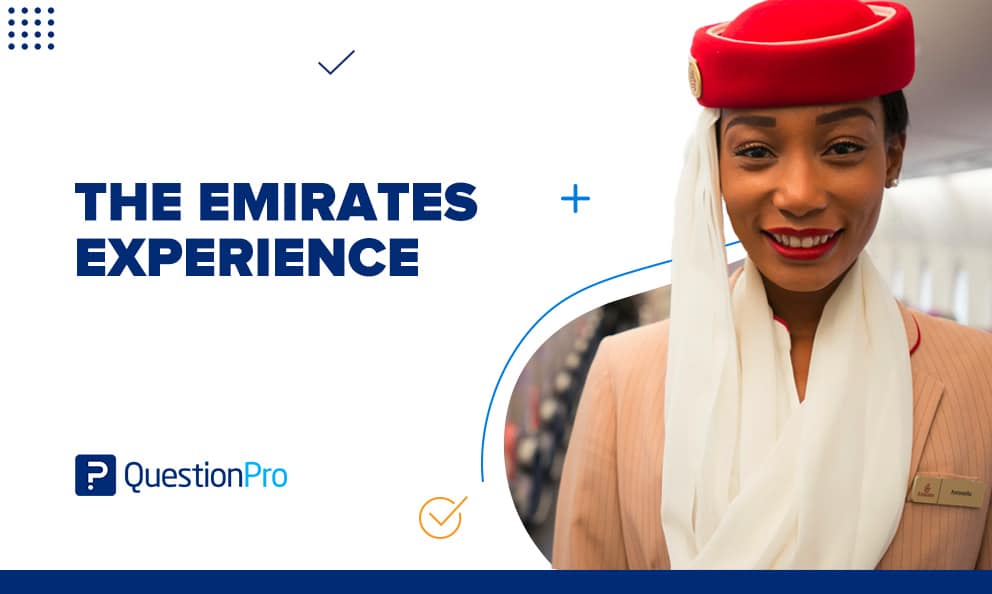 Being recognized as one of the world's best airlines is not an easy feat to achieve. However, some companies demonstrate that it is possible by placing their passengers at the heart of their strategy. That's right; we're talking about the Qatar Airlines Passenger Journey Map.
This airline has shown that breaking the standards and constantly seeking new experiences is a highly profitable and effective strategy. This article will analyze some of these initiatives and how they deliver a delightful experience at every point of their passenger journey map.
Passenger Journey Map: A powerful tool to understand customer satisfaction.
A passenger journey map is a visual representation that outlines the entire travel experience of a passenger, from the moment they begin planning their trip until they reach their destination.
It provides a comprehensive overview of the various touchpoints and interactions that a passenger may have with an airline or any other mode of transportation throughout their journey.
Usually, this map is very similar to the customer journey used in different industries. It reflects all the stages a passenger goes through while traveling, from planning through the travel experience itself to what happens after the journey.
To better understand this concept, we have created an example based on the actions and initiatives implemented by Qatar Airlines, one of the best airlines and a company known for constantly pursuing actions that guarantee a pleasant experience for its users.
Qatar Airlines Passenger Journey Map Example
To create this example, we have taken some of the most common touchpoints and the actions and initiatives promoted by the airline through its media center and communications.
Stage 01: AWARENESS
| | | | |
| --- | --- | --- | --- |
| Touchpoint | Activity | Pain Point | Solution |
| Social Media Advertising | Customers come across Qatar ads on social media platforms. | Provide eye-catching visuals and concise messages to highlight Qatar's key offerings. | Provide eye-catching visuals and concise messages to highlight Qatar' key offerings. |
| Influencer Endorsements | Customers see travel influencers recommending Qatar. | Uncertainty about the credibility of influencers' reviews. | Collaborate with reputable influencers and encourage transparency in their reviews. |
| Airport Billboards | Limited knowledge about Qatar's services and routes. | Customers read travel blogs featuring Qatar's experiences. | Showcase unique features like luxury cabins and amenities on the billboards. |
| Online Travel Blogs | Customers notice Qatar's billboards at airports. | Desire for unbiased opinions and authentic experiences. | Partner with travel bloggers known for honest and detailed reviews. |
Table 02: CONSIDERATION
| | | | |
| --- | --- | --- | --- |
| Touchpoint | Activity | Pain Point | Solution |
| Website and App | Train travel agents about Qatar's unique selling points and advantages. | Difficulty finding the most suitable flight options. | Implement a user-friendly interface with efficient search filters. |
| Customer Reviews | Customers check reviews from past Qatar passengers. | Concerns about potential travel issues. | Address negative reviews with prompt responses and service recovery efforts. |
| Price Comparison Websites | Customers explore Qatar's website and app for flight options. | Apprehension about flight cost and value for money. | Offer price-matching guarantees and highlight added benefits of flying with Qatar. |
| Travel Agencies | Customers seek assistance from travel agencies for booking. | Confusion due to multiple airline options. | Train travel agents about Qatar' unique selling points and advantages. |
| Exclusive Lounge Space | Customers compare Qatar's fares with other airlines. | Lack of awareness about premium customer benefits. | Promote the luxurious amenities and services available in the premium lounge. |
Stage 03: CONVERSION
| | | | |
| --- | --- | --- | --- |
| Touchpoint | Activity | Pain Point | Solution |
| Personalized Offers | Customers receive tailored promotions from Qatar. | Overwhelmed by irrelevant marketing materials. | Use data analytics to send personalized offers based on customer preferences. |
| Seamless Booking Process | Customers book Qatar flights with ease. | Complicated and time-consuming booking process. | Simplify the booking steps and offer a seamless online experience. |
| Multi-language Support | Customers get assistance in their preferred language. | Communication barriers with customer support. | Provide multilingual support through trained representatives. |
| Convenient Payment Options | Customers have various payment methods for booking. | Limited payment options causing inconvenience. | Accept a wide range of payment methods. |
| Premium Foods and Wines | Limited payment options cause inconvenience. | Lack of awareness about the high-quality dining options onboard. | Highlight the gourmet dining experience as part of the flight journey. |
Stage 04: LOYALTY
| | | | |
| --- | --- | --- | --- |
| Touchpoint | Activity | Pain Point | Solution |
| Qatar Skywards Program | Customers enroll and engage in the Skywards program. | Perceived lack of rewards and benefits. | Enhance loyalty program perks and introduce tier-based rewards. |
| Personalized Recommendations | Customers receive personalized travel suggestions. | Lack of relevant travel options. | Utilize data analytics to recommend travel destinations tailored to customer preferences. |
| Special Event Invitations | Customers attend exclusive Qatar events. | Feeling excluded from unique experiences. | Increase event accessibility to loyal customers and broaden invitations. |
| Milestone Celebrations | Qatar celebrates customer milestones. | Unrecognized loyalty and dedication. | Acknowledge customer achievements with personalized rewards and messages. |
Stage 05: ADVOCACY
| | | | |
| --- | --- | --- | --- |
| Touchpoint | Activity | Pain Point | Solution |
| Social Media Engagement | Customers share their Qatar experiences on social media. | Lack of incentives to share their stories. | Launch contests or giveaways to encourage customers to share their experiences. |
| Referral Program | Customers refer friends and family to Qatar. | No motivation to refer others to the airline. | Introduce a referral program with enticing rewards for successful referrals. |
| Community Involvement | Qatar participates in community projects. | Disconnection with the local community. | Collaborate with local organizations to engage in meaningful community initiatives. |
Some notable actions by Qatar Airlines to provide a great experience to its passengers.
Qatar Airlines has created a series of programs and initiatives whose main objective is to delight its users. These programs are significant benchmarks and can inspire anyone seeking to provide exceptional experiences to their users.
Some of the most outstanding initiatives are:
Meal Preordering Service
Qatar has introduced the initiative for meal preordering, offering customers the option to preselect their hot main meal anytime between 14 days and 24 hours before their flight. This service ensures passengers always get their preferred meal choice and helps minimize food wastage.
Premium Food and Beverages
One of the great distinguishing features of this airline is the option to access exclusive high-quality services, and the food and beverages are no exception. Qatar is always searching for novel menus and attractive beverage options to ensure its passengers find flavors they enjoy and have a pleasant experience.
Free Wi-Fi Connectivity Onboard
Similar to many airlines, Qatar offers its passengers various connectivity options, but what sets this airline apart is that it allows connecting to Wi-Fi completely free of charge. Passengers must register for their Qatar loyalty program to access this benefit.
Qatar Skywards
Qatar' loyalty program is one of the most recognized in the industry. It allows you to accumulate and spend miles on flights, upgrades, extra services, and insurance. These miles are valid for up to three years, allowing passengers to collect them over time and access better benefits.
Start improving your Passenger Experience now!
From single surveys to comprehensive customer experience and employee satisfaction research, QuestionPro empowers you to collect valuable insights and make informed decisions thanks to our solutions.
A great example of this is our NPS+ feature. You can measure your customers' Net Promoter Score and delve deeper into their feedback with just one click. Understanding the root cause behind their ratings allows you to address issues promptly, leading to enhanced operational solutions and a seamless travel experience for your visitors.
With user-friendly QuestionPro surveys, you can effortlessly collect instant feedback and respond in real-time, bridging experience gaps and ensuring guests enjoy unforgettable moments throughout their Airlines Passenger Journey.
QuestionPro SuiteCX is an ideal tool for creating your passenger journey maps in a simple way, thanks to its various templates and functions. With just a few clicks, you can gather your information and design a visual representation of your passengers' and users' entire journey.
If you're interested in delving into the perception of your passengers or users, QuestionPro offers a wide range of tools and services to help you achieve that. Contact us now; our advisors will help you in your next great project.