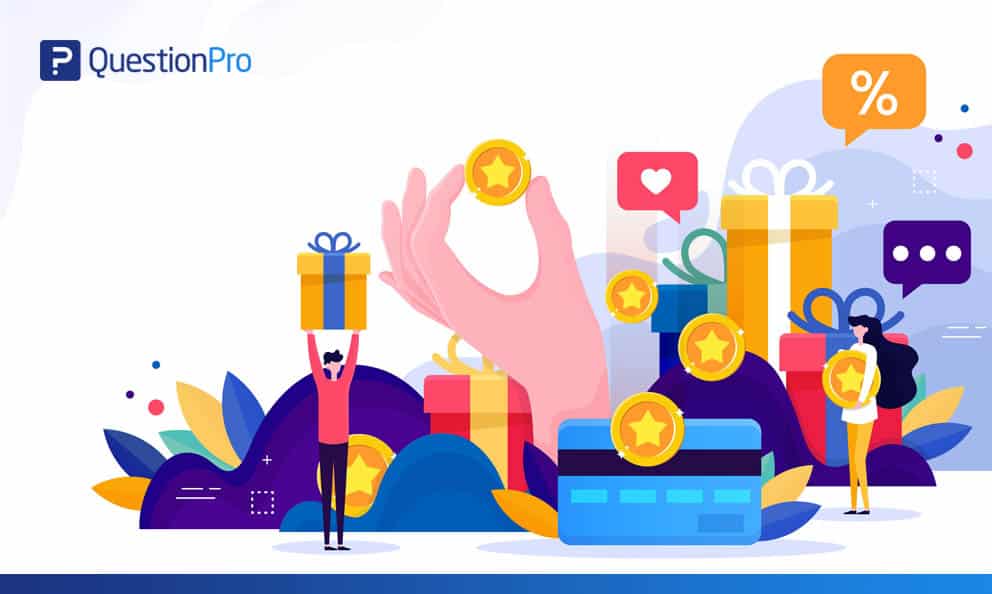 The best customer is the loyal customer. When your clients love your brand, they will let the world know. After all, that's how brand ambassadors are born. But the path to loyalty doesn't happen by chance; it happens with the design and execution of great loyalty programs.
Loyalty programs have become a key tool to face competition and deal with consumer volatility. To be effective, your loyalty program must be backed by a strategy.
Successful customer loyalty strategies require loyalty programs, but above all, customer knowledge.
What are loyalty programs?
Loyalty programs are those in which companies offer consumers certain incentives such as vouchers to redeem when they make a purchase, points, sample items, etc.
Depending on the program, these units can be obtained from an independent product, from products in the same chain or from several participating products. They allow the consumer to redeem these units for rewards, such as free goods or services or discounts.
Importance of creating loyalty programs
Research shows that a loyal customer brings in 10 times more than a new customer. So loyalty programs help you identify your best customers and follow up on their purchases. This way you can provide a better customer experience.
For example, if you decide to use loyalty cards, you can recognize the customer and follow their purchase behavior, you will have their profile data, which will allow you to give them personalized attention and earn their loyalty and trust.
Customer loyalty is a source of growth for companies, and this obviously depends on the degree of satisfaction achieved. A consumer satisfied with your product and service, and with the relationship with your company will be more likely to recommend you.
This is a strong point for your sales strategy because it is estimated that the probability of converting a prospect is multiplied by 4 when it is the result of a customer recommendation.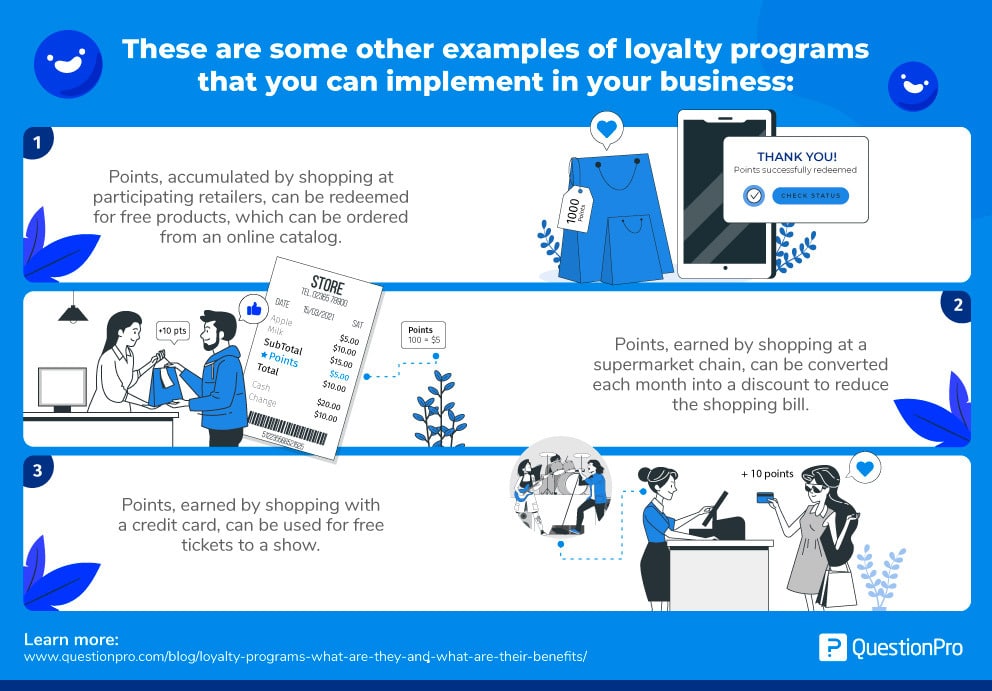 How to create a loyalty program
Offering your customers rewards, recognition and engagement based on their customer satisfaction will earn their loyalty.
A customer loyalty program provides exclusive offers, services, content and benefits to your customers and thus reduces churn. Here are the steps you should follow to build loyalty programs:
Study your current customers. Answer these questions about your customers: How long have they been your customers?; do they pay on time?; are they satisfied?; what do they buy most regularly?, etc.
Design your loyalty program. But first assess customer satisfaction levels through techniques such as surveys, interviews and tracking customer feedback. Identify employees who excel in customer service and want to participate in the program.
Set goals and measure them: Set program goals from the beginning so you know how to act and when to get results based on customer buying behavior.
Establish a budget: If you want to manage customer retention and create strategies for new customer development, you must have a budget.
Determine which customers to target: Classify your customers, create profiles according to your needs. You can classify them according to purchase volume, speed of payment, historical loyalty or the type of products they buy or services they use.
Choose tactics that encourage customer loyalty: Don't just look for those related to purchases, but also those that foster a relationship with your consumers.
Examples of programs in companies
The loyalty program can also be a vector of the brand by carrying its values, its image. This is the case, for example, of the NESPRESSO program, which enhances the coffee tasting experience by offering events around the tasting: workshops, cultural and gastronomic events.
These are some other examples of loyalty programs that you can implement in your business:
Points, accumulated by shopping at participating retailers, can be redeemed for free products, which can be ordered from an online catalog.

Points, earned by shopping at a supermarket chain, can be converted each month into a discount to reduce the shopping bill.

Points, earned by shopping with a credit card, can be used for free tickets to a show.
Creating successful loyalty programs can be difficult, but asking for the right information, creating simple and consistent offers and offering exclusive deals to targeted consumer groups will put you ahead of the competition and give you great results.
If you want to create the best programs you must get to know your customers better and solicit new ideas from them through constant feedback. This is where QuestionPro can help you.
Request a demo of our survey software and get to know all its features.