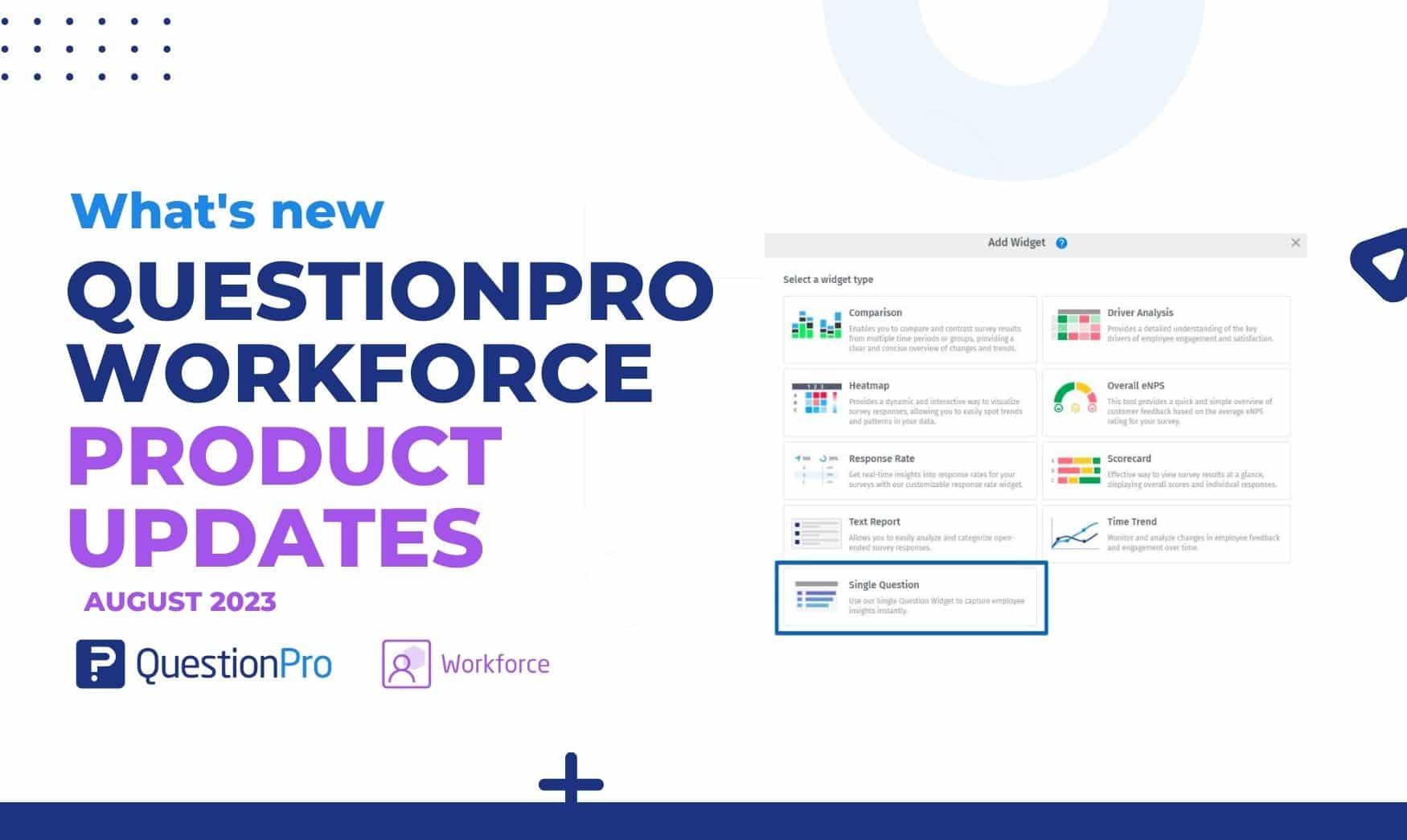 In our most recent updates to the QuestionPro Workforce platform, we've introduced a range of exciting features and enhancements tailored to elevate your employee experience management. In this article, we will walk you through the important changes and tools that are ready to help you make data-driven decisions and improve the overall user experience.
Let's explore the significant features and improvements that were implemented in August 2023:
Track Email Delivery Status:
Users can now track email delivery status, including information on sent, bounced, or denied emails. This feature equips you with vital data for optimizing your communication strategies.
HRBP – View Only Access:
Administrators can now configure permissions at the edit/view level in HRBP access settings, ensuring that sensitive information remains secure while providing appropriate access to HR business partners.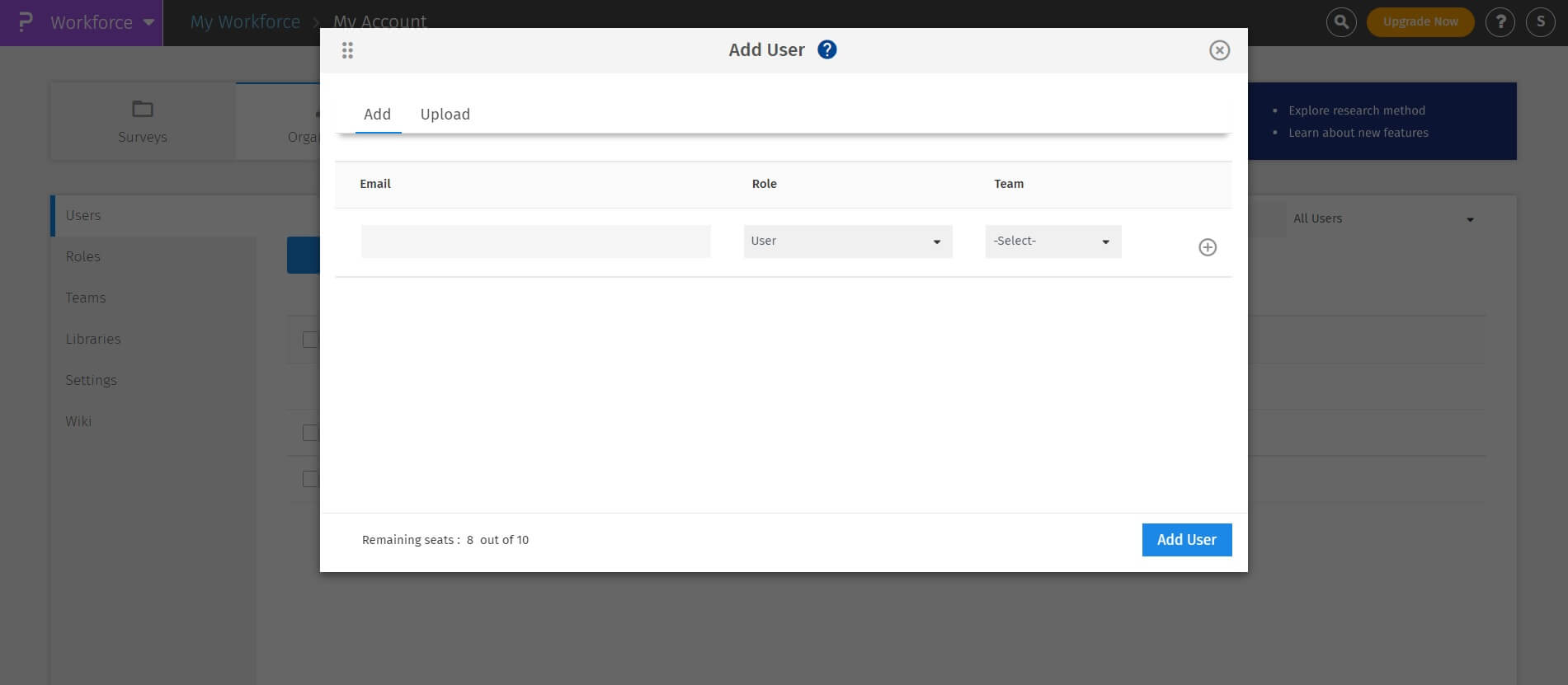 Workforce Framework Multilingual:
Enhance accessibility and customization within your accounts by working with EX frameworks in multiple languages. This update ensures that you can seamlessly edit and work in your preferred language.
Single Question Widget:
The Single Question Widget is now enriched with real-time bar chart visualization, making it easier than ever to comprehend data collected from focused employee surveys.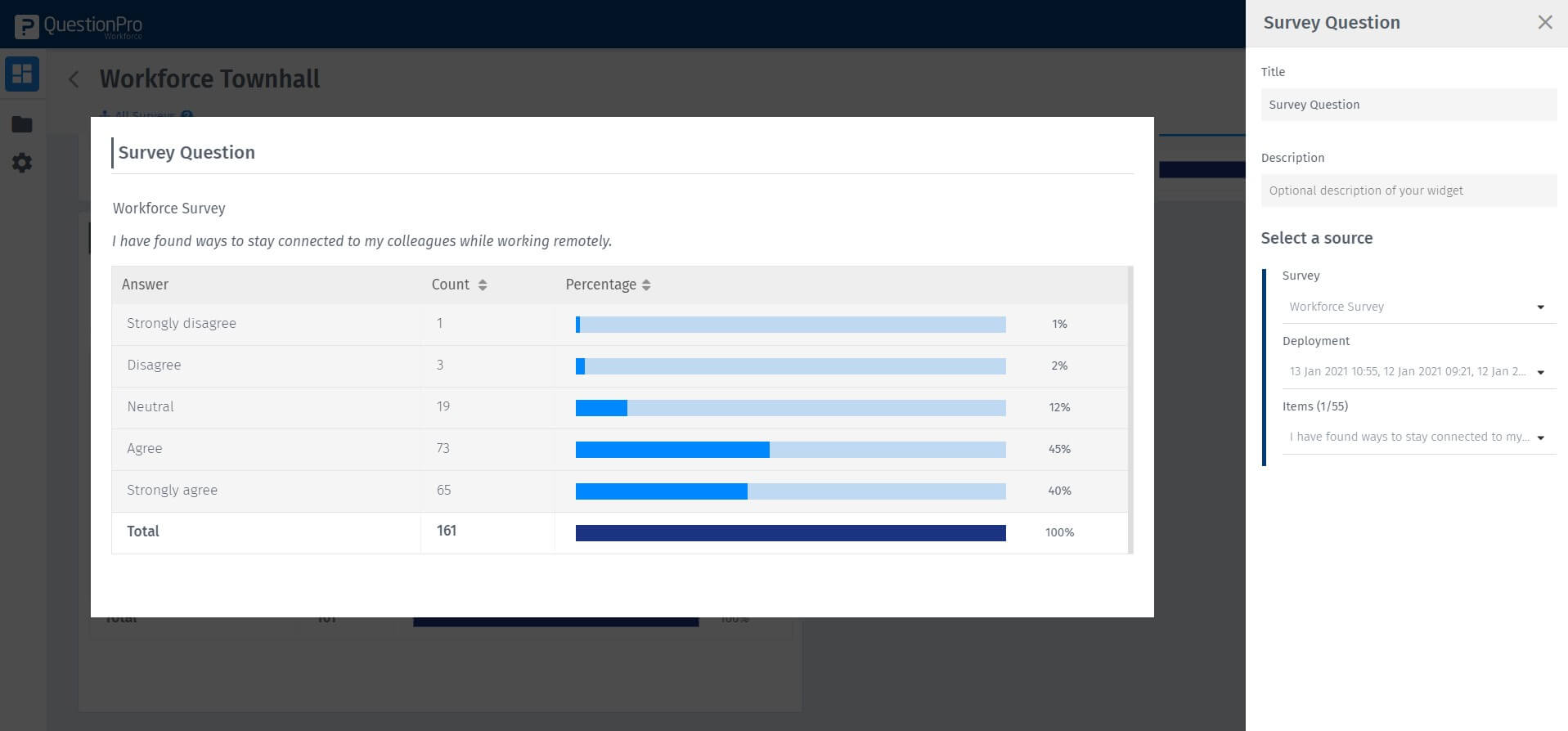 PSG – Ability to Add AHRQ Raw Data Settings:
Users can save RAW data in AHRQ format with question-level settings, including Question Code and Excel Column Code. This feature enhances data storage and analysis capabilities.
Ability to Add Agreement % in the Benchmark:
In analytics widgets, users now have the capability to compare data using benchmarks in agreement percentages, enabling deeper insights into your workforce data.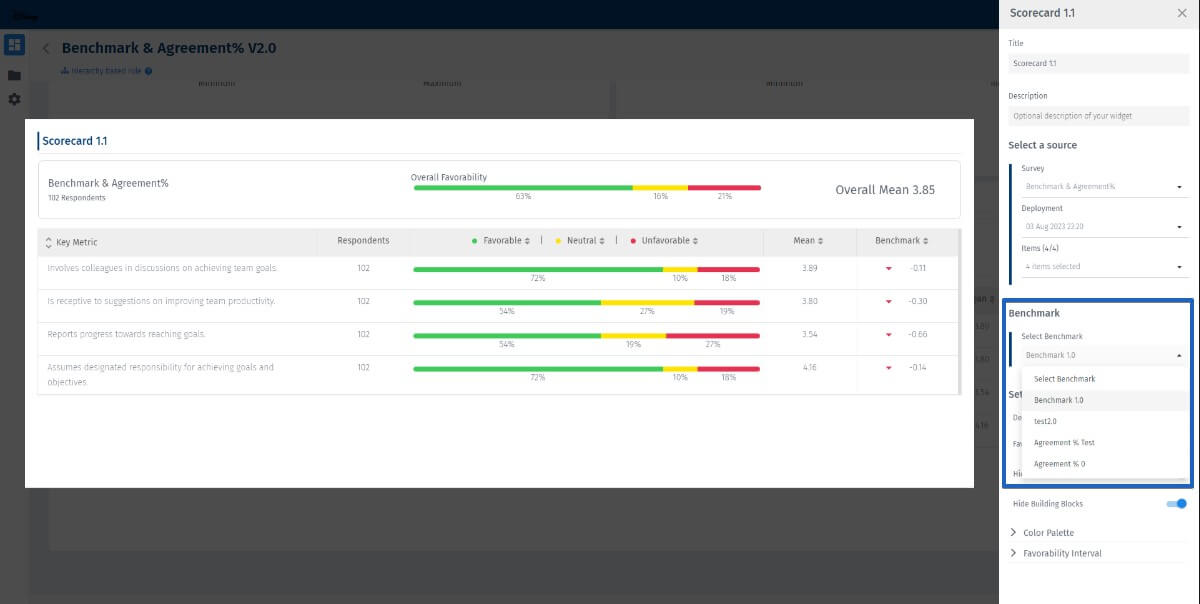 Performance – Pagination in 360 Deployment:
We have added pagination to the participants list, improving user experience and significantly reducing page loading times for 360 degree feedback surveys.
UX/UI – Gray Container Background:
To create a cleaner and more modern interface, we have removed the content of the page from a container on the home page.
New Study Button Font:
We have updated the font and aligned the padding for the "New Study" button, enhancing the overall look and feel of the platform.
We are excited about the possibilities these updates offer and look forward to your feedback and success stories with QuestionPro Workforce.