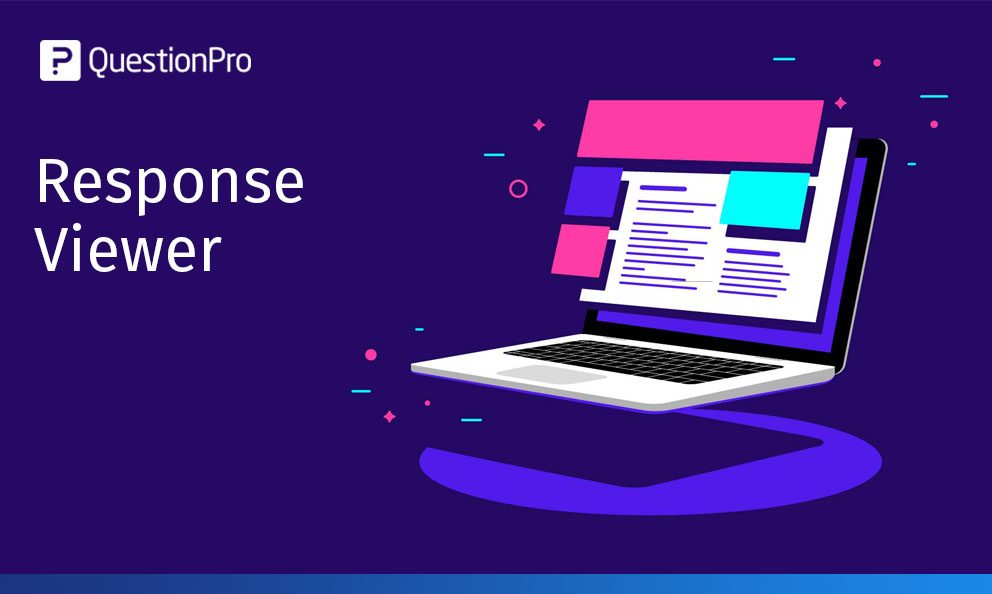 While researching the market, experts often need to look into the details apart from the dashboard analytics and reports of the survey results. Many times real-time survey responses have a few aberrations or misspellings which can lead to incorrect or inaccurate insights into customers' or employees' experiences. It's important to remove or update the faulty responses. This is why a response viewer is required to dive deep into the individual and bulk responses.
Response viewer is a list of all the individual responses gathered for a survey in a raw (unprocessed) format. The survey administrator can view, edit, or delete responses if the data is corrupted or not meaningful enough. Responses are saved and submitted only when a respondent clicks the next or done button on each page of the survey. Responses don't get automatically saved as each question is answered.
Response viewer shows all the responses that were fully completed by the respondent, as well as partially completed responses. Preview and test responses are also included in the total responses. Response viewer gives a real-time view of the responses collected so far and various other parameters such as
Response id

Completion status

Timestamp

Time taken

Email address

Email list

External reference

Custom variables

Geographic location details

Device details



What's new in real-time response viewer?
QuestionPro recently modernized its responses details dashboard known as response viewer to make it more friendly for survey administrators. Now they can easily navigate and view the rightmost column while keeping the response id column fixed. Also, admins can now sort columns in any order just by clicking the column title of response id, timestamp and time taken by the respondents.
How to view a real-time response viewer?
Go to: My Surveys (Select Survey) » Analytics » Dashboard

Select the Responses option

What can you do with an updated real-time response viewer?
By default, you will be able to see all the responses. If you want to filter the data by their completion status, click on the "All Responses" dropdown.
If you have custom filters created for data segmentation, they will be visible under "All Responses" dropdown.

Learn more: How to do data segmentation and filtering analysis?
If you have the response id or the email address of the respondent, you can search an individual response out of many. Enter the response id or email id in the "Search Response id or Email" box and hit the enter or return key.
a. Edit individual response
To edit the individual response, click on the response id. You can view individual response details – all on a single screen.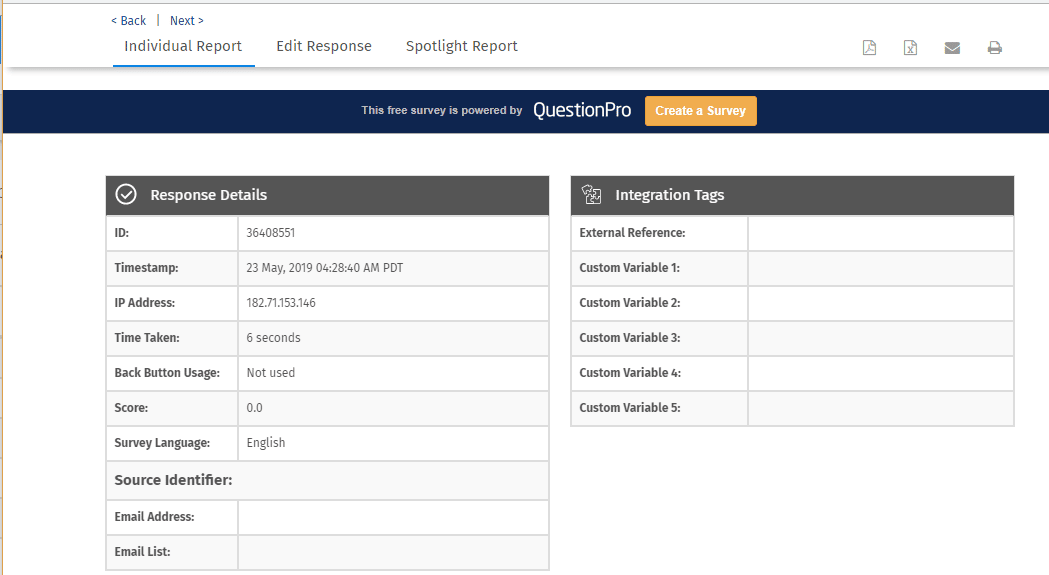 To edit the individual response data, click on "Edit Response".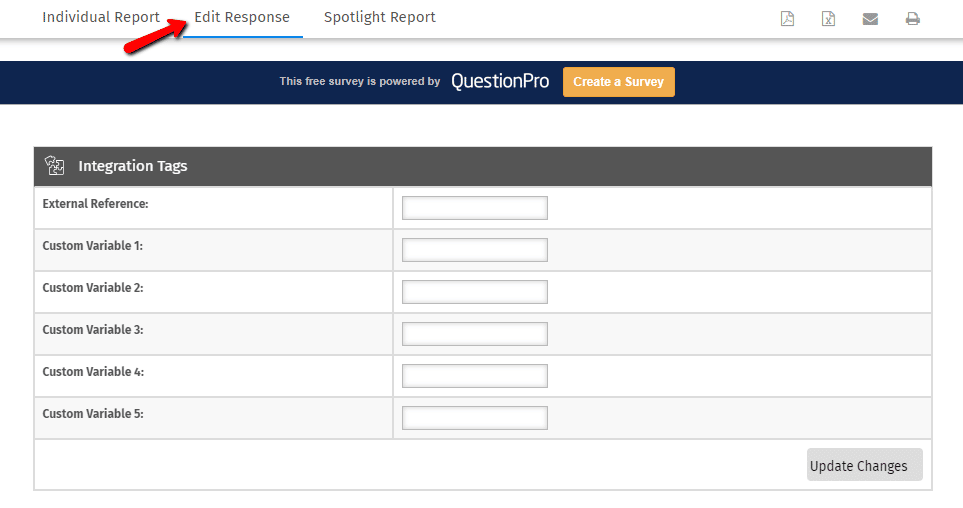 You can also view the spotlight report on this screen.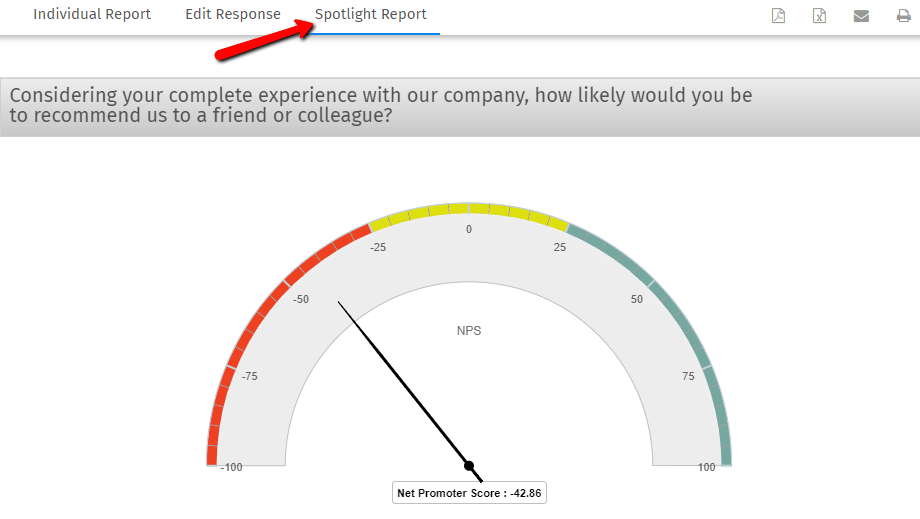 The following download and export options are available for the individual response.
PDF: You can download the individual report in PDF format.

Excel: Download the individual response in Excel.

Email: You can email the individual report.

Print: You can print the individual report.
b. Edit bulk responses
Select the checkbox in the column header to select all responses. You can now delete all responses or update custom variables for all of them.

If you need any help regarding refreshed real-time response viewer, click on the help icon.

In case you still face any challenge or want to learn how QuestionPro surveys can help you in market research, feel free to reach out to our support team.