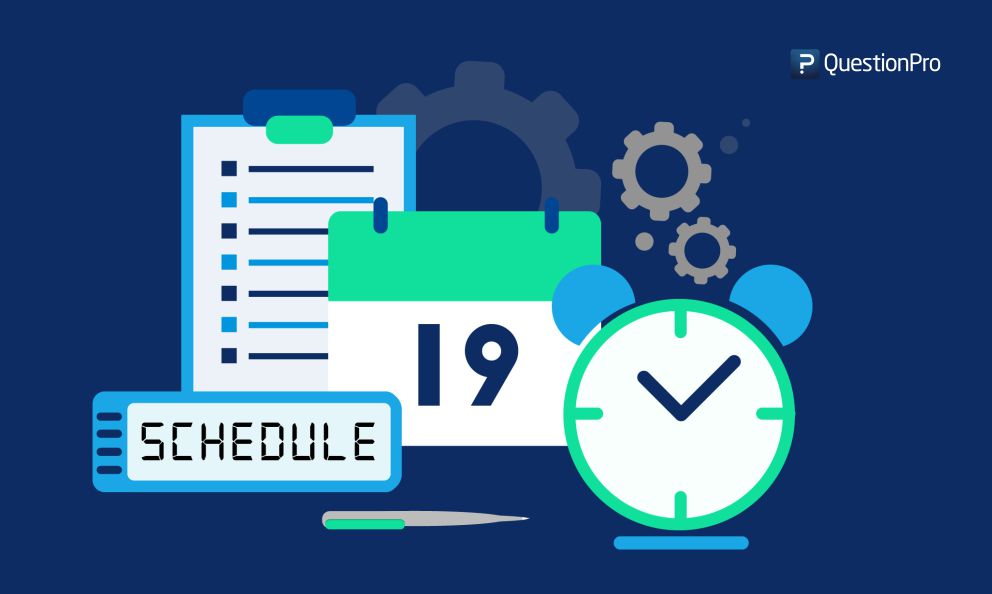 To help with data collection and analysis, QuestionPro offers various scheduling tools to automate survey and report deliveries. Enabling these tools will save lots of time and energy from manually launching, reminding, and delivering reports. The results include higher responses and incidence rates, as well as quicker decision making.
Available on the corporate, team, and enterprise license, the three scheduling tools QuestionPro offers are:
1. Schedule invitation.  Pre-Schedule your survey launch date ahead of time.
In your account, select the "Send" tab > Email – customize message >  click "Send Later" > set date and time > click "Schedule Invitation" to save.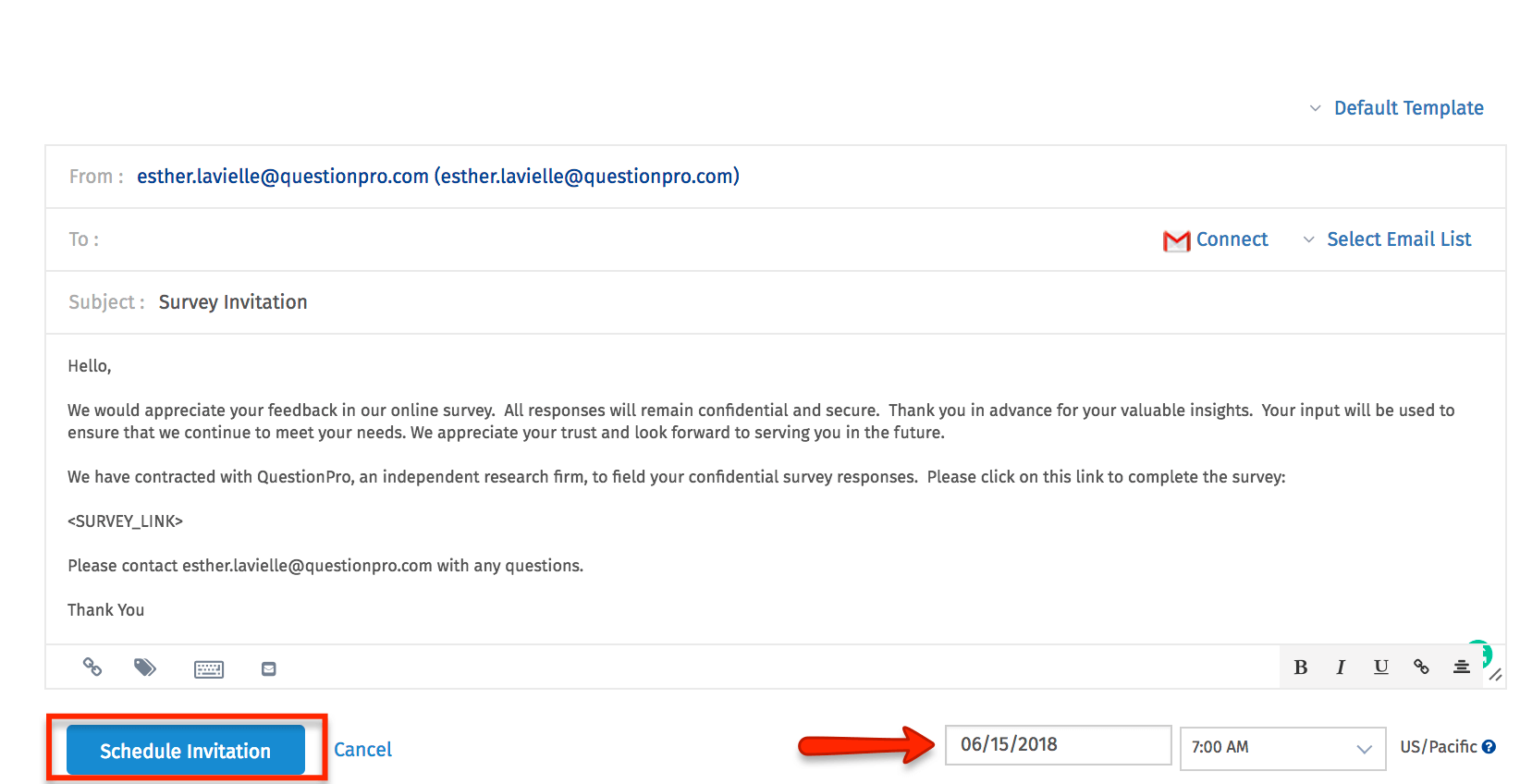 2. Schedule send reminder emails. After sending your initial email, you can decide when to reach out to folks who haven't yet completed your survey to encourage them to do so. You can customize the message, pick the date and time, and we'll do the rest of the work.
In your account, select the "Send" tab > Email – Sent > view sent history > click "Send Reminder" > customize reminder message > click "Schedule Invitation" to save.

3. Report and data scheduler. The Report Scheduler is an automation delivery tool for the various reports that QuestionPro produces. Typically this is used in a long-running survey (transactional surveys) where you have a continuous data collection stream. It can be used to deliver reports to your email in various format and filters of your preference. Create a daily, weekly or monthly schedule so that the data collected can automatically be emailed to your account and others.
Log in to your account > Surveys > Manage Data > Scheduling > click "New Automated Scheduled Report" > customize report frequency, filters,  delivery time, etc. > click "Create Schedule Schedule Event" to save settings.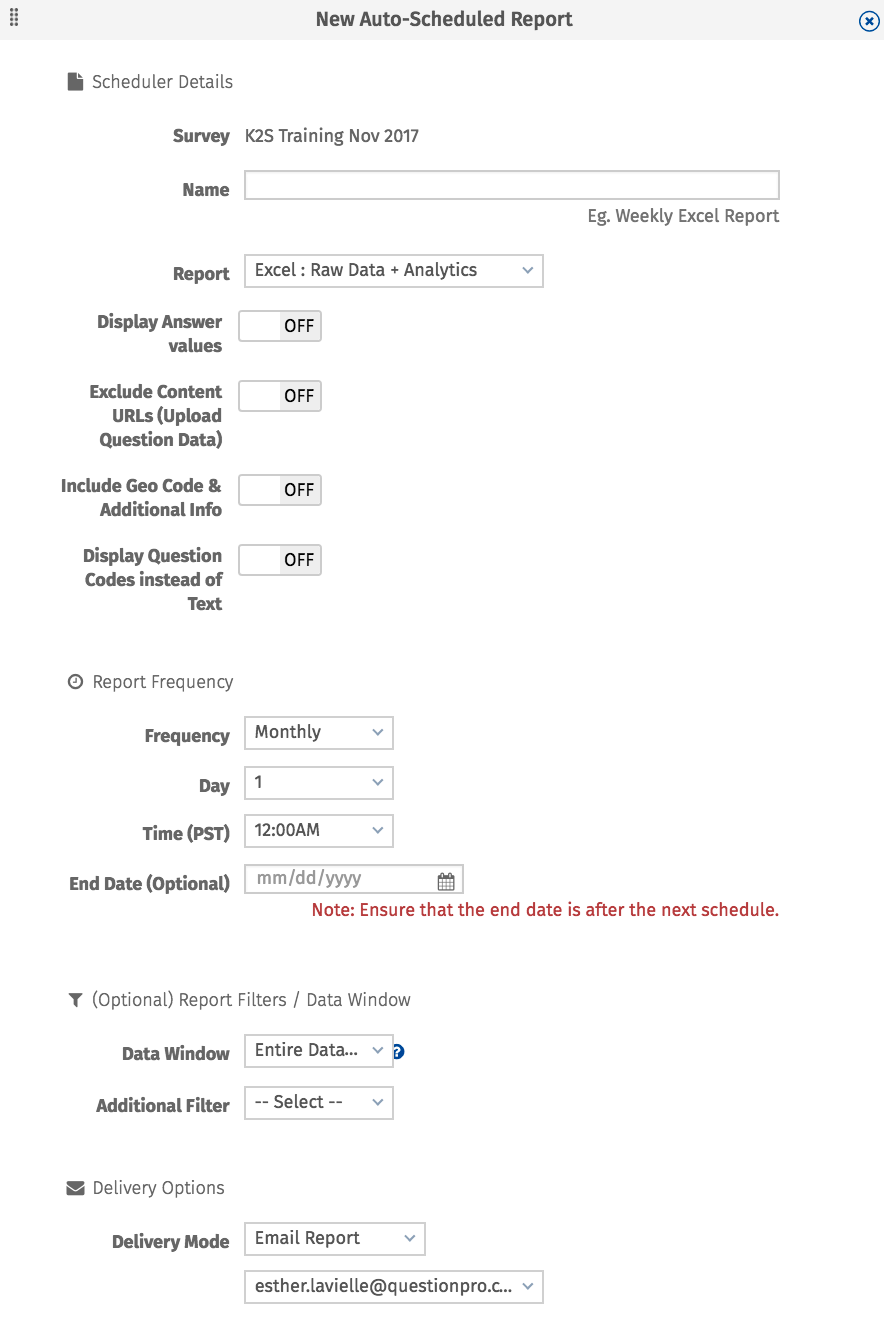 We hope that highlighting these features will make surveys easier to manage throughout the market research project. If you have questions or comment, feel free to reach out and we would be happy to discuss these features in details.